1 December 2022
| | 2 min read
Extension agreed for city's e-scooter trial
Newcastle's orange e-scooters will remain in operation following an agreement to extend the city's trial.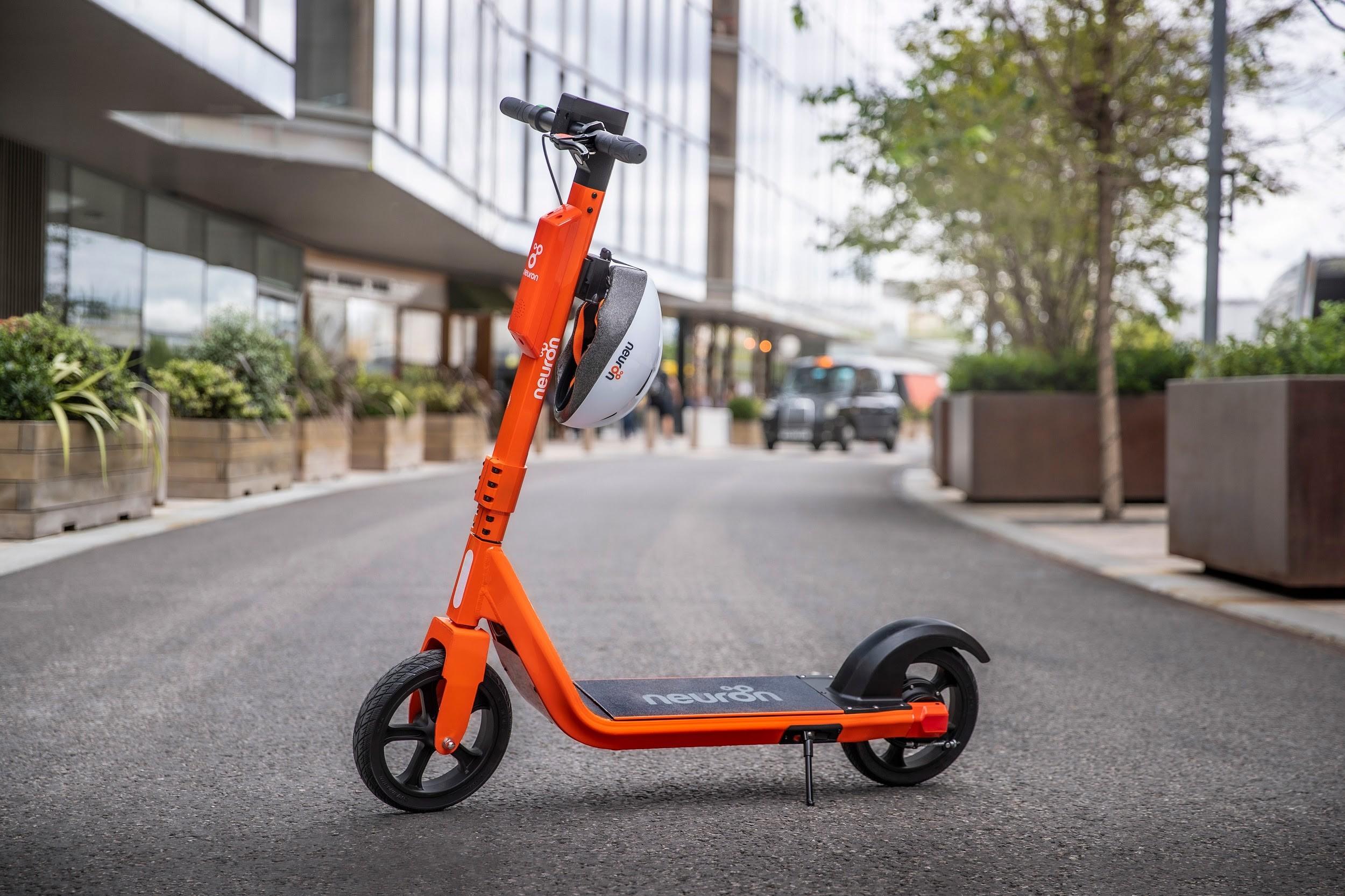 Newcastle City Council and operator Neuron Mobility have agreed to extend the trial for a further 18 months, until May 2024.
As part of the new agreement, there will be a number of changes, including the transition to a new parking model that will introduce designated parking stations, as well as discounts to make the service more accessible to people on lower incomes.
Tens of thousands of people have made journeys using the e-scooters since the start of the trial in 2021, including journeys to work, to the shops or to get to appointments.
Cllr Jane Byrne, cabinet member for connected, clean city at Newcastle City Council, said: "It's clear that many people have found the trial beneficial and I welcome the fact that it will be made more affordable for those on lower incomes.
"We know that there have been concerns about some riders not using or parking the scooters in a safe, responsible or considerate manner and Neuron has worked closely with us, with local councillors and communities to understand and address these issues.
"I'm pleased that this has resulted in new arrangements that will allow people to continue to benefit from the e-scooters and also improve the experience for others."
Cormac Quinn, UK General Manager at Neuron Mobility, said: "After a successful 22 months in Newcastle our e-scooters have become an important part of the city transport mix. We're delighted to extend the rental e-scooter service to mid-2024 and we thank the council for their continued trust and support.
"Newcastle riders have completed over 900,000 miles in trips so far, replacing thousands of car journeys and saving 95 tonnes of CO2. Research shows seven out of 10 trips result in a purchase at a local business, which is helping to boost the local economy. We are really encouraged that our riders – plus an increasing number of local businesses and venues – are recognising some of the benefits rental e-scooters are bringing to the city."
Under the new arrangements, more than 100 designated parking stations will be created and riders will be required to finish their journey at one of these locations. This will help to avoid scooters being left blocking pavements or causing a hazard for people, especially those with a visual impairment.
Neuron has worked with organisations representing people with sight loss to ensure their needs have been taken into account and with the city council to help identify convenient and appropriate parking locations.
Other changes will include the introduction of new technology to better control where the e-scooters are ridden and parked.
And new Concession Passes, with discounts of up to 50 per cent, will also be offered to enable those on low incomes to take advantage of the e-scooters.
The e-scooter trial was due to end on 30 November but will now continue until May 2024.
It is one of a number of similar trials taking place in areas across the country on behalf of the government. The trials are being done to gather information and evidence to inform a national decision on whether e-scooters could become a legalised form of transport.