13 June 2019
| | 3 min read
Give your car the day off on Clean Air Day
People in the North East are encouraged to support national Clean Air Day this year by organising a day off – for their cars.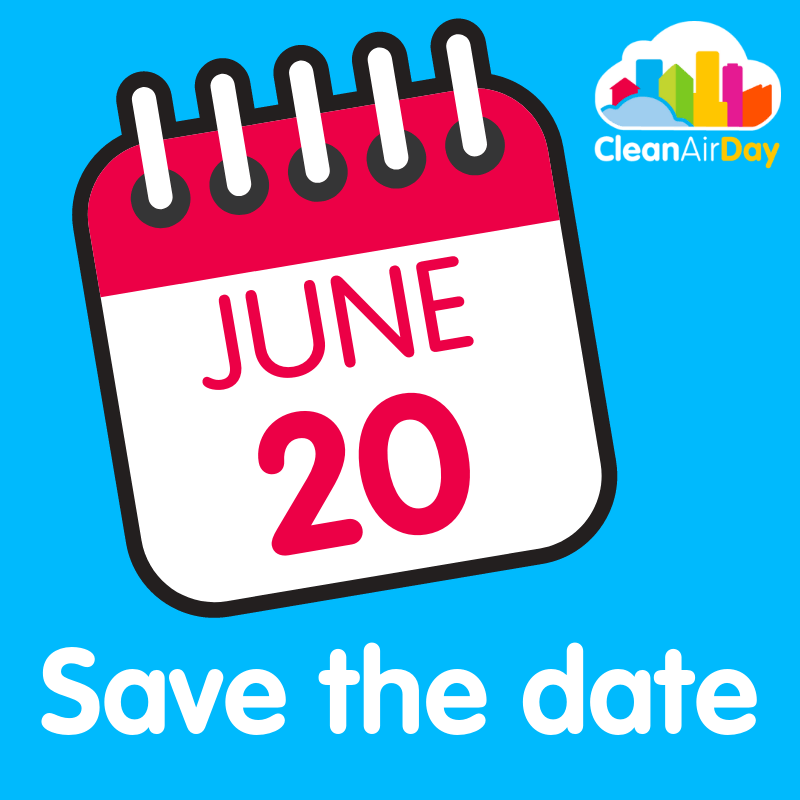 Instead of driving to work or on the school run next Thursday (20 June), people are urged to leave the car at home and travel a different way.
Clean Air Day is an annual national event held to raise awareness about pollution and the things we can all do to reduce it.
And people in the North East are invited to get involved and play their part by making small changes to their daily routine.
There will also be the opportunity for people and city centre businesses to find out more about e-bikes and e-deliveries – including the chance to enjoy a free test ride or trial delivery.
Cllr Arlene Ainsley, cabinet member for transport and air quality at Newcastle City Council, said: "More than 19,000 people took part in the recent air quality consultation so it's clear that the issue of pollution and how we tackle it is of huge interest to the public.
"We can all make a difference and national Clean Air Day is an opportunity for people to join together in collective action to help make the air we breathe cleaner."
Children in schools across the city will also be getting involved in Clean Air Day activities.
At Archibald First School, members of the school's Green Team will be carrying out a traffic survey outside school on Clean Air Day and personally thanking parents and children who walk, scoot or cycle to school.  
Headteacher Julia Bayes said: "As a school we are very aware of the impact of air pollution caused by the number of cars either dropping children off at school, or keeping their engines idling while waiting to pick up at the end of the day. 
"Our Green Team is trying very hard with our school community, to raise the profile of air pollution by encouraging our families to walk, scoot or cycle to school and by giving them a smiley 'thank you' when they do."  
At St Cuthbert's Catholic High School, pupils in the Eco Club have already done lots of work to raise awareness about pollution, including producing postcards to give to parents asking them not to leave their engines running while they are waiting to pick children up or to travel a different way to school.
On Clean Air Day the school is holding special assemblies for pupils about the importance of tackling pollution and the things that people can do to improve air quality.
And at Westerhope Primary School children are also learning more about air pollution as well as designing posters to put around school and writing letters to parents to promote walking, cycling and scooting to school.
Reducing the number of journeys made by car is one of the most effective ways in which people can help to tackle air pollution.
Car sharing, switching the car engine off when stationary and choosing a low or zero emissions vehicle are other ways people can help to improve air quality.
For more information about Clean Air Day and advice on how you can help improve air quality visit https://www.cleanairday.org.uk.
Councils in Newcastle, Gateshead and North Tyneside are among a number of authorities across the country to have been issued with a legal order to address harmful levels of pollution in certain locations.
The three authorities recently carried out a consultation on proposed measures for improving air quality and the results of this are currently undergoing an independent analysis. Final proposals are expected to be published in the autumn.