14 September 2021
| | 2 min read
Have your say on proposed city centre traffic changes
People are invited to have their say on planned traffic changes in Newcastle city centre.
Formal consultation on proposals, which include changes to some bus routes and stops as well as new arrangements for taxi ranks, loading bays and on street parking – including disabled bays – gets under way today.
People have until Friday 15 October to have their say on the plans, which are part of a wider £50m ambition to transform Newcastle city centre into a cleaner, greener and more welcoming place for everyone.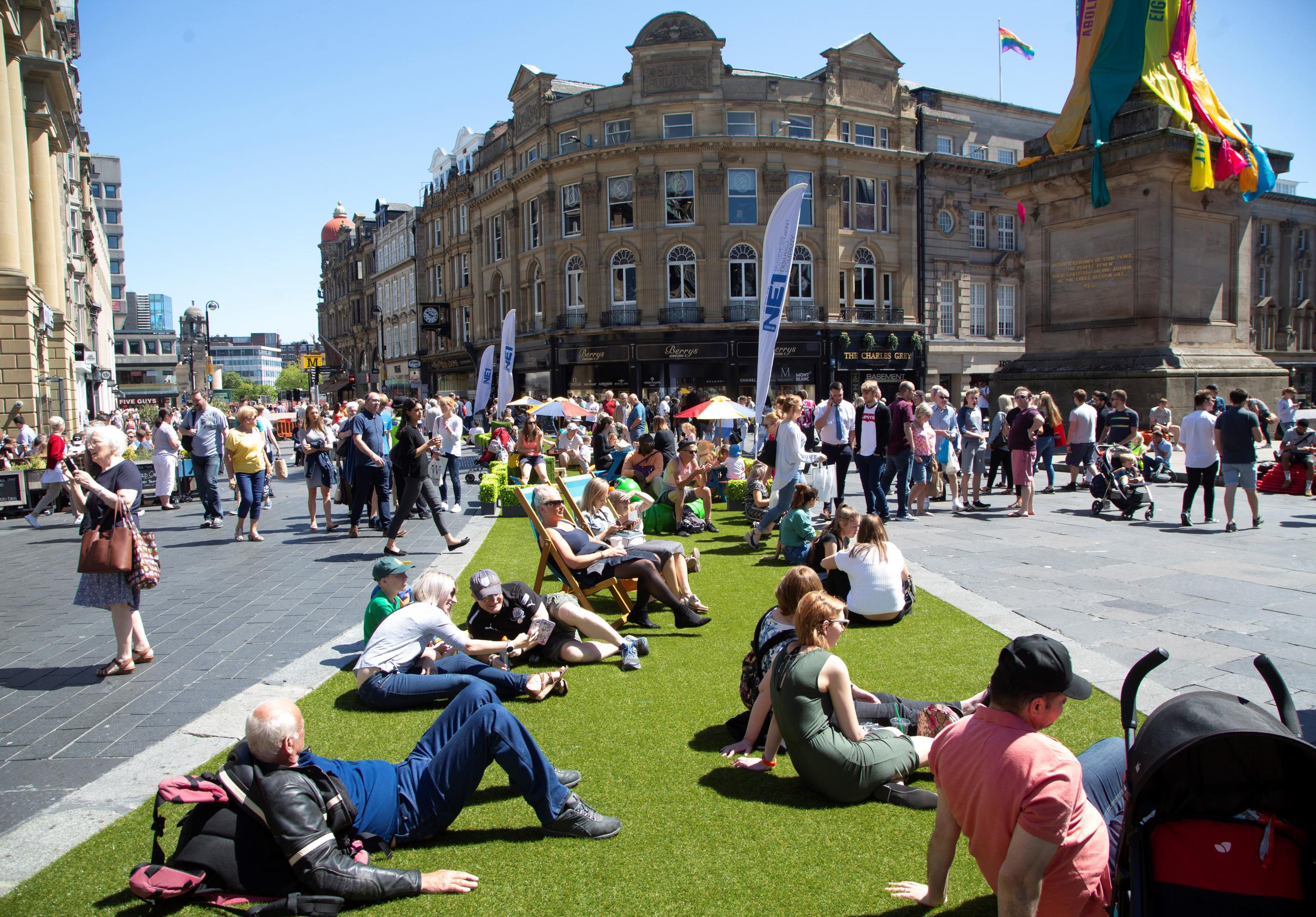 Cllr Ged Bell, cabinet member for development, neighbourhoods and transport at Newcastle City Council, said: "We want to transform what our city centre has to offer to enhance both the experience that residents and visitors can enjoy and the appeal for businesses and investors.
"By doing this we would also be supporting a sustainable economic recovery from the global pandemic, helping to generate job creation and success for local businesses that have sadly been hard hit by the impact of Covid-19.
"To achieve our ambition we need to look at how we use the space within our city centre – in particular how vehicles access and move around the city – and these proposals are designed to enable a wider programme of investment.
"We spoke to people about removing vehicular traffic from these streets in January 2020, before the pandemic, and we've tried to change our proposals where we can to take into account feedback we were given.
"Our city has so much more potential and, while we know not everyone welcomes changes, what we're talking about now is the natural progression to when we removed traffic from Northumberland Street. It was controversial at the time but no one would argue now that putting traffic back on that street would be a good idea. 
"We want to breathe new life into our streets to create a welcoming, vibrant and unique experience for those who already love Newcastle and who call it home and those who are yet to discover it."
The proposals are published as part of a Traffic Regulation Order that sets out the planned changes, which include:
•    The closure to traffic and bus travel on Blackett Street, New Bridge Street West and the northern section of Pilgrim Street;
•    The relocation of bus stops currently on these streets to other locations on surrounding streets, creating a bus loop around a core area where traffic wouldn't be allowed but allowing services to continue to operate close to passenger destinations;
•    Changes to cycle routes, where cycling would be allowed on those streets but with the aim to take action against inappropriate behaviour;
•    Changes to some delivery and loading restrictions, including timing and the location of bays;
•    Changes to on-street parking arrangements, with the removal of some pay and display spaces and the addition of more bays for blue badge holders in central streets; and
•    New locations for taxi ranks, including full and part-time ranks.
The city council has already carried out extensive discussions with local people and businesses regarding the proposals and a number of changes to the plans have been made in response to feedback.
For example, delivery restrictions around the Grainger Market will remain largely unchanged, and changes to the times deliveries will be allowed have also been made.
Following feedback from bus passengers the plans will include new bus stop locations, with shelters and seating provided where possible. The council also aims to invest in more real time information to complement the existing mobile phone apps from bus operators that ensure people know when the bus will be arriving.
Although it is not possible at this time to confirm precisely where individual services will stop it is expected that services previously using stops on Blackett Street are likely to use stops on Newgate, Grainger and Market Street and services previously using Pilgrim Street are likely to use John Dobson Street and St Mary's Place.
During the consultation we will provide information on potential likely stopping locations if the streets were permanently closed. This has been developed alongside the bus operators but may not represent the final scenario as this would again be subject to the consultation.
Full details of the proposals are available on the city council website www.newcastle.gov.uk/citycentreimprovements.
People can comment on the proposals by completing a response form, either online or in writing, or by requesting a telephone call with a member of the team who will go through the response form and record people's views.
Group discussions will also be held online and, where possible, in person and feedback from these sessions will also be recorded.
For further information people are asked to visit the website www.newcastle.gov.uk/citycentreimprovements, email the council at citycentre@newcastle.gov.uk or telephone 0191 278 2767 to leave an answerphone message to request a call back.
The consultation closes at 5pm on Friday 15 October 2021.