3 February 2020
| | 3 min read
Next stop for Central Station plans
Multi-million-pound improvements that will change the face of Newcastle's historic Central Station have taken a major step forward.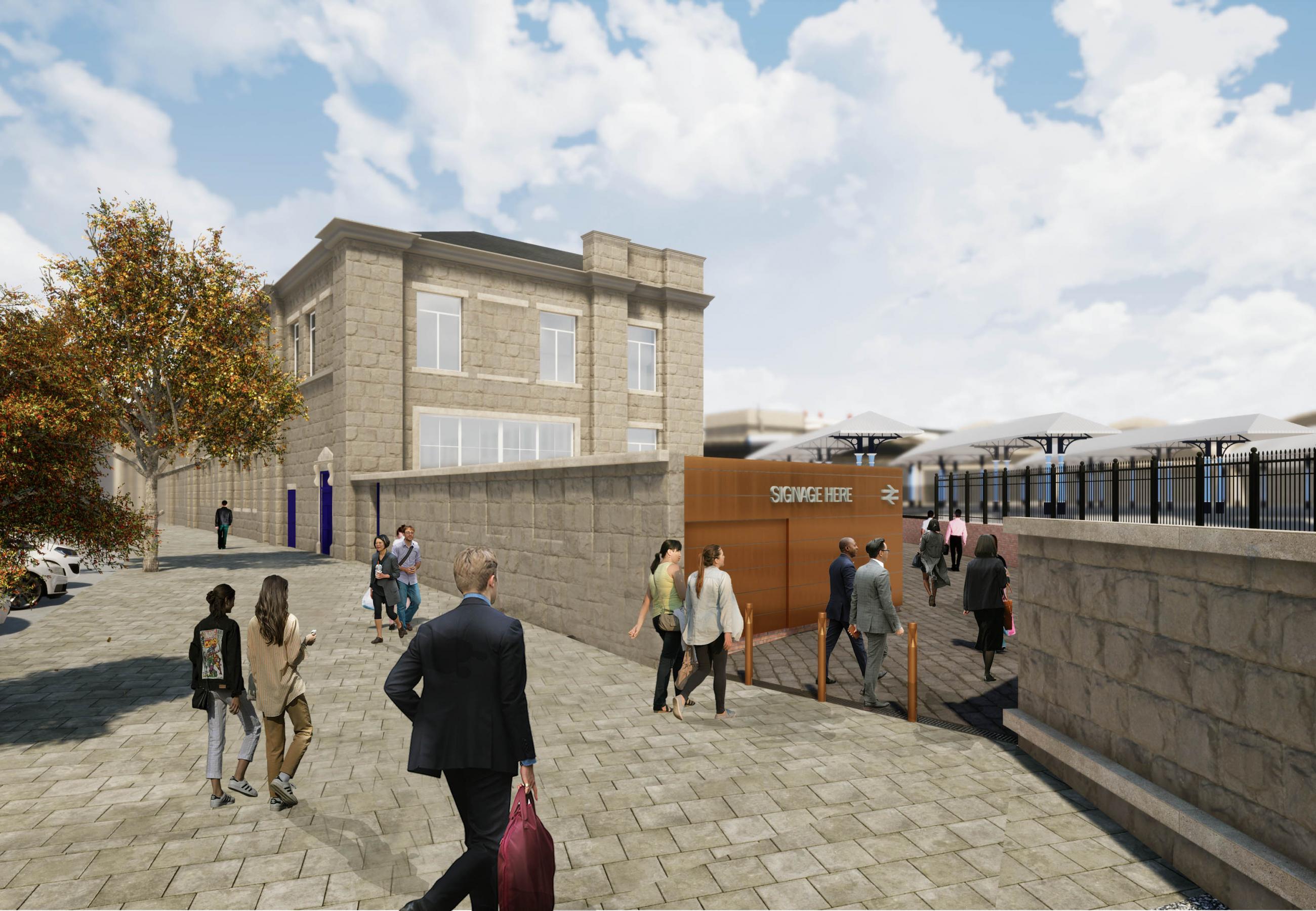 Last year Newcastle City Council and their rail partners Network Rail and LNER, announced plans to open-up access to the Victorian station, improve traffic flows in front, accommodate more passengers and change taxi pick-up points and short stay parking. Station businesses, taxi drivers and Historic England were consulted among others.
Detailed proposals have now been submitted to planners to obtain the Listed Building Consent required for the improvement works to the station in this, its, 170th year.
New artist's impressions released show two new entrances into the station.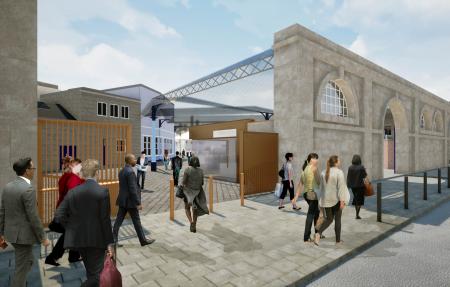 One in the west which will take passengers from Central Parkway into the station to a new concourse, and a second at the front of the station on Neville Street where a car rental business is currently located.  The original west elevation of the station, which has been partially covered by commercial units for many years, will also be exposed.
The new plans come just days after the council's Cabinet signed off a revised development framework that gives developers guidance on investing in the Forth Yards area south west of the station. That could lead to a new a multi-storey car park, office space and up to 2,500 homes on the 22-hectare site.
Welcoming the Listed Building Consent proposals, Cabinet member for employment and culture, Cllr Ged Bell, said: "It is great to see proposals to invest in our historic train station.
"The planning process is designed to ensure all relevant views are taken into consideration so the scheme respects heritage and offers a better environment for everyone who uses the station.
"Newcastle Central Station is the gateway to the region. With rising passenger numbers, we need to ensure it offers a pleasant experience while playing its part to help a growing city.
"The new entrances are the next step in giving the station a 360-degree face and open it up to the wider area – Stephenson Quarter, and the Forth Yards area that will be the city's next big development sites providing quality homes with views of the river.
"By improving traffic flows at the front of the station we hope to cut carbon emissions, helping the city become carbon-zero by 2030 and tackling climate change.
"Central Station was opened by Queen Victoria in 1850 and is a Grade I listed building.
"Although some clearance works will be required, these will expose original features that have been hidden away for years and will take the building back to the way it looked in 1850."
The car rental business that will be removed from the front of the station on Neville Street will be relocated inside the station.
Claire Ansley, Customer Experience Director at LNER, said: "Newcastle Central Station is a magnificent building and is regularly held up as one of the most beautiful stations on our route. We therefore look forward to working with Newcastle City Council and Network Rail to enhance it and make it an even more valuable community asset."
Paul McKeown, Investment Director for Network Rail, said: "We are delighted that we are one step closer to realising these exciting plans for Newcastle Central station.
"The scheme would make using the station much easier for passengers and we look forward to continuing to work with both Newcastle City Council and LNER to bring about these improvements."
A decision on the Listed Building Consent is expected in April with work programmed to begin on site soon after.
In 2018-19 8.9m passengers used the Central Station – continuing a steady rise since 2011. Passenger numbers are predicted to grow by a further 27 per cent by 2023.
The total cost of the initial works is £3,455,000 - £3.305m from the North East Local Enterprise Partnership and £150,000 from Newcastle City Council.
Some facilities in the western dock area will need to be relocated to create the new public open space. They include some air handling units, some staff parking, rail catering facilities and storage buildings.
Newcastle Central Station is the gateway to the region. With rising passenger numbers, we need to ensure it offers a pleasant experience while playing its part to help a growing city.
Cllr Ged Bell
Cabinet Member for Employment and Culture