19 June 2019
| | 3 min read
North East launches £377 million bid to transform sustainable travel
An ambitious £377 million bid to transform the way people travel around the North East was today confirmed by two of the region's combined authorities.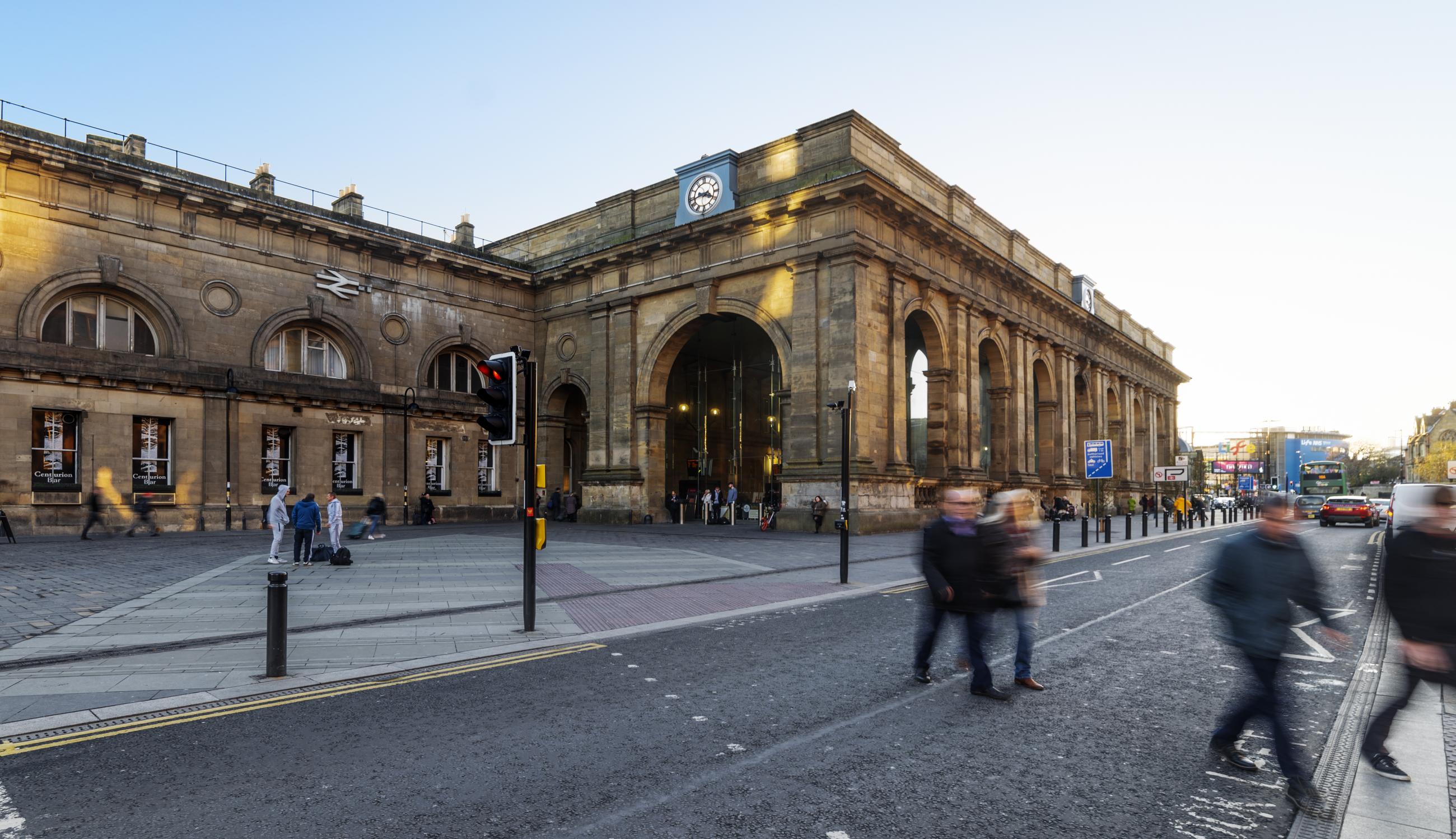 A new passenger rail line for Northumberland, more park and ride around city centres, improvements to bus, walking and cycle routes and more frequent Metro services all form part of the region's bid for Government Transforming Cities funding.
If successful the programme will be delivered over the next four years, after being approved today by the North East Joint Transport Committee, bringing together the North East and North of Tyne combined authorities.
Councillor Martin Gannon, Chair of the Joint Transport Committee, said: "We are seeking to transform the way people travel around the North East because that unlocks access to jobs, training and opportunity and drives the whole economy.
"We have built an ambitious programme which reaches all parts of our region from Northumberland to Durham to put simple, sustainable, environmentally friendly travel at the heart of our plans for the North East's future.
"Our final programme follows extensive engagement with businesses, developers and transport operators in the region. It ranges from smaller walking and cycling schemes to major upgrades to our rail network, but all focused on the key corridors people use to move around the North East."
Cllr Arlene Ainsley, cabinet member for transport and air quality at Newcastle City Council said: "Newcastle is delighted to be part of the ambitious bid to truly transform the region's transport network and make sustainable travel a real  choice for the people living in the North East.
"By developing plans for infrastructure improvements across the two combined authority areas, we can ensure a better and connected region, improving access to education, jobs and investment while at the same time improving our air quality as people will be able to make smarter, cleaner and greener travel choices."
The £377m bid to be submitted to the Department for Transport this week will be the cornerstone of a £448m programme of investment up to 2023 made up of five key themes:
£82.9 million invested in 16 miles of improvements to bus corridors into and through town and city centres, with high quality priority measures to deliver consistent journey times.
£59.1 million to transform 29 miles of cycle and walking routes as well as cycle parking around town and city centres and major destinations including Metrocentre and Newcastle International Airport.
£55.9 million to upgrade key gateway rail stations including a new terminal building and parking at Sunderland, major improvements to access in and around Newcastle Central station and better access to Durham station.
£15.6 million to build new and larger park and ride sites for bus and Metro in Durham, Gateshead and north of Newcastle, as well as modernising payment.
£234.5 million to provide a new passenger rail line between Ashington, Blyth and Newcastle, and to deliver the Metro Flow Project to increase frequency, cut journey times and unlock future expansion of the network.
The final programme was drawn up through extensive work by the region's seven local authorities and transport executive Nexus alongside private sector partners, major developers, academic institutions, walking and cycling groups and public transport operators.
The Department for Transport launched the Transforming Cities Fund in 2018 with 12 city-regions invited to bid for funding from a total pot of £1.28 billion.
The North East has already been successful winning an initial £10m being invested in the next year on projects to encourage more travel by bus, cycling and walking through improved links to city centres and key employment sites.
The outline bid submitted this week through the Transport Committee will be developed through dialogue with the Department for Transport over the coming months. A final business case is expected to be submitted by the end of November 2019 and some schemes within the programme may change as a result.
A final announcement is expected in early 2020, and the revised programme will be delivered between 2020 and 2023 by local authorities and Nexus, which owns and manages Metro, in partnership with wider delivery agencies.