28 September 2022
| | 2 min read
Queen Victoria Road cycle route
The next step in plans to create a new and safer permanent cycle route on a busy city centre road, together with improved access for bus passengers is getting under way.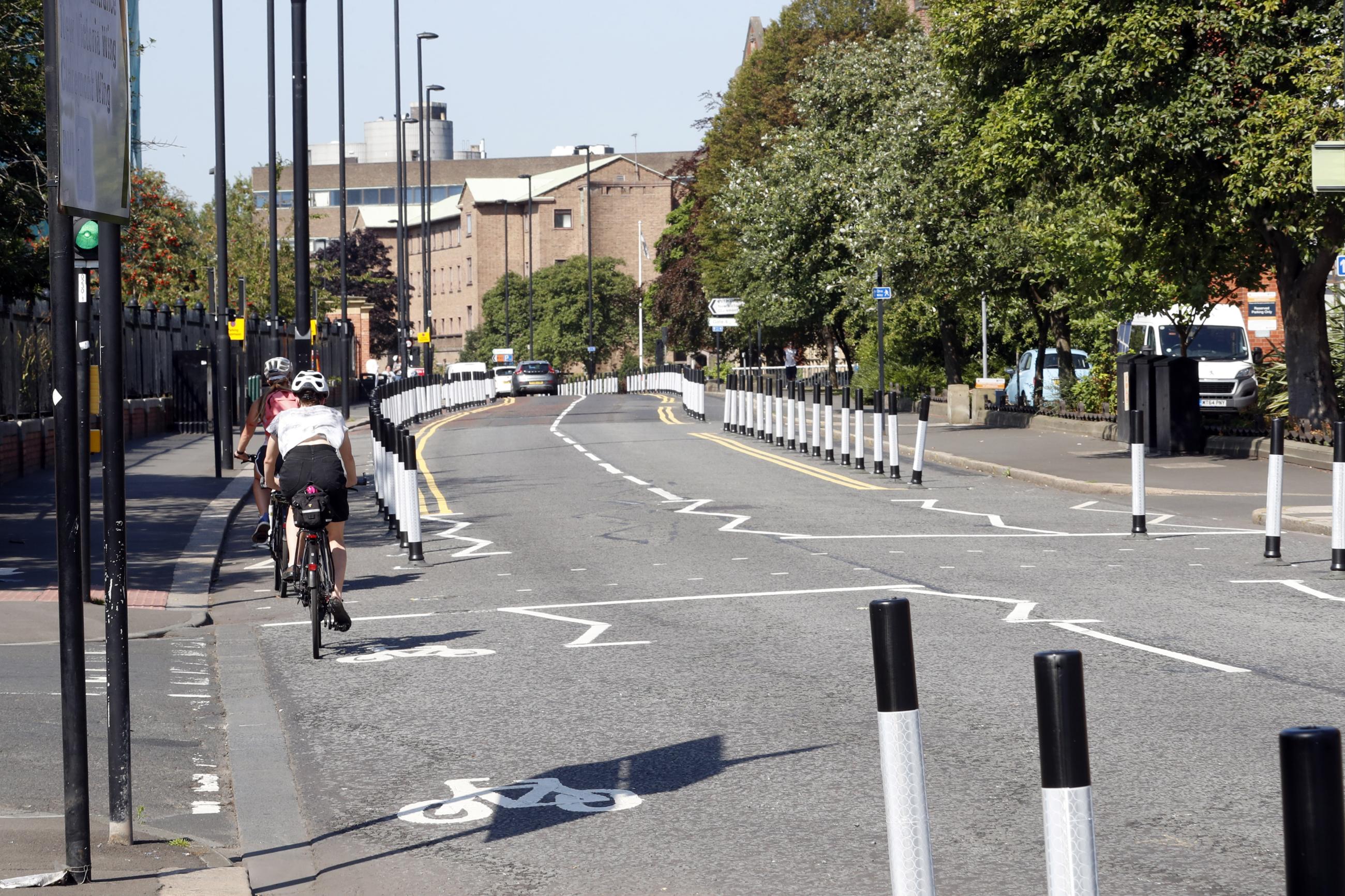 A statutory consultation will start this week on proposals to remove pay and display parking bays in order to make way for the improved road layout that would prioritise walking, cycling and public transport.
The proposed changes would enable a new segregated, two-way cycle lane to be created on Queen Victoria Road, replacing the temporary facility that is currently in place.
A new bus stop, close to the Royal Victoria Infirmary, along with better pedestrian crossing facilities are also included in the proposals.
The temporary cycle lane was installed as part of pandemic measures to support social distancing and active travel.
Newcastle City Council has confirmed plans to put permanent measures in place and funding towards the work has been secured from the Active Travel Fund.
The new two-way cycling route would run along one side of the road opposite the Royal Victoria Infirmary and will be segregated from the main carriageway with a kerb separating the space.
Cllr Jane Byrne, cabinet member for connected city at Newcastle City Council said: "This new permanent cycle route on a major city centre road would be another step on our way to a connected network and would make a huge difference in the area.
"The project would also see the creation of a new bus stop near to the Royal Victoria Infirmary and better crossing facilities for people to use.
"We've worked with partners in the area and taken on board feedback on how the temporary measures have been working to develop a permanent scheme that would work for everyone, make best use of the available space and support our ambition for a more active and cleaner travel network in the city."
Since the introduction of the temporary measures, a number of pay and display parking bays on Queen Victoria Road have been suspended.
In order to create the permanent cycle route the city council is proposing to remove those bays and is starting a formal statutory consultation before making a final decision.
The proposals only relate to on street parking bays but do not affect parking spaces available in nearby car parks.
Permit parking for residents in St Thomas Street and St Thomas Crescent would also be retained.
People have until 21 October to submit any comments on the proposals.
The plans for this part of the city are designed to improve cycling and walking facilities so that it is better and safer for people on bikes and on foot. However, Queen Victoria Road is a key route for emergency vehicles and all road users are reminded of the need to be mindful of ambulances using this road.
Previous works to improve safety in the area have already been completed, with new pedestrian crossing facilities on Claremont Road and new turning restrictions for vehicles entering and leaving the Claremont Road car park.