14 July 2022
| | 2 min read
Second School Street launches in Newcastle
Families at a Gosforth primary school will experience a safer and healthier school run when their new School Street starts tomorrow (Fri 15 July).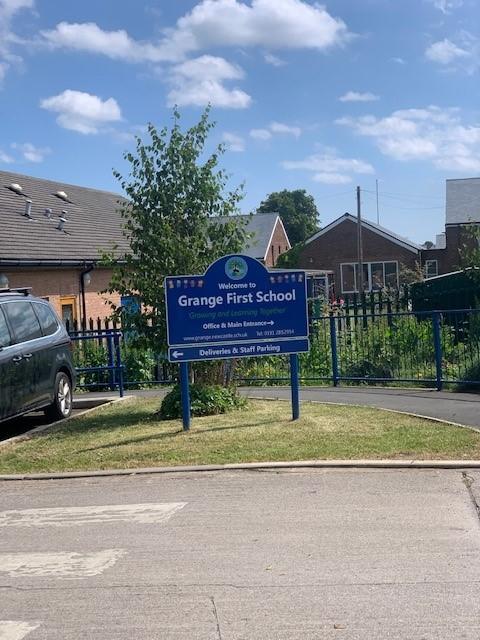 The scheme – which prevents traffic from using the street outside the school gates during pupil drop off and pick up times – will launch at Grange First School in the morning.
It means drivers of vehicles without a permit will not be allowed to travel along or park up on Norham Road between 8am and 9.30am and between 2.30pm and 4pm.
Newcastle City Council is working with Sustrans, the charity that helps more people walk, cycle and wheel, to introduce School Street schemes in partnership with schools and local communities across the city.
Removing traffic from outside school and encouraging families to walk, scoot or cycle instead of driving helps to create a safer and less polluted environment.
Cllr Jane Byrne, Cabinet member for connected city at Newcastle City Council, said: "School Street schemes are a positive thing for children and I'm really pleased that the pupils at Grange First School will get to enjoy the benefits.
"It's great that they will not have to navigate their way through busy streets with lots of traffic and parked cars.
"And importantly, fewer idling cars and congestion around the school gates means better air quality which is hugely important for children's health and development."
The scheme at Grange First School is the second School Street to launch in the city. The first scheme, at Hotspur Primary School, in Heaton, is already proving popular with pupils, families and local residents.
Ali Stansfield, Sustrans' School Streets Officer for Newcastle, said: "It's brilliant to see how the School Streets scheme is already making school journeys safer and calmer at Hotspur Primary and we're delighted to be bringing these benefits to pupils at Grange First, too.

"Pupils at Grange First School are currently having to deal with cars speeding, idling, and pavement parking on their way to school. This School Street will make the last leg of their journey safer and healthier so they can arrive at school calm and ready to learn."
People can comment and provide feedback on the schemes during the first six months. Following this, feedback and views will be looked at to determine whether any changes are needed.
For more information about School Streets or to comment on a scheme visit www.newcastle.gov.uk/schoolstreets