16 December 2020
| | 2 min read
Shop first thing or in the evening to avoid overcrowding
Shoppers are being asked to avoid peak times if they are heading into Newcastle city centre over the coming weeks.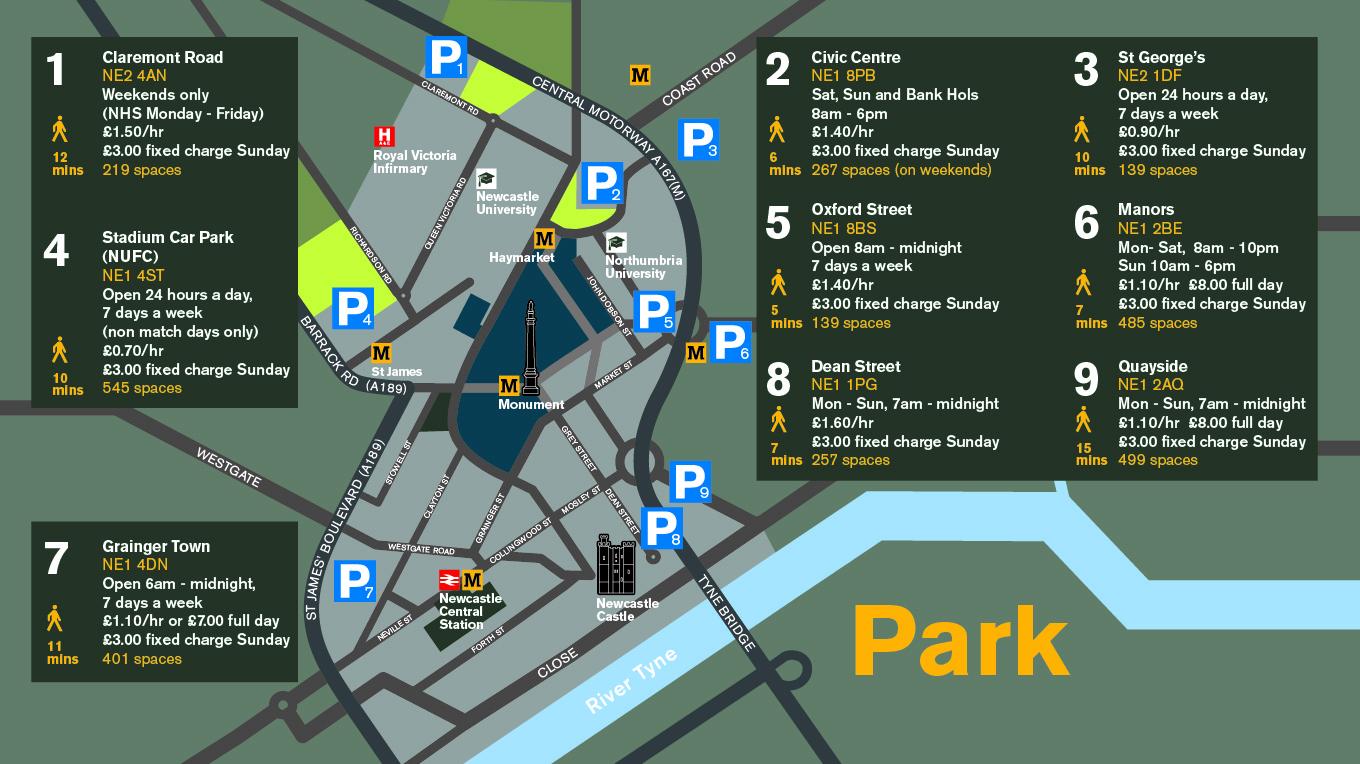 Footfall figures for Northumberland Street have shown that the city centre has been busier at weekends than this time last year – and numbers are expected to increase further after Friday, when most schools break up.
Data shows that the three quarters of people are coming into town between 10am and 4pm, despite shops being open from 8am right through until 9pm.
The city council, police and NE1 are working with retailers to manage visitor numbers and, although the city has been busy since the end of national lockdown on December 2, to date there have been no major issues with queuing and social distancing.
However, people are being urged to avoid the busiest times to help spread the number of shoppers coming into the city centre more evenly throughout the day.
The advice being given is for people to shop before 10am or after 4pm if they possibly can.
Cllr Ged Bell, cabinet member for employment and skills at Newcastle City Council, said: "It's fantastic for retailers to be able to welcome shoppers through their doors in the run up to Christmas.
"We're working with those businesses and our partners to manage the city centre and ensure people are staying safe and following the hands, face, space guidance.
"But as we anticipate a further increase in shoppers from this weekend we are asking people to shop during the quieter times of the day to help avoid the city becoming too crowded.
"Many people will perhaps be looking forward to spending a few days over Christmas with their loved ones and therefore it's really important that everyone takes steps now to stay safe and be as careful as possible at this important time."
People are reminded that they can check how busy it is in the city centre using www.howbusyistoon.com before they set off. The website has regularly updated photos of Northumberland Street and the top of Grey Street that show how many people are on the street.
It also contains information about parking so if people are driving into town they can check which car parks have spaces. People are advised to avoid the multi-story car parks on Percy Street as they can get very busy, leading to congestion and overcrowding.
Public transport, including park and ride services at key Metro stations, are operating and where possible people are encouraged to use alternative ways of travelling into town.