17 May 2021
| | 2 min read
Walk to School Week 2021
Families in Newcastle are being urged to walk, scoot or cycle as part of this year's Walk to School Week campaign.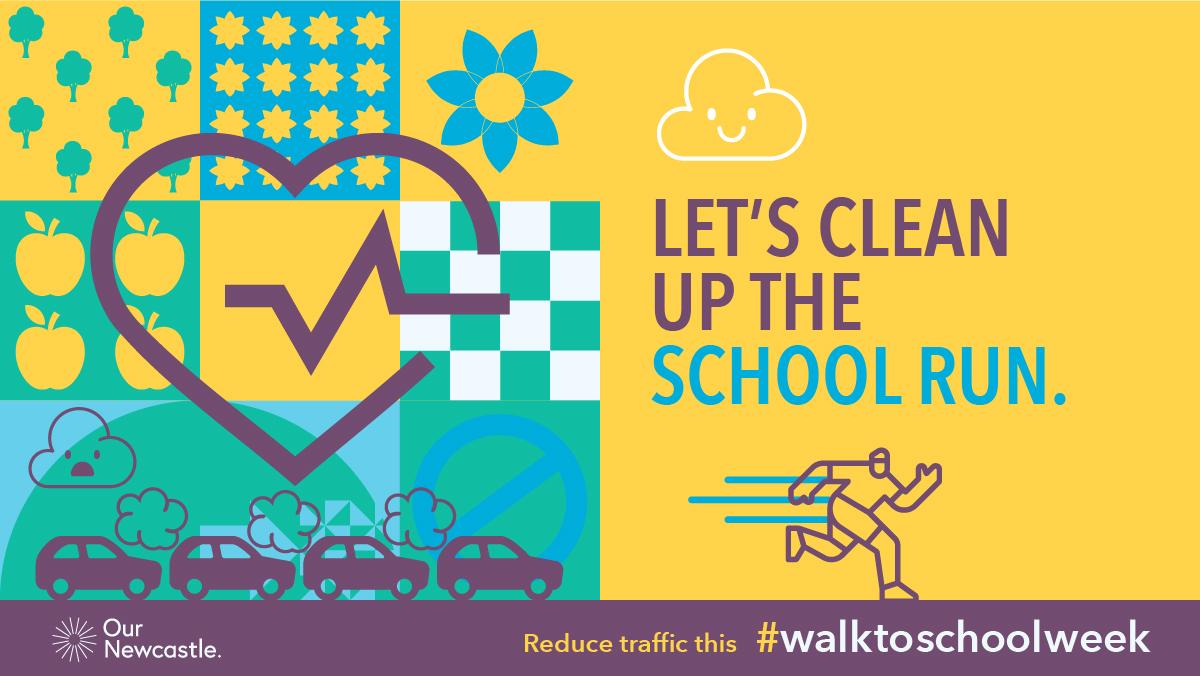 The annual national campaign is running throughout this week (17 – 21 May) and children and schools across Newcastle will be getting involved.
The aim is to clean up the school run, reducing congestion and pollution from vehicles around the school gates, and get people moving and being more active.
We're encouraging everyone who can use alternatives to the car on the school run this week to make the switch to more active ways of travelling.
Where people do need to drive we're encouraging them to park away from the school and walk the last part of the journey so that streets around schools don't get choked by traffic fumes and congestion.
In some areas we will be introducing school streets later in the summer term, which means vehicles won't be able to use the streets outside schools during the morning and afternoon school start and finish times. You can find out more about these plans and check which schools are involved in the initial trials.
We'll also be introducing 20mph speed limits outside some schools in the summer to improve safety for pupils and their families and we're taking steps to ensure that people, not vehicles, are given priority in residential areas.