21 June 2022
| | 3 min read
Vital inspection works underway for North East landmark
UPDATED 24 June with removal of northbound lane closures 4-8 July
A series of closures and lane restrictions will be put in place as vital inspection work is carried out on the Tyne Bridge.
Engineers are carrying out investigatory work to fully assess the condition of the Grade II* listed structure, ahead of a major restoration programme later in the year.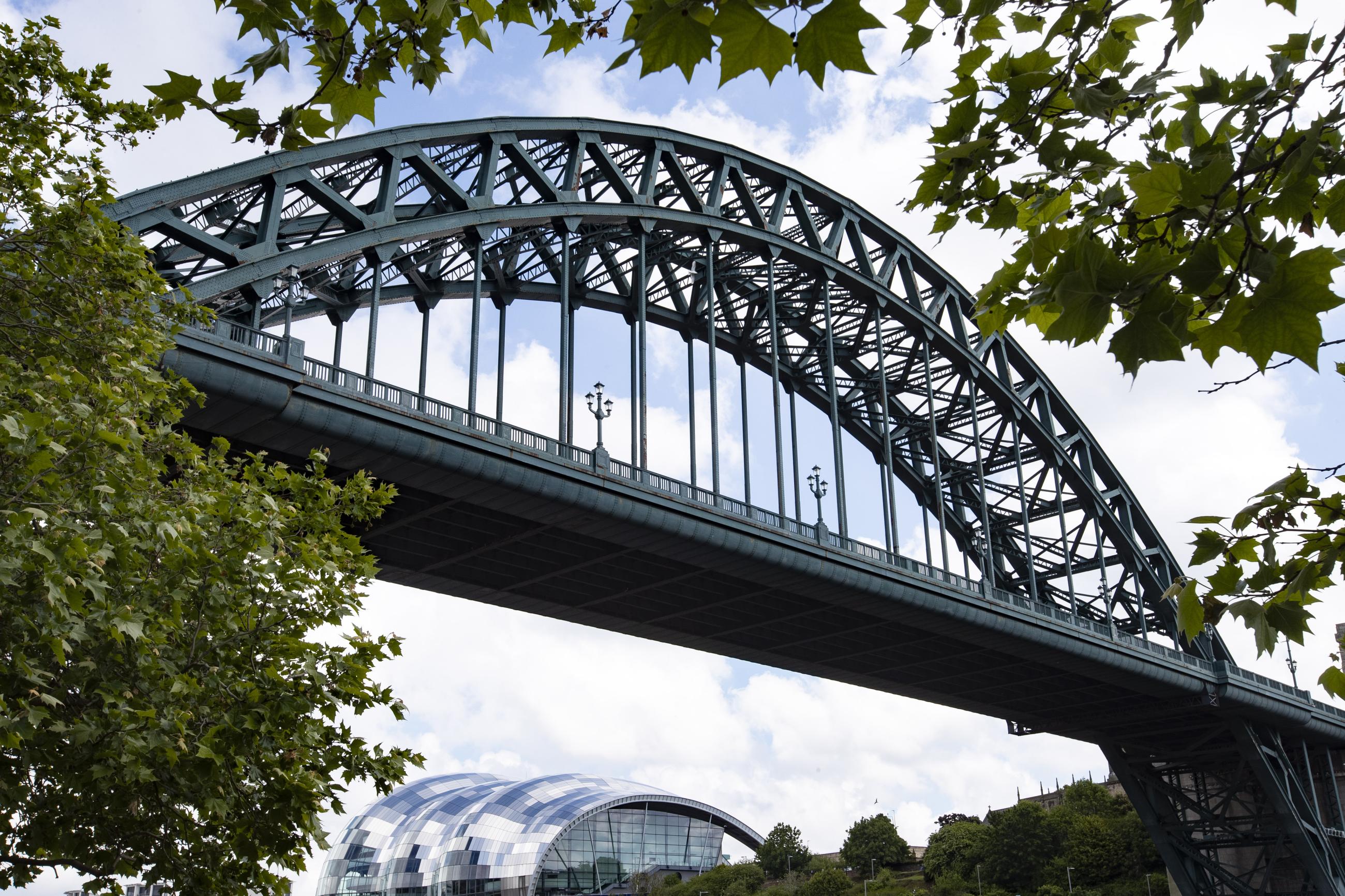 To allow engineers to safely inspect the arch steelwork above the main bridge deck, the Tyne Bridge will be fully closed to traffic overnight from Monday 27 June until Friday 1 July, from 10pm until 6am.
The Great North Run sign will also be erected during this week, which will require one lane closed in each direction from 8pm, before the full closures are in place. Access will be maintained  for people walking or cycling, with the shared footpath and cycle path on the west side of the bridge remaining open.
Further lane restrictions will be in place on the Tyne Bridge from Monday 4 July until Friday 8 July, with the southbound lane and east footpath closed from 9:30am until 3:30pm. This is to allow engineers to continue to fully inspect the steelworks during daylight hours.The shared cycling and footpath will remain open for people walking and cycling during these periods.
Diversions will be put in place, and people are asked to plan ahead and allow more time for their journey.
Esh's Special Projects Construction Manager, Stephen McClean, said: "The specific investigation and surveying activities which require road and lane closures have been programmed within a condensed period to ensure disruption is minimised. Specific works will include use of mobile elevating work platforms (MEWPs) and rope access to inspect the main arch over the carriageway, therefore for the safety of the public and our operatives, it is essential that closures are in place while this is undertaken."
Cllr Jane Byrne, cabinet member for connected city at Newcastle City Council, said: "The Tyne Bridge is a major gateway into our city, used by 70,000 vehicles a day and we've worked really hard to develop a programme with our contractors which will reduce the impact on people getting to and from our city. But unfortunately, the scale of work required, means that there will need to be closures in place as we carry out this vital inspection work, safely and efficiently.
"This will be the most disruptive element of the phase 1 programme, so we really hope people bear with us, as we need to get this work underway for government to release funding, so we can restore our magnificent Tyne Bridge to its former glory."
As the inspection work covers the full span of the bridge, further closures and lane restrictions will be in place on the roads approaching the bridge, and underneath it on both the Newcastle and Gateshead sides. This section of the programme is being developed, with more details to come soon, but it is expected to have limited impact on the travelling public.
Ahead of the inspection works to the Tyne Bridge, central motorway (A167 M) will also be closed overnight from Cowhill Overbridge to Pilgrim Street roundabout on Sunday 26 June, from 4am until 11am. This is for essential maintenance to take place.
The inspection works are a strict condition of government providing £35.3 million as part of a £41.4 million bid to the Department of Transport for restoration of the Tyne Bridge, together with Central Motorway, which was confirmed on 3 June. As part of this, Newcastle and Gateshead councils are contributing just over £3 million for works to the Tyne Bridge element of the programme.
Once funding is released, Esh Construction will carry out the refurbishment work to the iconic landmark on behalf of Newcastle and Gateshead councils. This is expected to begin later in the year.
The councils and Esh Construction have also committed to develop the programme in consultation with wildlife groups to ensure that the main works to the towers on the bridge are done outside of the kittiwake breeding season, with nesting provision maintained throughout the works to minimise disruption to this protected species.
Find out more at www.newcastle.gov.uk/tynebridge