19 February 2020
| | 4 min read
Newcastle returns to world stage
World class sporting action returns to Tyneside this month as the big hitters of British basketball tackle their German rivals in Newcastle.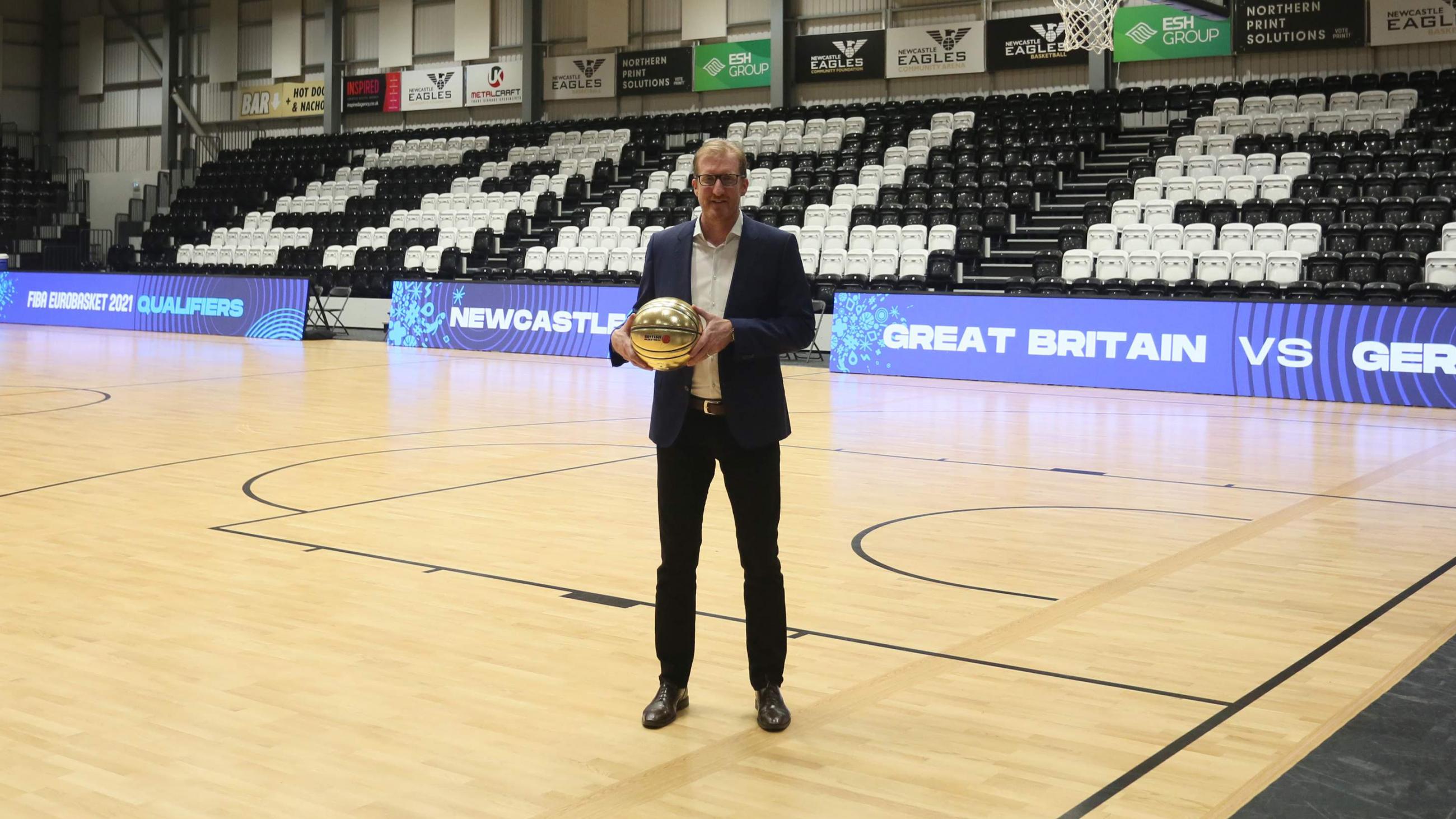 The state-of-the-art Eagles Community Arena hosts a Great Britain side seeking to topple one of Europe's most talented teams.
And Newcastle is braced for an influx of supporters, media and guests from across Europe as senior international basketball takes centre stage in the city on February 24.
"This is another great opportunity for the people of Newcastle to showcase our city to a whole new audience and strengthen its reputation as the home for international sport," said Newcastle Eagles' managing director Paul Blake.
"We're looking forward to extending the warmest of welcomes to Germany's players, coaches and their fans.
"And we know that our overseas guests will love their time on Tyneside.
"We're also ready to greet visitors from across the UK - many of whom will never have visited the ECA or our wonderful city."
Newcastle has established itself as a key staging post on the global sporting scene with international football and Rugby Union both played in the city.
The World Transplant Games staged several events in Newcastle last summer and the first fixture of the 2021 Rugby League World Cup takes place at St James's Park.
Cllr Ged Bell, Newcastle City Council cabinet member for Employment and Culture, said: "Once again Newcastle is putting itself on the map as the go-to city for world class sport.
"The Eagles Community Arena - as its name suggests - has a reputation for bringing together people of all generations and from all walks of life.
"However, this is a unique opportunity to showcase the venue as a world class facility for elite athletes.
"The ECA is a venue the people of Newcastle can be proud of and February's international match is the perfect opportunity to celebrate our city, its people and its potential."
The first 1,000 tickets for Great Britain's clash were sold within 72 hours of the match being confirmed.
And a bumper crowd is expected to get behind the in-form hosts.
"I think players from both teams will find the whole ECA experience nothing but positive," added Sam Blake, Eagles Community Foundation Chief Executive Officer.
"Our venue has been open for a year now and we've already positioned ourselves at the heart of the local community.
"But this is a fantastic chance to celebrate what we have achieved in front of a far wider audience and share that experience with those who have helped us get to this point."
A range of opportunities are available to corporate partners keen to get involved in this month's Great Britain v Germany fixture.
For further information contact Dan Black, Newcastle Eagles' Sales and Communications Manager, on 0191 2453880 or email DanBlack@newcastle-eagles.com