23 September 2022
| | 2 min read
Women's rights champion commemorated
A woman who dedicated her life to fighting for women's rights has been commemorated with a plaque in Newcastle.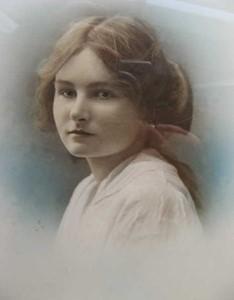 Dr Dorothea Sinton, who qualified as a doctor in 1923 at Liverpool University, moved to Tyneside and set up a string of women's advisory clinics which gave health and contraceptive advice.
She believed passionately that women in poorer parts of the city who were raising large families or were forced to work after their husbands had been killed in war needed support.
She opened a clinic among the slums of Scotswood in 1929 and further clinics in Ashington and Sunderland at a time when it was illegal for local authorities to provide contraceptive services.
She asked her medical colleagues to "look at past and prevailing social and economic conditions in order to discover the causes of the declining birth rate.
"The reasons for the existence of contraception services was to enable motherhood, not to degrade it. There is nothing dignified in a diseased woman bringing a sickly child into a poverty-stricken household," she said.
Dr Sinton was a senior medical officer from 1929 to 1966. She was also a founder member of Soroptimist International Newcastle in 1937 – the group which recently campaigned for the plaque to be erected on Friday, September 23, in Gosforth, Newcastle.
Christine Tomkins, Newcastle Soroptimist Club President, said: "Newcastle Soroptimists are working to balance the inequality of commemorative plaques in our city that are for women.
"Dr Dorothea Sinton was such an eminent and compassionate woman who did so much for women who otherwise would not have had access to medical services at a time of great deprivation in parts of our city.  We are very proud that her service has been honoured in this way."
Deputy Lord Mayor of Newcastle, Cllr Veronica Dunn, who unveiled the plaque, said: "When Dr Sinton was first practising medicine there were very few services available to women. Many were plagued with ill health due to the appalling conditions in which they lived and the lack of choices they had over their lives.
"Dr Sinton was a brave, pioneering woman setting up clinics at a time when the church did not want to be publicly associated with them, and often in opposition to some of the prevailing views of men.
"She helped women with gynaecological conditions, as well as birth control and infertility treatment despite her scarce resources. Extraordinary for that time.
"The services women enjoy today are in large part thanks to the hard work and commitment of medical pioneers such as Dr Sinton and we owe her and others like her a debt of gratitude."
The plaque can be found on the corner pillar of 18 North Avenue facing on to Beechfield Road, Gosforth.
Last August Newcastle Soroptimists unveiled a plaque to Dr Ruth Nicholson on a house in Elswick, Newcastle, in recognition of her medical contributions during the war and in obstetrics and gynaecology.