Digital Skills Support
These sessions are currently on hold, but we are able to offer telephone support, contact us and we can see if we can help, email Getonline@newcastle.gov.uk or call 07584 205925. Get Online Newcastle is a partnership between Newcastle City Council and Your Homes Newcastle. We are committed to supporting people to get online and equipping them with valuable digital skills.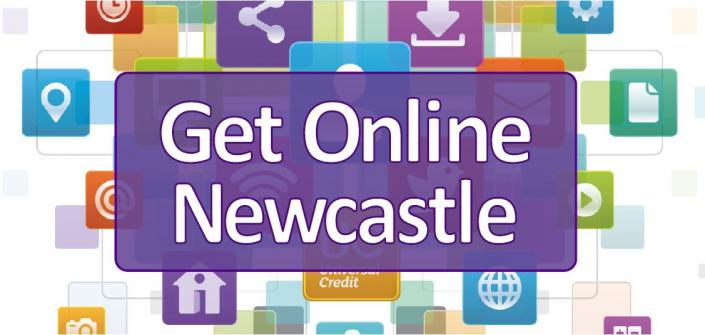 People talking about Get Online Newcastle
Are you struggling to understand the internet and email? Sign up for one of our free courses today!
The Online Basics course is perfect for people who would like a bit of help getting to grips with the internet and email.
Here are some comments from people who've completed the course:
William, from Byker

Our 'Learn My Way – Online Basics' course is perfect for people who would like a bit of help getting to grips with the internet and email.

William who recently completed the course said:

"The course was really easy to follow and understand, and I liked that if I ever got a bit lost I had Alan [volunteer tutor] sitting right next to me to put me right.

"Before I did the course I didn't know where to start with using the internet and sending emails. Nowadays you need an email address for everything. Now I feel so much more confident - I use the internet to read the news and for things like finding out how to get to places. I check my emails every day now - before I didn't know how to send one!"

Rachel, from Kenton

Rachel, a young mum from Kenton, was a participant on one of the 8-week digital inclusion tablet courses. As the course was for one day a week only, Rachel was able to easily arrange childcare for her two children. Rachel established a really good relationship not only with other class members but also with the volunteers who help to deliver this course.

Because of her positive attitude, she was asked to train as a volunteer to support others in the courses that run at City Library each week.

Rachel said: "I am quite excited about becoming a volunteer and was so happy to have been asked! I love helping people and supporting the Online Basics courses at the library will help me increase my confidence and skills so that I can look for a job that suits me."

Gillian, from Kenton

Gillian was the 500th learner to complete the Online Basics course at City Library. The training covers the basics of using a computer, sending an email, searching the internet and attaching photos and your CV to emails. The sessions are relaxed and informal with one-to-one support from a volunteer. 

Gillian said "My work coach from the Job Centre put me on this course and I couldn't believe how friendly the class was. I feel so much more confident now in doing things online. I was also introduced to the Skills Hub at the City Library, they help people like me with CVs and give us help with our job searching. The brilliant support that I got helped me find a job!"