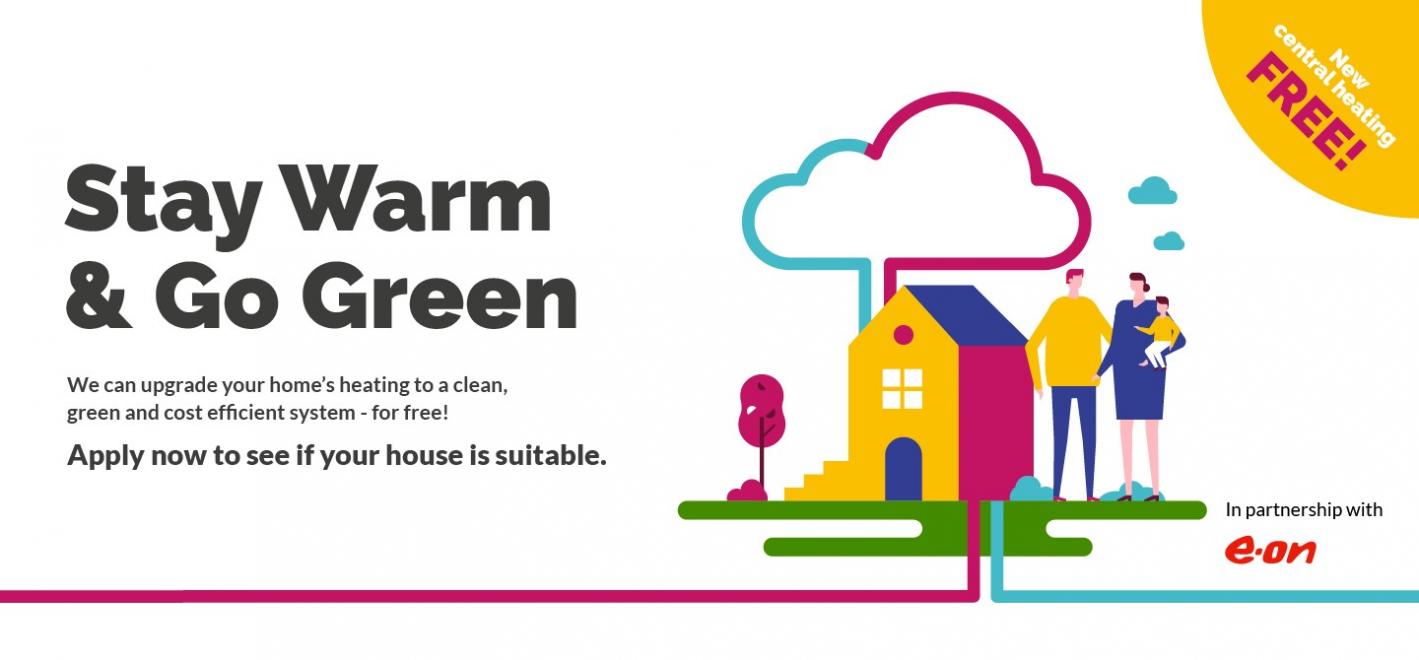 Our new project aims to show the feasibility of a large-scale roll-out of new heat pump technology in Great Britain.
It is a partnership between energy supplier E.ON and Newcastle City Council, funded by the Department for Business, Energy and Industrial Strategy, with support from social housing provider Your Homes Newcastle and charity National Energy Action, which campaigns to end fuel poverty.
We are providing full funding to support 250 households in Newcastle - which don't need to be an E.ON customer, nor become one to take part - to take positive steps towards a greener, lower carbon future, while enjoying the efficient heating, hot water and comfort that every home needs.
Don't miss out on:
A free heat pump and installation worth on avg £7,000

A seven-year manufacturer's warranty

New hot water tank and radiator upgrades for free

Free cavity wall & loft insulation to improve the energy efficiency of your home

Free post installation support; including your first annual heat pump service and breakdown cover for 1 year

Free smart heating controls and a heat pump monitoring package.

Free, independent energy and tariff a

dvice.

More about the electrification of heat project