Outer West leisure facility
Outer West leisure facility
A Levelling Up Fund bid is sought for a new state of the art facility including a swimming pool, health and wellbeing centre, and indoor and outdoor sports facilities which would replace the former West Denton Swimming Pool. It would also replace 'All Saints' which is a sports centre with hall and a gym that is located behind the pool. All Saints is also close to the end of its useful life.   
The project has the support of users, councillors, an MP, Sport England, Swim England, and Greenwich Leisure Limited.
The project will be transformational for the area. It will support the 'levelling up' of health outcomes following the pandemic, in an area with some of the highest Index of Multiple Deprivations indicators in England.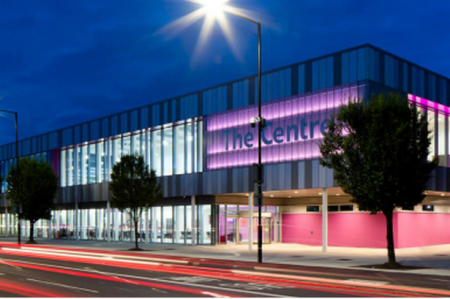 An architect's impression of the new facility in West Denton. 
Alignment 
The objectives of this project clearly align with strategic, local, regional, and national government policy, namely:   
To increase physical activity.

 

To improve the health and happiness of local communities.

 

To provide a sustainable solution for leisure and wellbeing in the West of the City with a focus on tackling social and economic inequalities. 

 

Bringing about long term better public health outcomes for the community throughout the whole life of the asset, bringing about a generational change in behaviour.

 

As a catalyst for wider economic development and regeneration.

 

Supporting statutory agendas of adult social care and children's services.  

 
Benefits of the scheme include:
Driving up participation of c552,000 per year, with c16,500 new unique users helping to address levels of inactivity, with positive health and economic benefits creating. 

 

27 new full-time jobs, with further skills and training opportunities.

 

£18.69m of wellbeing benefits. 

 

£41.46m of health care cost savings.

 

134 net construction person employment years, and 

 

333,112 of kgCO2 reduction per year

 
The proposal requests a Levelling Up Fund contribution of £19.8m to support the council and its partners who will provide £2.5m of funding to deliver a new £22.3m community sport and wellbeing hub with co-location opportunities situated in West Denton.
Investing in West Denton  
The new centre would be designed as a combined model of provision, based on coordination of neighbourhood, city locality, health, and community facilities as summarised in the diagram below.