Asylum and Immigration
Asylum and Immigration
To receive updates on homelessness prevention and financial inclusion related services and provision, please subscribe to the Active Inclusion Newcastle information update by emailing activeinclusion@newcastle.gov.uk
Asylum and Migration
The roles of national and local government / 
Support for Asylum Seekers / 
Support after a decision on your asylum claim / 
Support for Refugees

Newcastle has been welcoming asylum seekers for many years. While those seeking asylum have no choice over where in the UK they are dispersed to, we take great pride in the fact that so many refugees chose to settle here once their claim for asylum is determined.  We are proud of our reputation as a friendly welcoming city.  We want Newcastle to be a city where everyone feels welcome and has opportunities to reach their full potential in life.
As a city we are committed to doing what we can to welcome those seeking sanctuary and to help rebuild lives.
We are honoured to be a recognised City of Sanctuary; part of a network of towns and cities throughout the country that are proud to be places of safety, and which include people seeking sanctuary fully in the lives of their communities.
For more information about Newcastle:City of Sanctuary and the partners involved please visit City of Sanctuary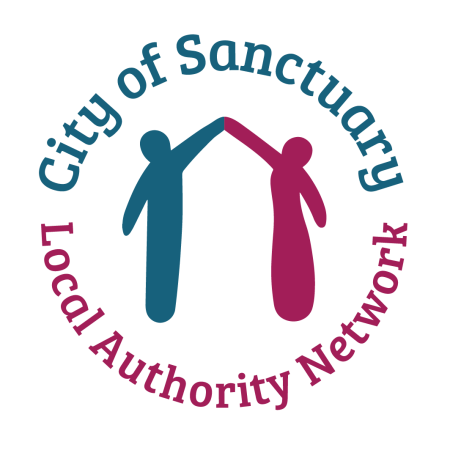 National government determines immigration status and whether or not an asylum seeker is accepted.  This is under the control of the Home Office and the UK Visas and Immigration department who decide who can legally reside in the UK.
The Home Office is responsible for managing the dispersal, accommodation and support needs of asylum seekers while a decision on the asylum claim is made. The Home Office operate a number of regional contracts to facilitate this. In the North East, Yorkshire and the Humber this contract is held by Mears.
 
The Local Authority is not responsible for placing or accommodating asylum seekers. Our role is in liaison with these private contractors to try and ensure that they can respond to local circumstances and to then manage the move-on arrangements when people are granted refugee status.
We have a dedicated team of Local Authority Asylum Seeker Liaison Officers (LAASLOs) who can support you during the asylum process. These officers will support the 'move on' process if you are granted refugee status and will offer advice and signposting if you receive a negative decision on your asylum claim.  Please contact the Asylum Team at asylum@newcastle.gov.uk
If you have claimed asylum and are awaiting a decision you can apply for financial support and housing from the UK Visas and Immigration (UKVI) which is part of the Home Office, a department of UK Government.  UKVI are responsible for making a decision on your asylum claim and providing you with accommodation and financial support while you are waiting.
Migrant Help is a national service, funded by UKVI, providing free, independent advice and guidance to asylum seekers to help make claims for support and give general advice about the asylum process. You will need to contact them to make a claim for asylum support in the first instance, please visit Migrant Help or call 0808 8010 503. Calls are free, open 24/7/365 and accessible to all asylum seekers in the UK.
If you have no other means of support you will be provided with accommodation on a 'no choice' basis by one of UKVI's contracted accommodation providers; in Newcastle the housing provider is Mears. They are responsible for your accommodation. Please contact Migrant Help to report any problems with your asylum accommodation, they will liaise with the accommodation provider on your behalf to address these.
If you have claimed asylum it is important that you get legal advice and find a solicitor to represent your case as soon as possible, as there are very short deadlines for providing the evidence needed to support your claim for asylum. The solicitor can talk to you about legal aid and, if you are eligible, they will apply for this this so that you do not need to pay for their services. 
If you have had a positive decision on your asylum claim and have received refugee leave or some other form of leave to remain then you will be required to leave your asylum accommodation. You should receive 28 days' notice of the date that you must leave.
When you receive your notification please get in touch with the LAASLO team who will work with the Refugee Move on Team at Your Homes Newcastle, to help you to:
access accommodation
apply for the benefits you may be entitled to
find out about the local community
refer you into education, training and employment opportunities
Your housing provider may already have referred you into the LAASLO Team and someone from the team may contact you. However, the sooner you start working with us the better, so please make contact as soon as you receive your letter telling you that your asylum support and accommodation is due to stop.
If you have had a negative decision on your asylum claim then you will also be expected to leave your asylum accommodation and your financial support will stop. You will receive notice to leave the accommodation within 21 days. It is important that you seek specialist support to help you consider your options. The LAASLO team will be able to offer advice and signposting. To contact the LAASLO team, please email asylum@newcastle.gov.uk
The following voluntary sector organisations may be able to offer short term support while you consider your options.
North of England Refugee Service (NERS)
2 Friars Street
Newcastle upon Tyne
NE1 4AX
Tel: 0191 245 7301  
www.refugee.org.uk

West End Refugee Service (WERS)
St Philips Vicarage
St Philips Close
Newcastle upon Tyne
NE4 5JE
Tel: 0191 273 7482  
www.wers.org.uk

British Red Cross
Croft House
Western Avenue
Newcastle upon Tyne
NE4 8SR
Tel: 0191 2737961  
www.redcross.org.uk
If you have been granted refugee status, discretionary leave or humanitarian protection you will have similar rights to UK citizens, unless you have been granted discretionary leave with no recourse to public funds. Listed below are details of how you can get help with core services:
Housing - Depending on your situation, you have several options:
Council Housing - Your Homes Newcastle (YHN) provides housing on behalf of the Council. To find out how to apply for a council or other housing association home and to see properties that are available to rent please visit YHN
Private Rented Housing - For advice about renting a house privately you can contact the Private Rented Service at  privaterented@newcastle.gov.uk
Housing Advice and Homelessness - If you need housing advice, are at risk of homelessness or are homeless and have nowhere to stay please contact:
Housing Advice Centre
Level 4, City Library
33 New Bridge Street West
Newcastle upon Tyne
NE1 8AX
Call Freephone: 0800 170 7008 or email: housingadvicecentre@newcastle.gov.uk
If it is out of hours (after 5.30pm or any time at a weekend) and you have nowhere to sleep please contact: 0191 278 7878 (Ask for the 'Emergency Homeless Officer').
UK Benefits System
If you are granted refugee status, humanitarian protection or discretionary leave to remain, you can apply for help and financial support through the UK benefits system provided you meet the usual conditions of entitlement.
For welfare rights and money advice please visit Welfare Rights
Employment
There are a number of organisations which can help you to look for work. If you are in receipt of benefits it may be a requirement of the Jobcentre Plus that you look for work.
For information on organisations that can help please visit Newcastle Support Directory Family Reunion.
If you have refugee or humanitarian protection you may be able to apply to have your partner and/or child(ren) join you. It is important that you seek specialist, professional advice from an organisation who can advise you on this such as:
Newcastle Law Centre
MEA House
Ellison Place
Newcastle upon Tyne
NE1 8XS
Tel: 0191 230 4777  
www.newcastlelawcentre.co.uk
British Red Cross
Croft House
Western Avenue
Newcastle upon Tyne
NE4 8SR
Tel: 0191 2737961  
www.redcross.org.uk
Once you know that your family will be joining you please get in touch with the LAASLO team who may be able to offer support please email asylum@newcastle.gov.uk .
Pages in this area