Glamorous? Chilled? Productive?
Glamorous? Chilled? Productive?
Sharon Traill counts the costs & benefits of working from home
Working from home always sounded very glamorous, chilled, productive and relaxing away from the day to day hustle and bustle of a busy library and competing priorities, and I often wondered what it would be like not to be rushing out the door ready to embrace the heavy traffic.
Writing this now, I can't believe it's already four weeks since we closed our buildings and colleagues left for home with laptops and pieces of work, to immediately set up 'office space' for the working weeks to follow.  It was a strange feeling even though as managers, we had discussed and planned for this to happen in the lead up and felt a little prepared. 
From day one, I decided to continue to stick to my morning routine and the hours I would usually work, to have structure to the day and include regular breaks away from the PC.  I registered on the British Library (Living Knowledge Network) recorded link 'Working Well from Home' which was very informative and reassuring, covering a variety of aspects including expectations (not only colleagues but family), workspace, time management and communication.  All equally important in this strange situation, as well as considering the location to work from.
My workspace is now my table, and office, my dining room and when I'm sitting here, I know I'm at work which leaves the remainder of the house feeling like I'm off work or on a break.  The only distraction is due to the recent lovely weather, I can hear activity outside in the surrounding gardens but in these strange times, it is a comfort to hear people enjoying themselves.
My working day starts and ends with Teams and a video link with our managers, where we discuss the priorities of the day and anything that has changed since our catch up the day before.  This is a great resource for keeping in touch, with channels for specific groups along with storing and sharing files.  It is a software I was familiar with but now in this situation, I'm learning more about the functionality day by day including the etiquette of using the resource with multiple people.  Checking the background as it can be a distraction, turning off the mic when you are not speaking, and making sure everyone has an opportunity to speak.  I have had a couple of 'moments' due to a small vocal dog and you learn how to adapt very quickly!
Time management is very important to be focused, know what the targets are for the day, when to take breaks and what time to finish.  It's a lot different working from home with no travel to and from work, no checking the time and so it is easy to become engrossed and work longer than usual just to get something finished.
In this unique situation, I feel communication is top of the list as always, in whatever format is best for staff, to check on wellbeing and provide up to date information as the service and the support to critical services is changing almost daily.  We use text Local for all our frontline staff on a weekly basis alongside emails and I'm confident that all staff have the right information at the same time. For my team we use telephone communication, a lot!  This has replaced the regular quick updates at the photocopier or passing in the corridor, and you can imagine how many times that happens!  I prefer video calling on Teams to see colleagues, and have a sense of being together in the room.
I do feel it is one of the hardest things to work from home and it is not the glamorous lifestyle that I maybe once thought, in fact somewhat harder.  I have been asked once or twice from staff working at home or in a different service about the expectations, which can be limited in these extreme situations due to the equipment and access.  Respecting that some staff may not have the devices or networks to engage fully but making sure everyone is kept up to date and feel part of the team.
For all we are working from home in isolation, I feel very proud of our library staff and service and the superb innovative engagement on social media highlighting our resources, to help make self-isolating a little better for our customers.  With all the reliance on technology for work, communication, ability to share documents and online storage, I can't help but wonder how we can work from home, in this critical situation if we didn't have it!
Did you know?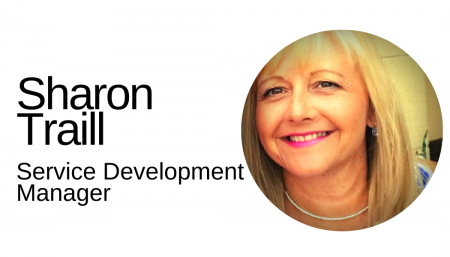 I feel very proud of our library staff and service and the superb innovative engagement on social media highlighting our resources, to help make self-isolating a little better for our customers