Health and wellbeing during COVID-19 blog
Health and wellbeing during COVID-19 blog
Library & Information Officer, Joanne Ghee looks at Mental Health Awareness Week and the Power of Kindness.
It's Mental Health Awareness Week and our mental wellbeing has never been more tested than now. The theme this year is kindness, which couldn't be more apt, giving the strange and difficult times we find ourselves living in. Mark Rowland Chief Executive of Mental Health Foundation said: 'We have chosen kindness because of its singular ability to unlock our shared humanity. Kindness strengthens relationships, develops community and deepens solidarity. It is a cornerstone of our individual and collective mental health. Wisdom from every culture across history recognises that kindness is something that all human beings need to experience and practise to be fully alive'. I'm sure this is something we can all resonate with.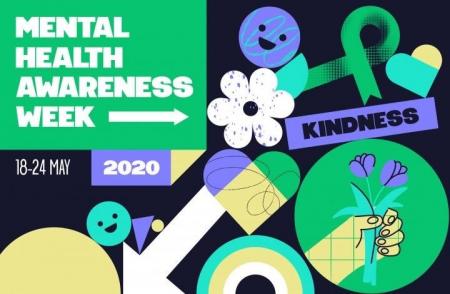 The power of kindness has never been more evident than during COVID-19 where people have come together to help each other, complete strangers volunteering to help the more vulnerable in society. Newcastle City Council launched the Citylife Line at the end of March to help Newcastle residents struggling with the effects of the Coronavirus lockdown and have so far received more than 2,200 enquires for help. In addition, businesses have donated food and money to the Lifeline fund which now stands at nearly £50,000. Similar acts of kindness have been mirrored across the country where volunteers are helping their own communities to put the most vulnerable in society to the forefront, helping to ease their anxieties and worries.
Being stuck at home creates many challenges for everyone so if you are feeling isolated and alone, stressed, anxious or depressed take the 'Every Mind Matters' Get Your Mind Plan quiz brought to you by Public Health England and supported by the NHS. The quiz is designed to help you feel more in control, deal with stress and anxiety, boost your mood and improve your sleep which I'm sure we could all benefit from in these difficult times. The results give simple ideas based on your answers including written advice and videos to watch. Try it out for yourself to see what's recommended for you.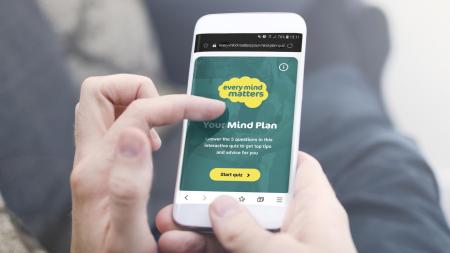 You may also find the mental wellbeing audio guides useful as they offer help with low mood, anxiety, problems sleeping and unhelpful thinking which many people may be struggling with in these testing times. They are quick and easy to use as they only last between 6-10 mins. Dr Chris Williams talks through ways to tackle the problem in question offering practical advice on what you can do to make things better to improve your overall wellbeing.  
Undoubtedly the spotlight has never been more on the NHS during the COVID-19 pandemic. People everywhere in the UK have stayed at home, to protect the NHS and save lives. They have also shown their trust and respect for the work the NHS do, from clapping every Thursday evening at 8pm, displaying rainbows in windows to Captain Tom Moore's epic achievement of raising over 32m by completing 100 laps of his garden at nearly 100 years old! Our health plays a major part in contributing towards our overall wellbeing and COVID-19 has highlighted how easily this can change. Looking after our own health and wellbeing not only benefits ourselves but also the NHS.
You may be thinking that's all well and good but how do I find quality and trusted information online? Doing a search online for health information will produce thousands of results which can make it daunting to know where to go and what to believe. In addition, anyone can put information online so how do we know what is true?
As a librarian I believe it's important that people access the most accurate and up to date health information possible, which is why I always recommend the NHS website to find quality and trusted information on any aspect of our health. Whether you want to find out about a particular condition, need reassurance and advice on Coronavirus, are looking for services near to you, or simply just interested in the latest health news or care and support available, the site provides all the information and help you need.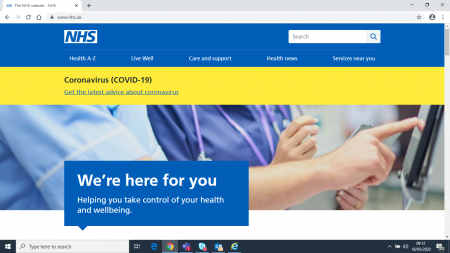 The Healthy Living Section is a great place to start. It gives advice, tips and tools to help you make the best choices about your health and wellbeing. Sections include losing weight, eating well, help with stress, anxiety and depression and exercise. All the tools you need in one place to get started, so what are you waiting for?
Need help to get started?
Learn My Way provides free online courses for beginners, helping you to develop digital skills at your own pace. The 'improving your health online' section includes advice on how to eat and exercise well explaining what types of food and exercise you need to maintain a healthy lifestyle.
Digital Unite have several how-to guides covering a range of digital topics including 'Finding reliable COVID-19 news and Information', 'Mental Health' and 'Healthy living and fitness'. They are written by subject matter experts and updated daily and are a great way to improve your knowledge. The 'healthy living & fitness guide' offers some great ideas to keep fit and stay healthy. Sections include the best healthy living and fitness apps, the best medical websites (not surprisingly the NHS is listed), best medical apps, using the NHS app and NHS websites to manage your health online and much more.
AbilityNet supports people of any age, living with any disability or impairment to use technology to achieve their goals. Their free resources include factsheets providing advice and information about conditions and impairments. They are written by a specialist team of assessors and accessibility consultants giving detailed information on a wide range of assistive technology, services and related organisations.
Explore for yourself some quality and trusted health support and how to guides and make this day one to a happier and healthier you!
Did you know?
Joanne Ghee is a Library & Information Officer at Newcastle Libraries who specialises in Health and Well Being. She manages the Reading Well on Prescription collection.
We have a huge collection of eBooks and eAudiobooks which can help you with your mental health.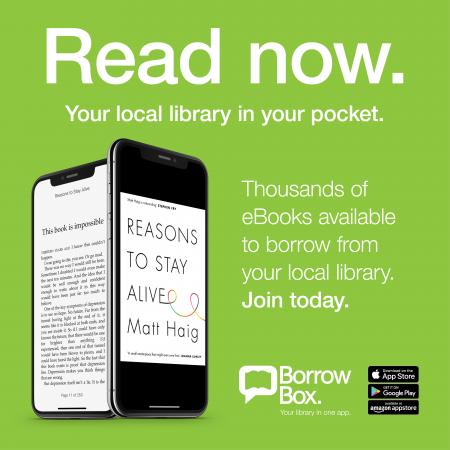 As a librarian I believe it's important that people access the most accurate and up to date health information possible