Just Click Join….
Just Click Join….
Mark Thurston reflects on the challenges of moving a reading group online
At about 6pm on the first Monday of every month you could normally find me hanging around near the entrance to City Library, waiting to welcome the members of my reading group. This Monday you'd have found me sitting in the comfort of my home getting ready to press 'Join' on my iPad. One of the members has started to refer to it as a virtuous rather than a virtual meeting, but looking at the number of wine glasses being waved at me when everyone comes on screen, I'm not so sure.
After more than 12 years of hosting this group I shouldn't refer to the people who attend as members, they are friends. Being members of the group is just another excuse for us to see each other. And seeing each other is what we're continuing to do, virtually or virtuously, via the medium of internet and with mobile technology that would have seemed science-fiction just a decade before.
We're coping with technology brilliantly considering all of us can remember when British Telecom's Party Line was the only way to speak to more than one person at a time. On Monday we Zoomed each other. Last month we hung-out on Google Hangouts. Next month we might FaceTime each other or share BlueJeans. All the free video conferencing apps are simple enough to use and all have the same basic features. If you've used one you can probably use another. If you've never used one before, you can, it's easy. Trying a different app each month allows us to critique both the novel we've been reading and the technology bringing us together.
Despite going out for meals together (in the good old days) I did check before we embarked on our online adventures that we were all happy to share our mobile phone numbers and email addresses. Most apps have privacy settings, but not everyone can remember to set them, or has time to scrutinise the small print.
Terms and conditions are all very well, I hear you say, but do we have an etiquette or a code of conduct? Yes. Number one, attempt to read the book of the month (though no need to finish something you're not enjoying). Number two, don't be afraid to voice an opinion. It would be a very boring world if we all liked the same things. And finally, don't attempt to chink glasses over the internet, you'll just get red wine in your keyboard.
Saying all that I think it's time for me to shut-up and listen to someone else's opinion, just like a real reading group. Prof André Spicer, an expert in organisational behaviour at City, University of London, reminds us that some people tend to dominate a discussion and 'video calling tends to enhance existing patterns of behaviour'. So mute your mic, sit back and listen to others. Just don't forget to turn it back on if you want to say something, or you'll look like you're doing an impression of a goldfish.
Unlike business meetings we might not feel too worried about how we appear to friends over the internet. Time again for some expert opinions. The Guardian recently gave some helpful tips. Sit facing a window as "Natural light's your friend." "Position your camera at or just above eye level" as this is meant to be more flattering to your appearance. If all that fails, Zoom has some touch-up filters to improve your looks. Some apps also allow you to change your background. Handy if you've not tidied the house. You can even add images borrowed from the internet. At the last reading group meeting I appeared in the library of the Unseen University, complete with the orangutan chief librarian. If this means nothing, then you have the whole of Terry Pratchett's Discworld to look forward to.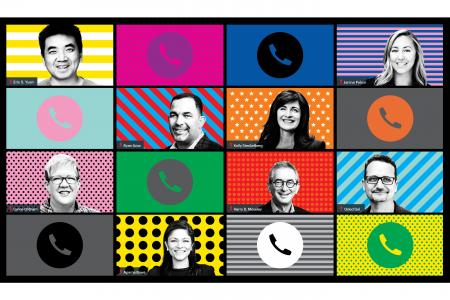 So, what do we read, real books or eBooks? Both is the simple answer. We choose a book that interests us and then choose how each of us want to read it. Some prefer to buy a hardcopy from Amazon (other online bookshops are available). Some use their kindle (other e-readers are available). Others prefer to listen to a download of an audiobook. We're unable to lend hardcopies of books at the moment, though we can still offer titles to borrow as eBooks or eAudiobooks. If you're not a member of Newcastle Libraries yet, there has never been a better time to join online.
So, when you've chosen how to read the book when you've all agreed to use the same app, selected your background, filtered your appearance and poured yourself a drink, just press 'Join' and get online.
Oh! don't forget to discuss the book....
Did you know?
Mark Thurston is Facilities & Client Relationship Manager for Newcastle Libraries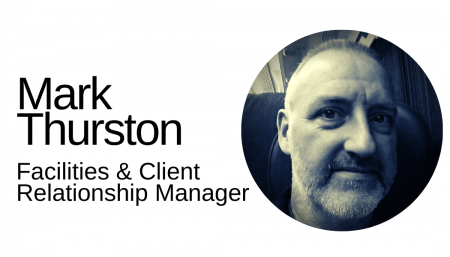 Video calling tends to enhance existing patterns of behaviour...