The rise of the download
The rise of the download
Barbara Bravey investigates the new popularity of eBooks and eAudiobooks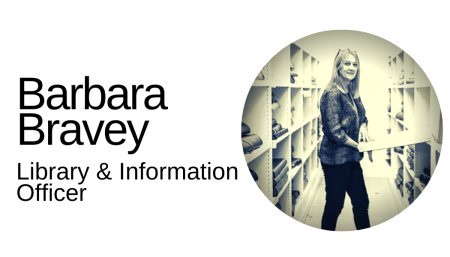 Hello everyone, hope you are all keeping well in these strangest of times and managing to do some fun things to relax and keep yourself amused, in this 11th week of lockdown! 
It's great to work for a library service in this privileged position of being able to play a key role in keeping you entertained, enlightened and informed and in doing so having a positive effect on your health and wellbeing. 
There's nothing better than immersing yourself into a good book and putting all those other thoughts to one side. Reading for pleasure is recognised as being able to help reduce symptoms of depression and enhance your mental health. Escape to another world – well wouldn't we all love to do that, even just for a short while! 
All our buildings are still closed so we aren't able to supply you with hard copy books but we do have an excellent eBook and eAudio services called BorrowBox and RBDigital and during lockdown we have invested extra resources in the collection and purchased lots of new titles. And of course, unlike other similar services ours is completely free! 
The apps are easy to use and highlights different areas of stock to make it even easier - for instance - curated reading lists often award winners, national initiatives, recently added titles, top downloads and best sellers. There's also a very informative "BorrowBox tips" section showing you exactly how to use it. 
So, what have I discovered recently.... 
An eAudio title is often the preferred format to download. Several titles for which we have both formats, I found the audio was more popular. In "real libraries" a talking book is borrowed mostly (but not exclusively) by sight impaired customers and quite often our mature customers, which may be for a similar reason to a lesser degree. I've heard stories over the years that a long-distance lorry driver listened to them and also someone who liked to do other jobs, in this case ironing, while listening to a book. (breaks the monotony I suppose!) It would be interesting to find out who and why this is happening with the eBook service. 
The most popular authors in print titles are not necessarily the most loaned authors on eBooks. Our monthly Top Ten lists in real books differ to the top ten loans in eBooks. Could this be because we have two different sets of customers? Do our customers who access eBooks not come into our buildings? Does media play a role in what gets borrowed electronically more so than in hard copy form? 
A recent newspaper article in The Guardian supported this finding and said - Quote 
" Eight of the books in the print top 10 are thrillers, with James Patterson securing the crown as the most borrowed print author from UK libraries for the 13th year running, and Lee Child's Jack Reacher novel The Midnight Line the single most borrowed book. 
The top 10 most borrowed ebooks, by contrast, include Adam Kay's This Is Going to Hurt, and Madeline Miller's Circe, in fourth. JoJo Moyes' Still Me, comes in sixth, and Sally Rooney's Normal People eighth. The ebook chart also included thrillers from Child, Dan Brown, Paula Hawkins and Stuart MacBride." 
Statistics from our eBook, eAudio service makes for interesting reading. 
For the period 26/2/20 - 26/3/20 (i.e. before lockdown) compared with 26/4/20 - 26/5/20 
BorrrowBox active users climbed by 50% 
BorrowBox new users climbed by 50% 
eAudio loans were up 50% 
eBook loans went up 100% 
And here are the most loaned titles over the last month 
eAudio top ten loans 26/4/20 - 26/5/20 
1. J.K. Rowling, Harry Potter and the Philosopher's Stone  
2. Peter James, Love You Dead  
3. Liane Moriarty, Nine Perfect Strangers 
4. Jodi Picoult, Spark of Light  
5. T.M. Logan, Holiday  
6. Sophie Kinsella, My Not So Perfect Life  
7. Matt Haig, Reasons to Stay Alive  
8. Stuart Turton, Seven Deaths of Evelyn Hardcastle 
9. Frederick Forsyth, Fox 
10. Liz Pichon, Brilliant World of Tom Gates 
eBook top 10 loans 26/4/20 - 26/5/20 
1. T.M. Logan, Holiday 
2. Lee Child, Blue Moon 
3. Patricia MacDonald, Girl in the Woods 
4. Heather Morris, Tattooist of Auschwitz 
5. Lynda La Plante, Widows 
6. Rory Clements, Nemesis 
7. Kate Morton, Lake House 
8. David Churchill, Wilbur Smith, Courtney's War 
9. B A Paris, Dilemma 
10. Ann Cleeves, Long Call 
I've been posting some of the great titles on our social media platforms, so keep a look out @NewcastleLibraries Facebook and @toonlibraries Twitter. We have a "fluid" collection of titles which will change regularly too that can be borrowed simultaneously which means no waiting, no queues, right now! These will appear in the borrow now section. Why not borrow for your reading group? Saves waiting for that online order to arrive and saves you money as well! 
Did you know?
You can borrow the latest titles for free from our Borrowbox and RBDigital apps - if you're not a member of Newcastle Libraries, its free to join - you just need to fill in this quick form and you'll have instant access!