Newcastle Virtual School
Newcastle Virtual School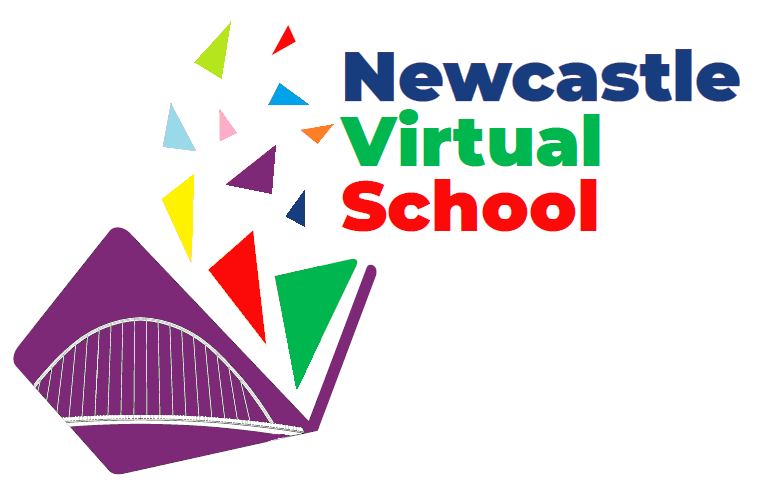 The Newcastle Virtual School supports the education of Newcastle children that are in the care of the council.  We provide a high level of support and challenge to schools across 14 different Local Authorities, attended by our children. We track attendance and progress, and provide targeted interventions so that each child can achieve their educational goals and outcomes.

We aim to increase inclusion, reduce exclusion and disengagement, and improve the educational experience for all our children.
The role of the Virtual School Head (VSH) has been extended to include strategic oversight for all children with a social worker.

The Virtual School provides the following:
a dedicated Education Achievement Co-Ordinator (EAC) for each child, who takes the lead on ensuring the Electronic Personal Education Plan (EPEP) reflects the child's true needs and wishes
a bespoke service to support young people in educational settings, working closely with schools, carers, and social workers 
additional learning experiences and targeted resources 
support with school moves

assistance with SEND and the provision of Educational Psychologist support

advice and guidance on educational pathways, working  with the Newcastle Careers and Guidance team and Social Care teams, to reduce the chances of Children in Care (CiC) becoming 'not in education, employment or training' (NEET)
training, advice, and guidance to schools, social workers, and foster carers on educational issues

support and guidance to parents of previously looked after children (PLAC)

ASDAN qualifications via Childrens Social Care Staff based in residential homes
Contact Details
Phone: 0191 277 3616
Email: virtualschooladmin@newcastle.gov.uk 
               epepqueries@newcastle.gov.uk - EPEP queries mailbox
               karl.harms@newcastle.gov.uk - Virtual School Headteacher
               ami.fatherley@newcastle.gov.uk - Virtual School Manager
Did you know?
During the Inspection of Newcastle Local Authority Children's Services 2021, resulting in a rating of Good, Ofsted stated that:
"Rates of permanent exclusions for Children in Care have fallen. The Virtual School works with schools when there is potential for a breakdown in school placement, and will seek alternative provision to ensure that children have access to education."