21 June 2022
| | 3 min read
An ambitious youth initiative which has seen hundreds of youngsters given opportunities for education and activities is expanding.
The Newcastle Youth Fund has £455,000 available to support young people across the city, following a successful launch last year.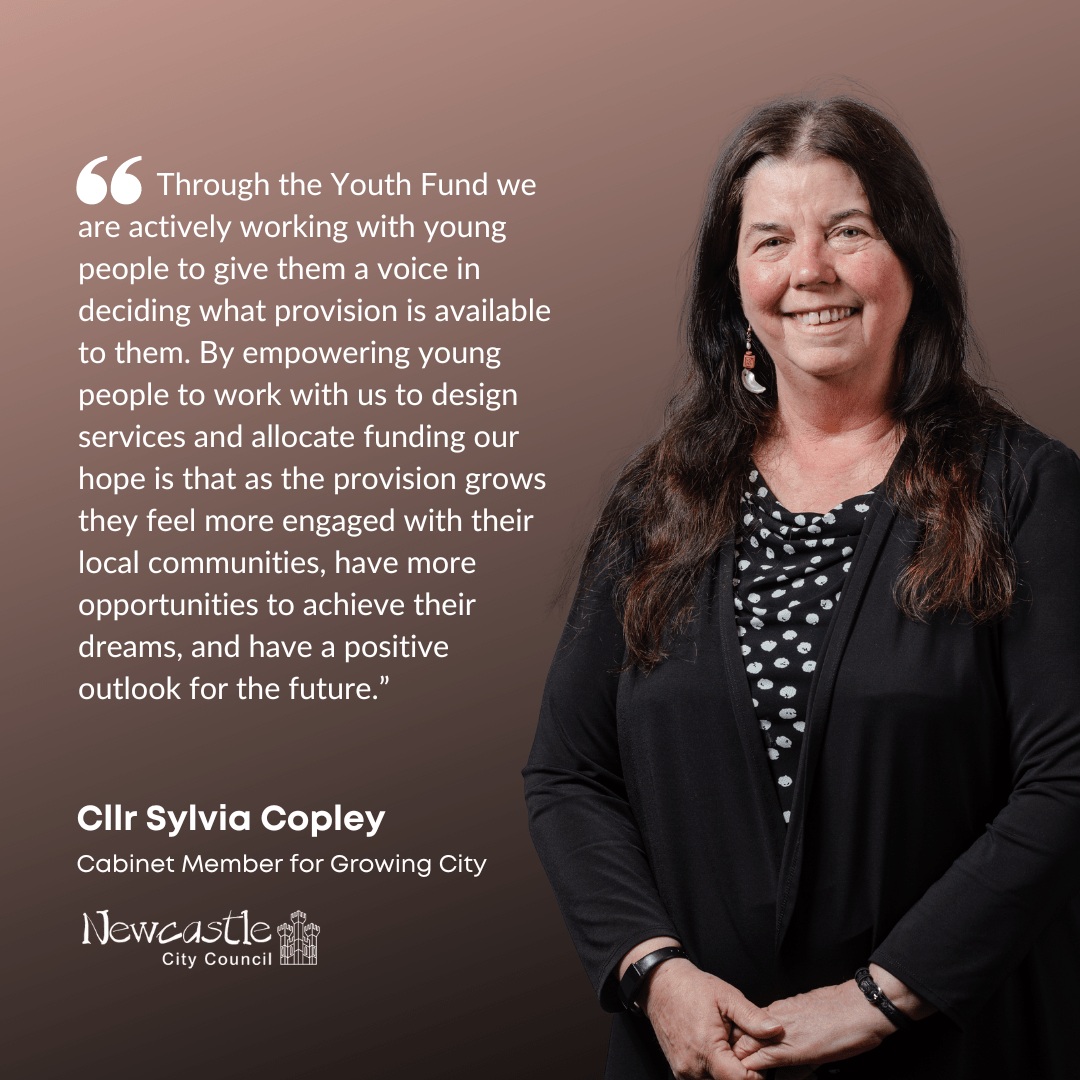 The Newcastle Youth Fund aims to support activities that engage and inspire young people aged between 13 – 19 or up to 25 years for young people with special education needs and disabilities. The activities will support their emotional health and physical wellbeing and build community resilience.
The fund has been created by young people and organisations that support young people across Newcastle and the Council will invest £290,000 into it every year with match funding of £150,000 per year for the first two years from The National Lottery Community Fund, the largest funder of community activity in the UK.
Young people are involved in the design and delivery of the activities and have a key role in decision making to award the funds giving them a direct say in the design of services in their local community.
In November 2021 the fund invested in 25 projects across the city including Jobes Boxing Gym in Benwell and Scotswood and The Bostey in Walker, both of which offer activities to support young people with their mental health, education and personal development.
Stacey Davidson, Youth Worker from The Bostey said "The Bostey is a safe space for young people to come, and it's also an opportunity to try new activities, we're able to take them places, offer them further education and offer them a place to socialise in a safe environment. It's good that young people are involved in the process because they know what other young people want and need."
Councillor Sylvia Copley, Cabinet Member for Education and Skills at Newcastle City Council said,
"It's great to see how the Youth Fund has already started to benefit young people and communities across the city and this second round of funding will continue to expand this great work.
"Through the Youth Fund we are actively working with young people to give them a voice in deciding what provision is available to them. By empowering young people to work with us to design services and allocate funding our hope is that as the provision grows they feel more engaged with their local communities, have more opportunities to achieve their dreams, and have a positive outlook for the future."
Application information can be found below and must be submitted by 12 noon Tuesday 19 July 2022.