12 August 2022
| | 3 min read
Get Online Newcastle celebrates 1000th learner
More than 1,000 people have now completed a free essential digital skills course in Newcastle.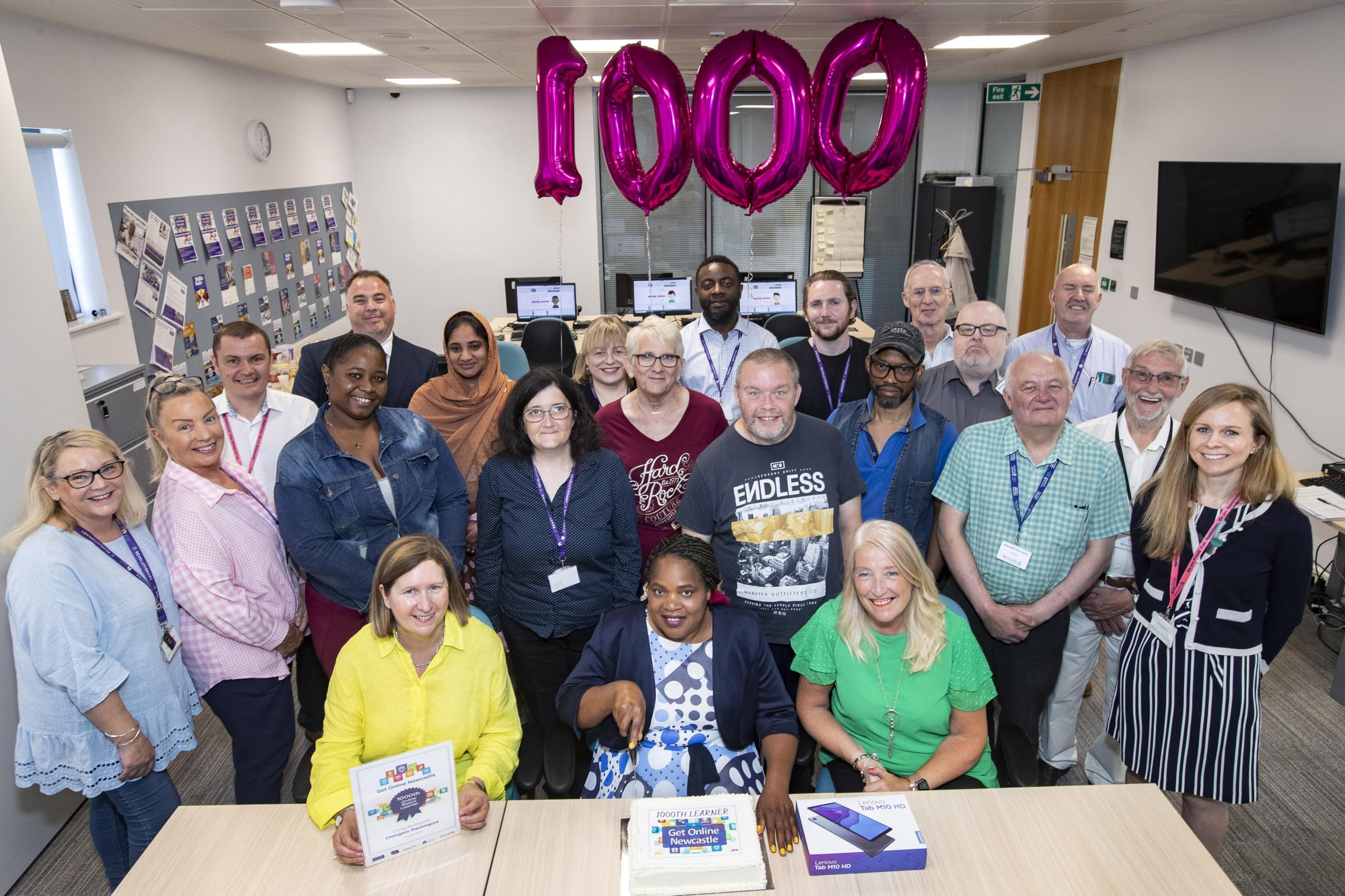 The Online Basics course, delivered by Get Online Newcastle, a partnership programme between Newcastle City Council and Your Homes Newcastle, has reached the milestone after launching in 2015.
YHN tenant Chengeto Machingura, 48, was the 1000th person to successfully complete the course, which sees learners get to grips with using the internet and emails safely, while introducing them to digital services which will benefit them in their daily lives.
She said: "I'm very happy to be the 1000th learner.
"I did the course because I was struggling with certain technologies and everything these days is all online, and I was trying to find the right course.
"Previously, I struggled with things like submitting meter readings to utility companies because I didn't know how to do it online, but now that's something I can do.
"I think everything I've learned will really help me."
Since its launch, volunteers have given more than 5,500 to support learners through the course, which takes place across two two-and-a-half-hour sessions.
Cllr Alex Hay, Newcastle City Council Cabinet Member for a Resilient City, said: "Having the skills to engage with digital services has never been more important, but it can be easy to forget that not everyone has had the opportunities many of us take for granted to acquire these skills.
"We want everybody to have the chance to succeed in life and I'm delighted that so many people in Newcastle have benefited from Get Online Newcastle.
"What people learn here can help with all manner of tasks from applying for jobs, accessing online banking, and much more."
Jen Vinton, group director of housing services at Your Homes Newcastle, said: "It's been absolutely fabulous to recognise these learners and celebrate the milestone with Chengeto.
"It's so great that these learners have learned so much on this course. It's so important we help and support people to develop these skills, even the basics of how to stay safe online, ordering groceries or making a GP appointment.
"It's also brilliant to see the one-to-one sessions being delivered as well as it helps people build their confidence and learn better.
"It's also a chance for people to come together, meet people and make new friends.
"There are lots of positive spins to this course."
Find out more about Get Online Newcastle at www.newcastle.gov.uk/get-online-newcastle