29 November 2021
| | 3 min read
Newcastle teens take to the airwaves in November's Takeover Challenge
Children and young people in Newcastle were able to take over the airwaves as part of a month-long programme aimed at giving young people a more powerful voice.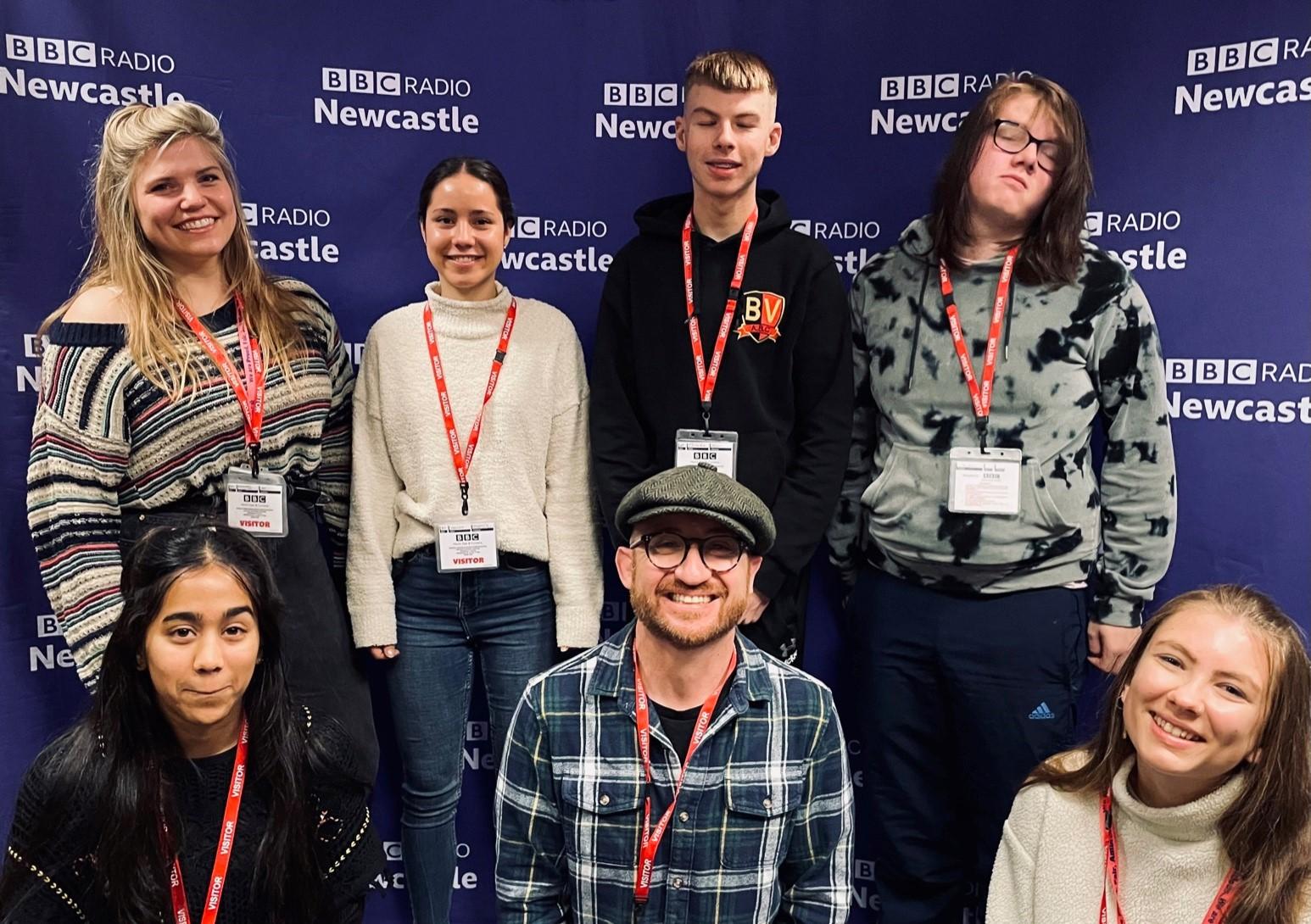 Newcastle City Council worked with a group of eight to 21 year olds throughout November's Takeover Challenge, which aimed to provide young people with new experiences and show that their skills, ideas, and abilities are valued in the city. 
This culminated in Friday's (November 26) takeover of BBC Radio Newcastle's popular Breakfast show, with listeners hearing pre-recorded segments and live broadcasts from young people who told stories of their experiences, the difficulties children face, and their barriers to realising their ambitions. 
An interview with Children and Families Minister Will Quince was also broadcast, with the young people questioning the Member of Parliament about mental wellbeing in schools. 
Cllr Paula Holland, Newcastle City Council cabinet member for Education and Skills, said: "Children and young people are the future of our city, they are the leaders of the next generation, and their views matter enormously. 
"The Takeover Challenge was about introducing them to decision-making processes, allowing them to have a say and influence future policy which will ultimately impact upon them and their peers, while simultaneously demonstrating their existing knowledge and understanding of issues affecting our communities. 
"The young people have proven themselves to be influential role models and their contributions during the Takeover Challenge will help us take an important step on the road of our No Child Left Behind mission, changing the narrative of youth in Newcastle and showing our children as positive assets to society." 
Many of the children and young people involved in the Takeover Challenge have also been serving as members of Newcastle Youth Fund Panel. 
This allowed young people to be involved in the design and delivery of youth provision across Newcastle have a key role in decision making to award the funds that benefits other children and young people like themselves. 
Listen to the Takeover Challenge edition of BBC Radio Newcastle's Breakfast show here.