2 August 2019
| | 1 min read
Helping to celebrate our super Grainger Market
A boutique owner has decided to celebrate all that is great about the Grainger Market as her business turns six.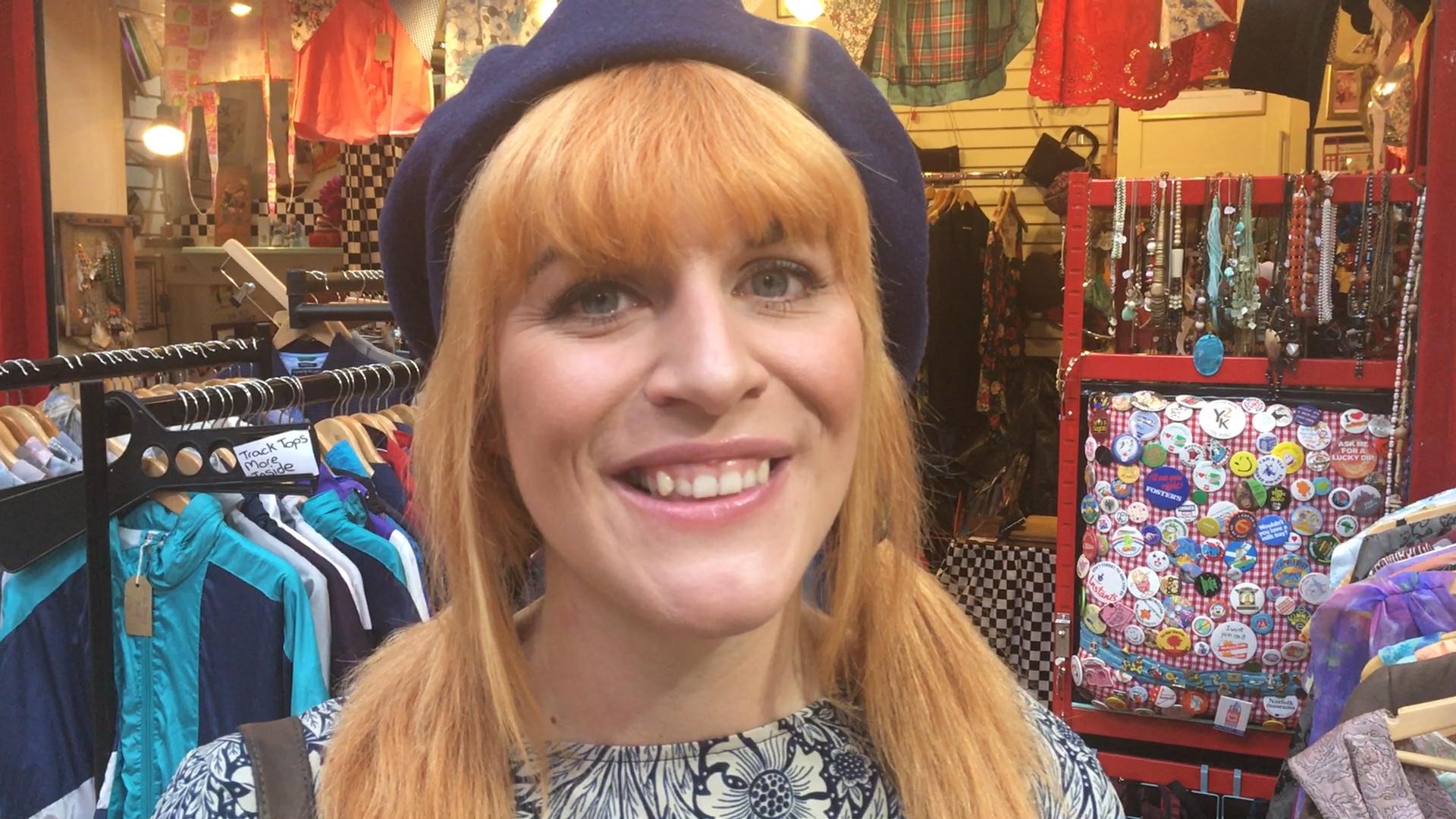 Rachael Johnson, owner of vintage boutique The Yesterday Society, is keen to promote the Grainger Market and everything it offers, as well as supporting other businesses there, so has decided to undertake a daily social media challenge throughout August.
She hopes that by spreading the word on social media more people will get to know about the excellent variety and quality on offer at the market, helping to boost its profile and encourage more people to visit.
Rachael said: "The Grainger Market is fantastic and I'm really proud my business is located here.
"It is an amazing place, so to mark the fact that I have been open for six years I wanted to set myself a challenge to shout about all that is great about it.
"I hope by doing this I will create a real buzz in the market and get customers and businesses involved to share their top tips about the market and support each other."
Rachael Johnson from The Yesterday Society talks about #SuperGraingerMarket
Cllr Ged Bell, Cabinet Member for Employment and Investment added: "I am delighted that Rachael and other businesses are so positive about the Grainger Market and love being part of it.
"It's been at the heart of Newcastle for so many years, and what makes it unique is that now established traders are operating alongside the more contemporary businesses.
"The more people hear about how well small businesses like The Yesterday Society are doing in the Grainger Market and throughout the city, the more others may become inspired to follow their lead and consider starting up on their own.
"If someone starts their own business, they are not only creating a job for themselves but for the others that they will employ in the future."
Work is currently underway on a multi-million-pound refurbishment of the roof in the market's arcade as part of Newcastle City Council's ambitious plans to transform the city centre into the North of England's leading retail district and a significant European destination.
Throughout the work the market remains very much open for business and Rachael's campaign is a great way of getting this messaged across loud and clear.
Why not get involved too and tell everyone what you think is great about the Grainger Market? #SuperGraingerMarket
The Grainger Market is great, so I think it's a good thing to celebrate.
Rachael Johnson
The Yesterday Society