25 November 2021
| | 2 min read
Clean Air Zone – Register now for financial support
This is an old news article. For the latest Clean Air Zone information see our Clean Air Zone page.
Drivers who will be affected by Clean Air Zone charges from next summer are being invited to sign up for details about financial support.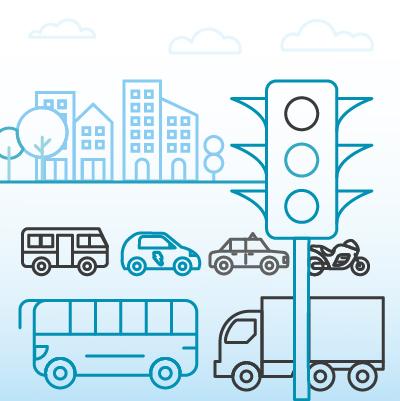 The Clean Air Zone (CAZ), which will cover most of Newcastle city centre from July 2022, will mean charges for taxis, vans, buses, coaches and HGVs that don't meet national emissions requirements. Private cars will not be affected by the CAZ.
Councils in Newcastle and Gateshead are introducing the CAZ in response to a government legal order and are seeking funding of almost £23m from government to support drivers and businesses who will be affected.
Grants will be offered to help people replace or upgrade older vehicles in order to lower their emissions to improve air quality and avoid being charged to drive into the CAZ.
Councils have received some funding for grants but have submitted a new business case requesting more money is made available. 
Final funding will be decided by government but in the meantime councils are inviting people and businesses who will be affected by the CAZ to register now so that information about the grants can be sent directly to them when further details are confirmed.
There will be no CAZ charge for vehicles that meet emissions standards. For taxis and vans, this means Euro 6 diesel, registered after September 2015, and Euro 4 petrol vehicles, registered after 2005. For buses, coaches and HGVs this means Euro VI vehicles registered after 2014.
People can check when their vehicle was first registered at https://www.gov.uk/get-vehicle-information-from-dvla. 
Charges for non-compliant vehicles to drive within the CAZ will be £12.50 a day for vans and taxis and £50 per day for buses, coaches and HGVs.
Those who will face charges can sign up to get further details about the grants at www.breathe-cleanair.com.
Poor air quality is a serious risk to everyone's health, with older people, children and those with long-term health conditions more likely to be affected.
Traffic is one of the main causes of pollution and the CAZ is designed to deter people from using older, more polluting commercial vehicles on our roads. 
This is important for everyone's health and particularly for the drivers of those vehicles themselves. Research has shown that air quality inside a vehicle is worse than it is on the street and those who spend a greater amount of time in traffic are more likely to see their health affected.
Councils are also encouraging car drivers to switch to public transport or more active travel, such as walking, cycling or scooting. New walking and cycling routes, along with ways to reduce traffic in neighbourhood areas, are being developed.
A bus service improvement plan for the North East has also been submitted to government. It aims to ensure the region has continued access to national funding for public transport improvements. This has been produced by Transport North East on behalf of all seven local councils in Tyne and Wear, County Durham and Northumberland.