13 May 2019
| | 2 min read
Final week of air quality consultation
People only have until the end of this week to make their views known on proposals for tackling pollution.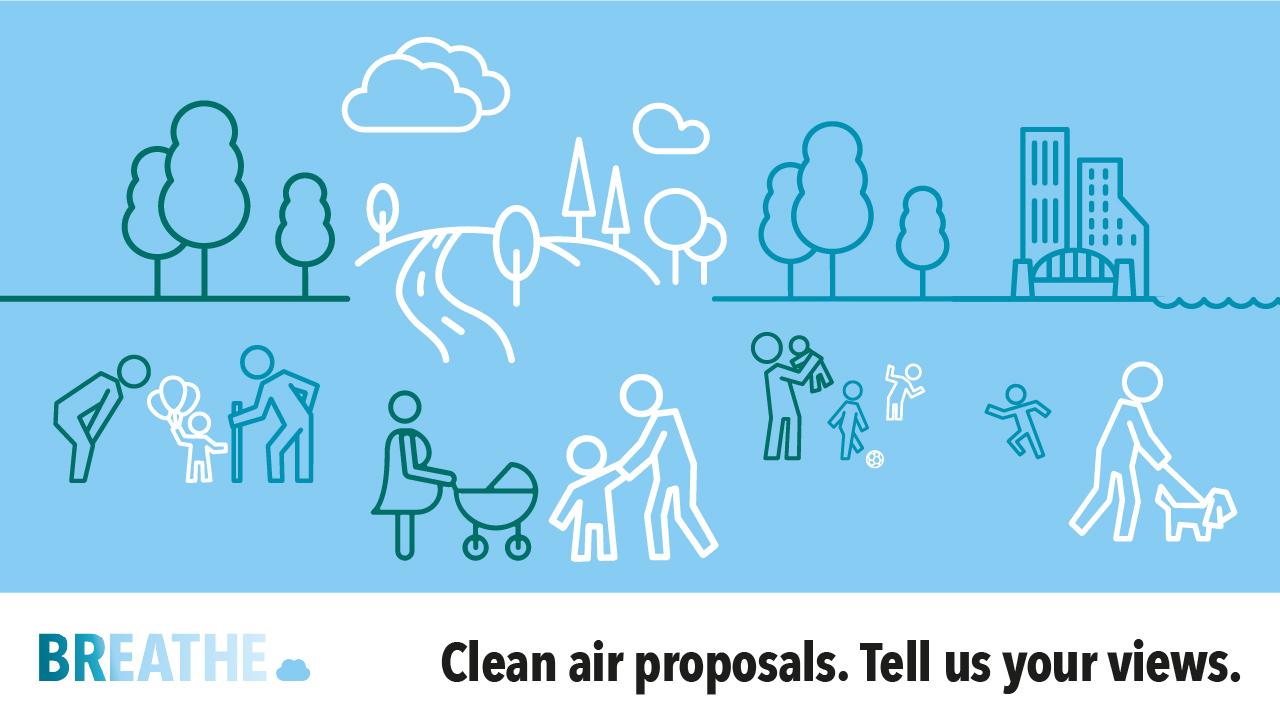 Thousands of people have already taken part in the air quality consultation, which is being led by Newcastle, Gateshead and North Tyneside councils.
Poor air quality is known to be a huge risk to public health, with children, older people and those with existing conditions such as asthma, more likely to suffer.
Road transport is a major cause of pollution and councils across the country – including the three in the North East – have been ordered by government to take urgent action to address it.
Potential charging options for some drivers, financial support for those affected and measures to develop better public transport, walking and cycling facilities are set out as part of the consultation and people are urged to have their say.
And with just days until the consultation closes people are also being reminded of five things they can do to help reduce pollution levels.
1. The biggest way everyone can help to tackle air pollution is to reduce the number of journeys we make by car – particularly if you're travelling on your own. Switching to public transport, walking or cycling when travelling to work or on the school run, even just one day a week, will have a big impact, not only the way the transport network operates but on your health too.
2. Setting up a car sharing arrangement with friends and colleagues is an easy way to reduce the number of cars on the road.
3. Always switch off your engine if you're stuck in stationary traffic or if you're parked up. Leaving your engine running when you're not moving is not only unnecessary it's also harmful to people around you, particularly those inside your car where pollution levels are higher.
4. If you're a business or employer you could set up schemes to support car sharing or incentives for staff to use public transport, walk or cycle to work. Or you could introduce or promote flexible working so that people can travel outside of peak travel times. Not all businesses need people to start work at 9am and it would have a big impact on congestion if people could travel at different times.
5. Take part in the air quality public consultation to have your say and help to determine what measures are introduced to tackle harmful pollution levels in the area. People have until Friday 17 May to take part at www.breathe-cleanair.com