A city of investment and growth
Newcastle offers a great environment for people to work and visit where businesses can thrive. With £1.5b of investment planned for Newcastle, our city will be better than ever.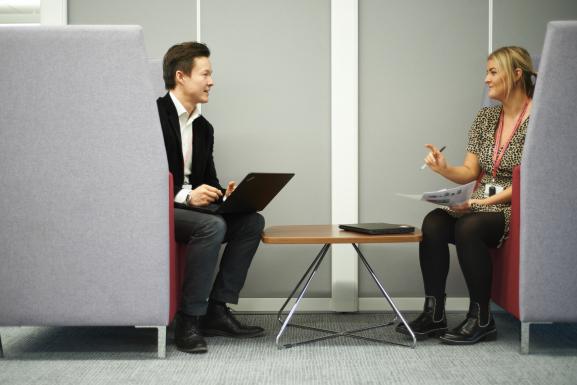 Our Vision
Cllr Ged Bell, Cabinet Member for Employment
Great city, great connections

We believe that public transport is a public good, the sign of a city that is flourishing. And where you get the chance to share a story or two, with a stranger that becomes a friend. And our destination? A transport network that we Geordies can be proud of. A city that makes the right connections.

The beating heart of a brilliant city

And at it's centre Newcastle is as restless as ever in the pursuit of progress. We've got a plan to make our city centre better than ever. New business districts, new jobs, new homes and new connections. We're growing, changing and investing in tomorrow.

Freedom to grow and to prosper

We know that if the growth of our economy has a purpose, it is to ensure that the whole city prospers. From our city leaders, to support services on the ground, we're all about making success happen, faster and better than anywhere else. Why? It's because we know that laurels are not for resting on.
Explore our projects
Funding
We can provide advice and support to businesses who are considering accessing resources from a range of grant funding programmes, particularly European funds via the 2014 – 2020 European Structural Investment Funds and the Local Growth Fund offered by the Local Enterprise Partnership. 
Invest in Newcastle
Voted favourite city in the Guardian and readers' travel awards 2014, Newcastle is the fast growing location for business investment - with strengths in creative & digital, science and healthcare, and Offshore and Marine.
Creative & Digital

Newcastle is emerging as one of the most vibrant creative clusters outside of London. the opportunities are particularly strong in software development, technical support, gaming and creative industries. The creative and digital sector is supported by two outstanding universities with Newcastle University number one in computer sciences.

Science and Healthcare

Internationally renowned for life sciences, healthcare and sustainability, Newcastle is also one of six designated UK Science Cities. Recognised for its strengths in ageing, biomedicine and clinical trials we already have cutting edge facilities at key sites across the city including the Centre for Life, Newcastle University's  Campus for Ageing and Vitality, and Newcastle Helix, one of the country's most ambitious regeneration projects in the heart of the city.

Offshore & Marine

Only one of six centres for Offshore Renewable Engineering (CORE) in England, new investment in the North Sea took expenditure to a record £13.5bn in 2013 and our rich industrial and maritime heritage provides businesses with all the relevant skills needed for the sector today. Enterprise Zone status and a prime location on the banks of the River Tyne gives businesses extensive and unrestricted access to the North Sea via the Port of Tyne.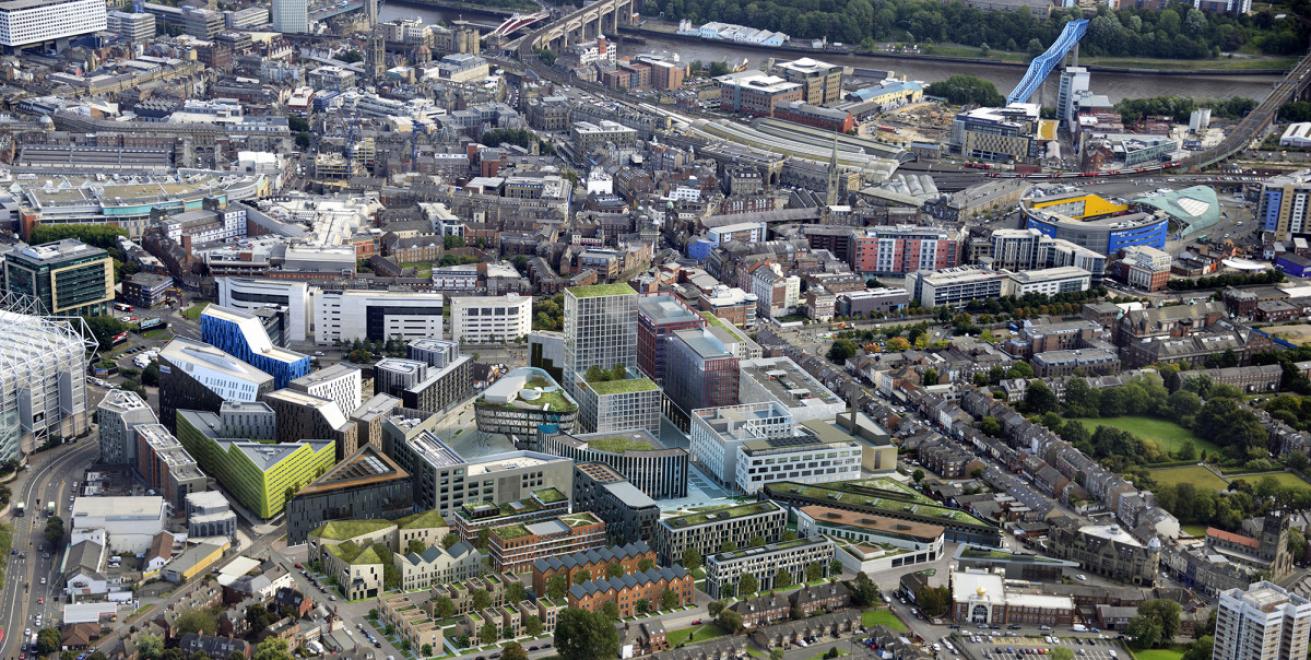 Newcastle Helix
Looking for something else
Building control
The Building Control Service of Newcastle City Council is staffed by a team of experienced, qualified and chartered building control surveyors and structural engineer.
Business
Information for new and existing businesses in the city.