The benefits of getting online…
The benefits of getting online…
The way that we access services has changed significantly and in many of our everyday interactions we are asked, or choose to use, digital means of contact instead of making face to face visits, or using the phone.  Unfortunately due to the COVID-19 pandemic there are now many areas where we no longer have the option - social distancing procedures mean that we are limited as to who we see, when and where, and access to businesses, educational establishments and even our favourite shops and restaurants is limited indefinitely, all of which means there has never been a more important time to get online!
Getting online can be quick and easy and offers many benefits.  By accessing email, the internet and social media on your smartphone, tablet, PC or laptop we can enter a whole new world in the comfort, safety and privacy of our own homes.  Just a few examples are:
Access local Council and Your Homes Newcastle Services as well as many other service providers

Browse favourite stores at your leisure and

have

orders delivered to your home
Catch up with friends and family via

chat

apps, email, text and

video calls

Download your favourite comics, books and magazines

Get involved on social media – Facebook, Instagram, Skype, Twitter, What's App and more - there's something for everyone!

Manage your finances and make cashless payments in a secure environment

Order your regular grocery shopping

or

treat yourself to a takeaway!
Play games - from traditional Scrabble to the latest technology and

new

releases
Research your family history

and get in touch with long lost friends!

Take part in online forums –

have your say,

share and receive advice,

news

and knowledge from

all over the world in an instant

!
..and much, much more.
We want you to be confident, have fun and feel safe when accessing online services. 
If you do have any further queries please email us at information@newcastle.gov.uk. 
Did you know?
Internet use among older age groups has increased substantially over the last five years, but many are still non-users. 4.2 million people aged 65+ have never used the internet. A quarter (26%) of people aged 65 to 74 and around three-fifths (61%) of people aged 75+ do not regularly use the internet.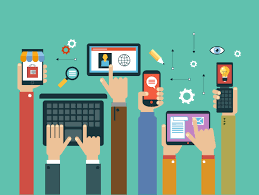 We want you to be confident and safe when accessing online services and while we are unable to do this on a face to face basis