Health and Wellbeing
Health and Wellbeing
We all want to lead happy and contented lives and our health plays a major part in our overall wellbeing. Here at Newcastle Libraries we offer a range of free resources, information and partnerships which aim to help people improve their own health and wellbeing.  
Reading Well Collections
Reading Well is a collection of books which can help you to understand and manage your health and wellbeing. Our collections cover mental health, long term conditions and dementia as well as books aimed at younger people's health and wellbeing.  
Some of the titles are also available to borrow as an eBook or eAudiobook via BorrowBox with your library card number and PIN. If you are not a member of the library you can join online.
Reading well for mental health

Reading Well Shelf Help for young people

Reading Well for children

Reading Well long term conditions

Reading Well dementia
Reading Agency Reading Well
Reading Well: Tackling life's big challenges through the power of reading - every library in England will receive three Reading Well collections for mental health for adults, young people and children. This is part of The Reading Agency's Read, Talk, Share campaign to promote wellbeing through the proven power of reading in response to the COVID-19 pandemic which has been made possible through funding from the Department for Digital, Culture, Media & Sport (DCMS). See the links above for a list of the titles available to borrow.
Newcastle Libraries also have a range of other health books and fiction books which deal with health issues that can be searched for on our library catalogue. 
Playlist for Life
Playlist for Life is a music and dementia charity that advocates the use of personal playlists for people with dementia and those close to them.
Music has the power to bring joy to those living with dementia. The 'Create the Soundtrack of Your Life' booklet helps people living with dementia to identify, with their carers, the songs that matter to them and record the memories they evoke, aiding conversation and engagement.
Newcastle Libraries have signed up to be Help Points to distribute and promote the Playlist for Life's booklet 'Create the Soundtrack of Your Life'. You can pick up a copy from any of our libraries.
Health Resources
NHS health information sites are reliable and informative and can help you with a range of issues such as finding a local GP or dentist, learning more about conditions and improving your health choices.
For expert advice on helping babies and young children when they're poorly.
Mental Wellbeing Support
Talking Helps Newcastle
Talking Helps Newcastle is the NHS talking therapy service for Newcastle residents. They can help you with common issues such as depression, anxiety, stress and anger. For more information, visit Talking Helps Newcastle.
To find more sources of quality health information, check out the NHS website.
Did you know?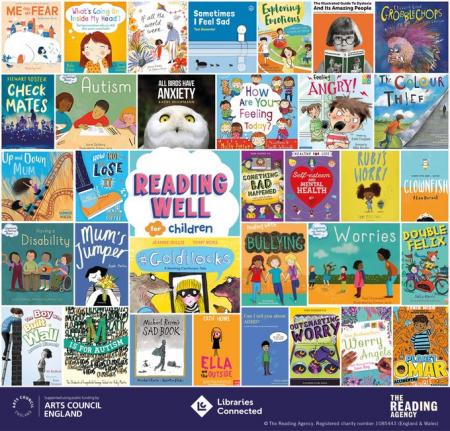 Pages in this area