Bus Stops
Bus Stops
Bus stops are located throughout the city to allow residents and visitors to use public transport to come in and out of the city safely.  They allow people with walking difficulties, people with vision impairments, wheelchair users and people with prams and buggies to safely enter and exit buses.     
There will be a sign in the bus stop to advise the hours of operation. Some bus stops are in operation from 7.00am to 7.00pm and some are in operation 24 hours a day.
A bus stop is marked out in yellow with the wording 'BUS STOP' on the highway along with a sign stating, 'no stopping except buses'.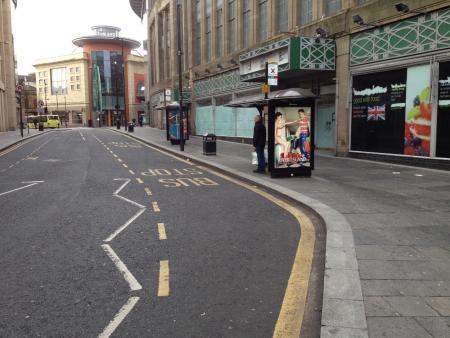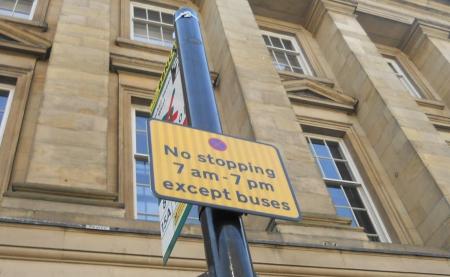 No motor vehicles are permitted to use this bay unless the hours of operation have finished or if an emergency service vehicle is attending an emergency.
Disabled blue badge holders are not allowed to park in a bus stop.
If a motor vehicle is stopped on a bus stop and an Automatic Number Plate Recognition (ANPR) vehicle operated by a Civil Enforcement Officer (CEO) observes a vehicle stopped on a bus stop, a Penalty Charge Notice (PCN) will be issued by post to the keeper of the vehicle.