Motorcycle bays
Motorcycle bays
To assist motorcycle users there are a number of designated motorcycle bays situated throughout the city, both on street and within off street and multi-storey car parks.
The on street bays for motorcycles are marked out with white lines with the words solo m/c only as shown below.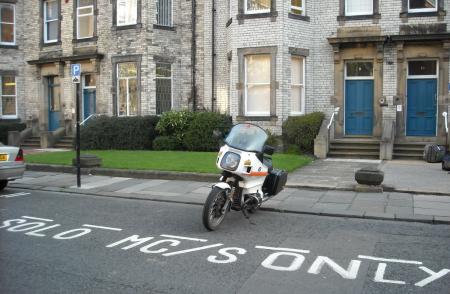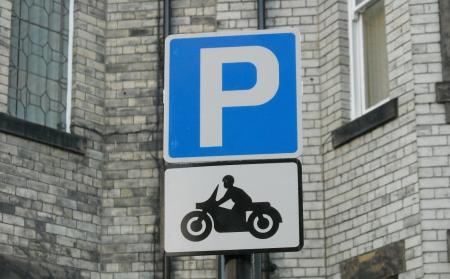 Details of on-street motorcycle parking provision can be found here
The motorcycle bays in off street car parks are marked out with white lines and the words solo m/c in the middle.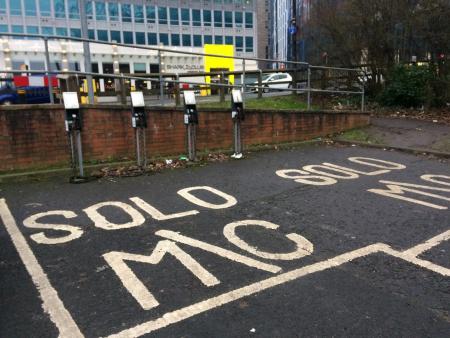 Providing a motorcycle is in a motorcycle bay there would be no charge to park in these bays.
If the motorcycle bays are full and the motorcycle user has to park in a pay and display bay, a pay and display ticket would need to be purchased from the ticket machine and displayed in an excise licence holder or alternatively where the pay by phone service is in operation, a payment could be made by this method. If no payment is made, a Penalty Charge Notice (PCN) would be issued by a Civil Enforcement Officer (CEO).   
In multi storey car parks there are motorcycle stands close to the entrances. The motorcycle user would need a chain and a padlock with them to lock their motorcycle securely into the stand.
If a car or van parks in a bay dedicated for motorcycles only, a PCN would be issued by a CEO.