29 July 2020
| | 5 min read
Arts and culture organisations in Newcastle invited to bid for grants
Newcastle-based arts and culture organisations are now able to bid for grants of up £50,000 for 2021-22.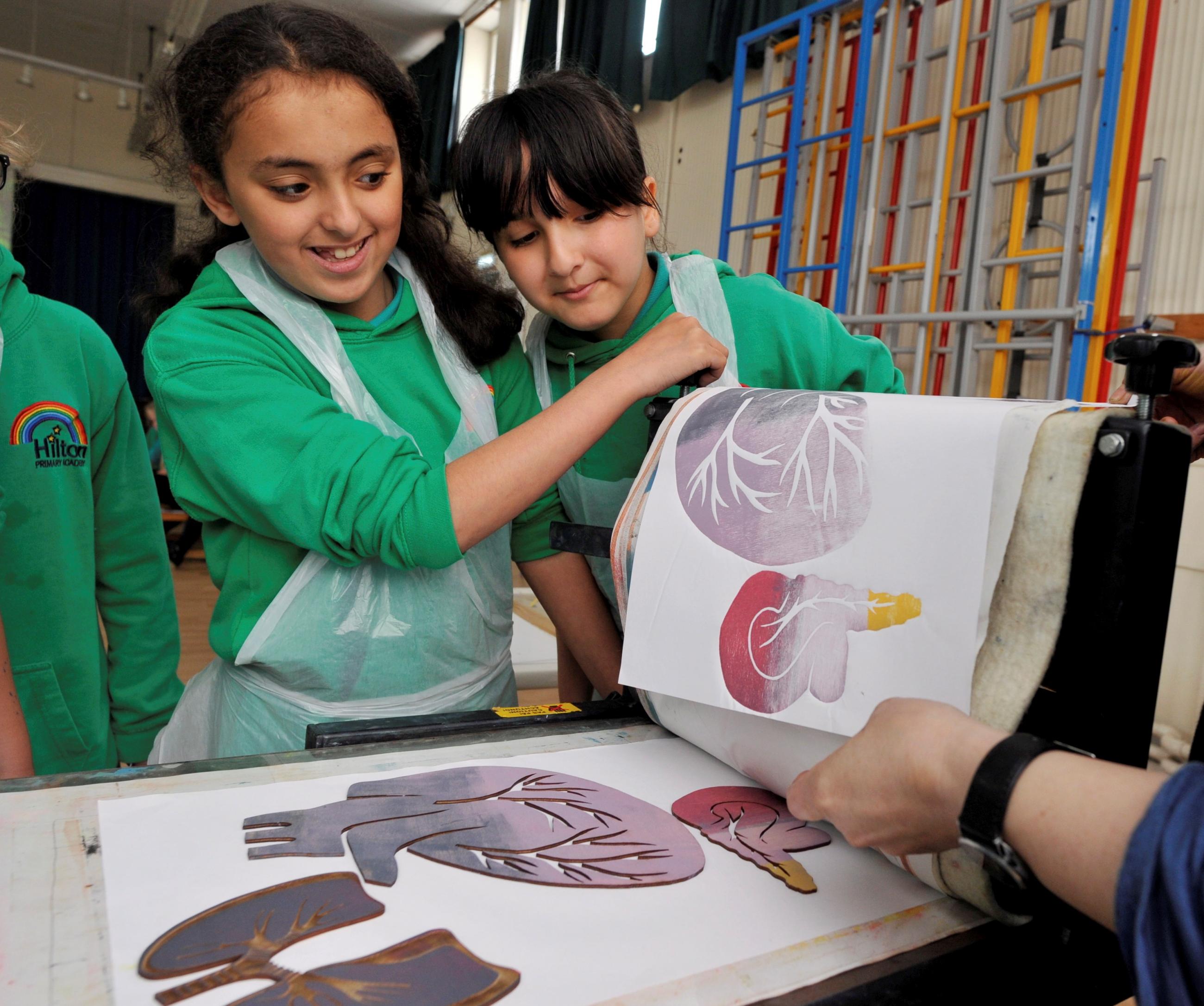 The grants are available from the Newcastle Culture Investment Fund, which has awarded £3.6million to not-for-profit organisations in the sector since its inception in 2015.
Applications are now open until October 1 for grants of one-year stabilising funding for 2021-22.  The fund asks organisations to show how their work connects to the Health and Wellbeing agenda, as well as considering Newcastle City Council's other priorities.
The fund usually provides three-year funding for arts and culture projects in Newcastle and this year should have seen the start of the third round of the fund's three-year cycle. This however has been postponed to next year due to the coronavirus pandemic, with this one-year stabilising funding taking its place.
Cllr Ged Bell, Newcastle City Council cabinet member for Employment and Culture, said: "The coronavirus pandemic has been devastating in many respects, but few sectors have faced the financial hardship endured by arts and culture organisations.
"Venues have been pushed to the brink of collapse, staff have been furloughed in their droves, or have lost their jobs altogether.
"But this is a vital industry, contributing significantly to everything that makes Newcastle a special place to live and work in, and I'm delighted we're able to play our part supporting organisations in the months ahead.
"I would encourage applicants to submit their bids quickly and not to risk missing out on this opportunity to support an integral industry in our city back onto its feet."
Cllr Ged Bell, Newcastle City Council's cabinet member for Employment and Culture, encourages arts and culture organisations to bid for grants from the Newcastle Culture Investment Fund.
Newcastle Culture Investment Fund
Jo Cundall, Senior Advisor for Culture at the Community Foundation Tyne & Wear and Northumberland, said: "The coronavirus pandemic has certainly challenged the sector but it has been amazing to see organisations react, respond and adapt their programmes to continue to connect with their beneficiaries. This money is available to help them with their running costs, as well as to fund specific projects, for the next year.
 "Please check the eligibility criteria and make contact with us before October 1 in order to chat about your organisation and/or project and the sorts of things we will be looking for within the application. We want to hear from as many organisations as possible and are here to help navigate through the process."
Ouseburn-based studio, gallery and printing centre, Northern Print, is one such organisation to have been awarded a Newcastle Culture Investment Fund grant. For Northern Print, it is used to employ another member of staff.
Northern Print Director, Anna Wilkinson, said: "As a small organisation it's really valuable to us as it meant we were able to be more responsive with individuals, groups and events and as a result we were able to make a greater impact.
"It's a very simple application process, it's inclusive for organisations to apply to, and they're very supportive of what you're trying to achieve."
Seven Stories, the national centre for children's books, is another recipient of the grant. Fundraising and Development Manager, Amanda Beckham, said: "The fund supports our active engagement of children, young people, and families. It supports a year-round programme of exhibitions and events at Seven Stories and it underpins lots of our work out and about in the community.
"I think it could be a lifeline for organisations in Newcastle. Everybody is trying to adapt to the recovery phase of the pandemic, and nobody is quite sure how that's going to pan out. A one-year fund that allows you to test how things might work could be really important."
The total amount available is £600,000. Applications will be reviewed and grants recommended by an independent panel appointed by the Community Foundation which includes two Newcastle City Council members. Find out more, including about the eligibility criteria and how to apply, here.
As part of the NCIF funding, a match funding scheme via crowdfunder is also in operation. Arts and culture organisations based in the city can apply for 50% match (up to a total of £5000) for projects that address the health and wellbeing of the city's residents.  During the pandemic, the criteria has been relaxed slightly to allow organisations to also use the fund to support their recovery.  More information can be found here.
Please note that organisations already in receipt of core NCIF funding are not eligible to apply for this.