4 July 2019
| | 2 min read
Commemorative plaque unveiled at former Jesmond Synagogue
A former synagogue in Newcastle has had its place in history secured with the unveiling of a plaque.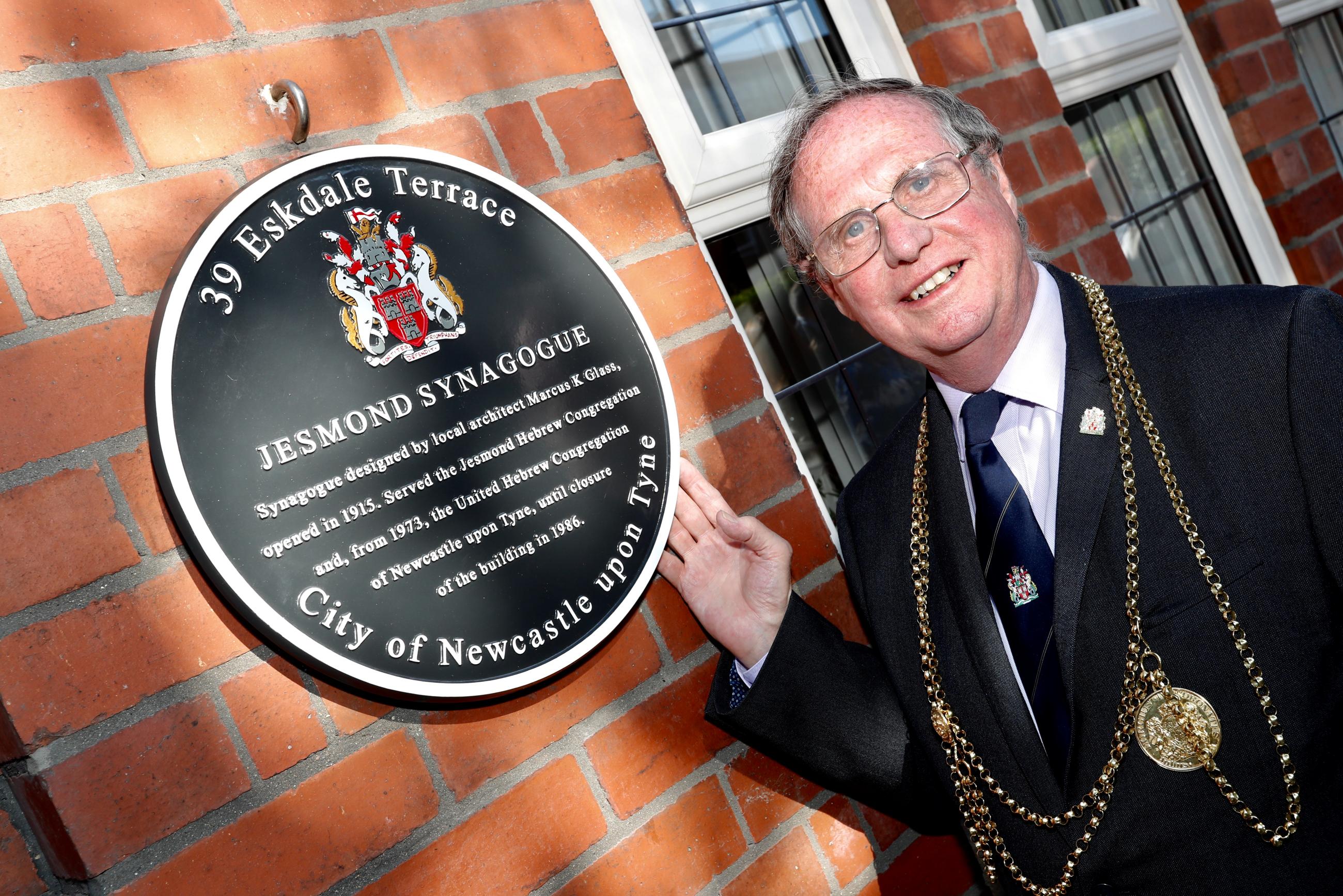 Byzantine House, at Eskdale Terrace, Jesmond, has now been refurbished into flats but the former synagogue's exterior has been retained.
A plaque was unveiled by the Lord Mayor this week to commemorate the history of the building within the Jewish community of Newcastle.
Built in 1915, it ceased operation as a synagogue in 1986. Since then, it was used by Newcastle High School for Girls and has now been converted into residential flats by developers Provenance Developments.
The plaque reads: "Jesmond Synagogue – Synagogue designed by local architect Marcus K Glass, opened in 1915. Served the Jewish Hebrew Congregation and, from 1973, the United Hebrew Congregation of Newcastle upon Tyne, until closure of the building in 1986."
Speaking at the unveiling  the ceremony, which was attended by members of the local Jewish community, South Jesmond ward councillors and developers Provenance Developments, Lord Mayor Cllr David Cook said: "This is a building of huge historic significance. That's not just to the Jewish community of Newcastle but also to the Jewish architectural history of the whole country.
"There's an enormous danger when historic buildings change their use that their heritage is lost but this fantastic building has been retained and I'm delighted we still have it here in Jesmond."
Lord Mayor cllr David Cook joined members of the local Jewish community, ward councillors and Provenance Developments to unveil the plaque 
Commemorative plaque unveiled at former Jesmond Synagogue