26 August 2021
| | 3 min read
Medical pioneer's life to be recognised with commemorative plaque
A Newcastle-born woman who went on to become a prominent surgeon in the early twentieth century is to be recognised with a commemorative plaque.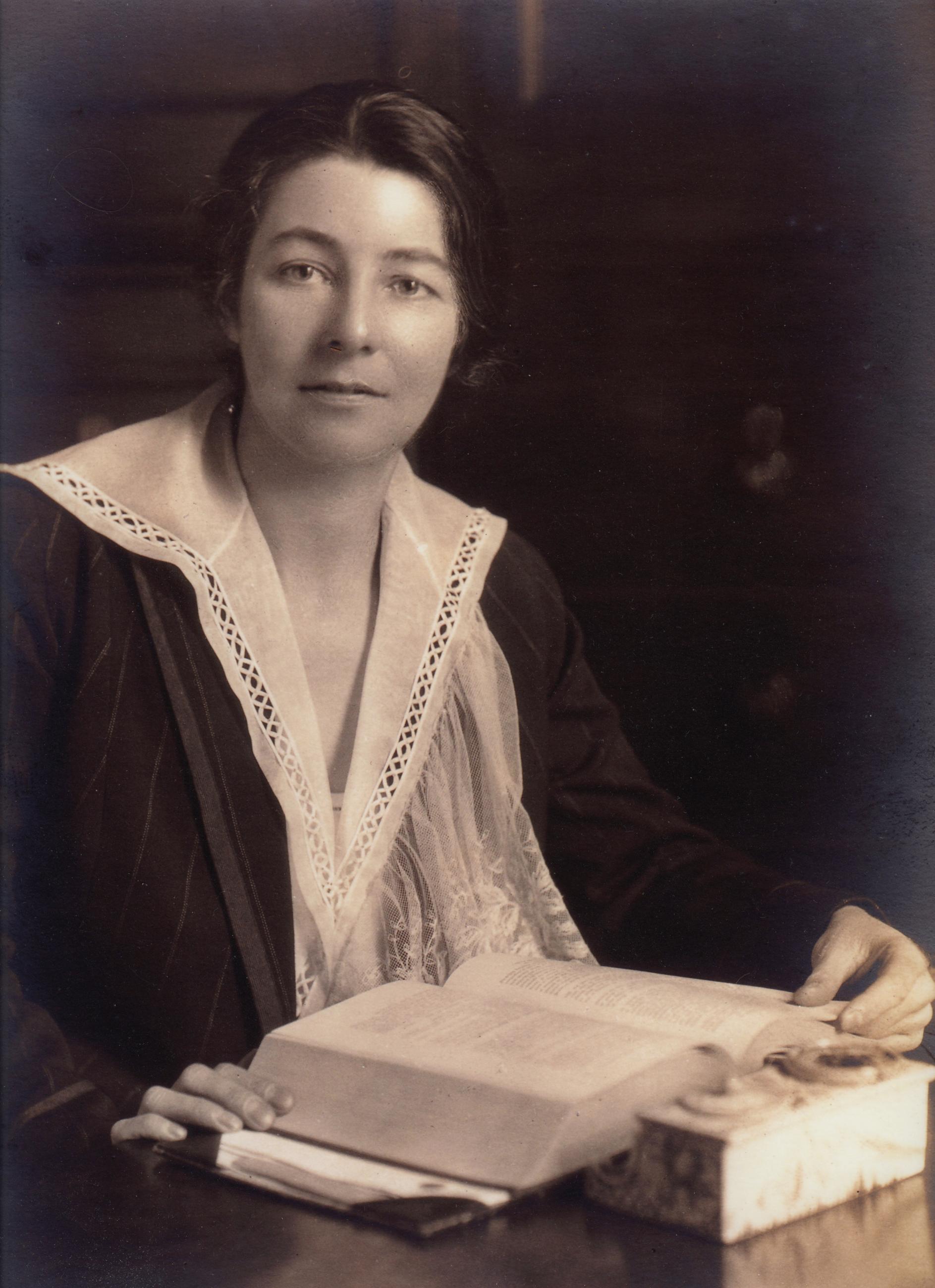 Dr Ruth Nicholson was born at 32 Kenilworth Road, Elswick, on December 2, 1884. Her birthplace still stands today and is currently a Your Homes Newcastle property. 
Ruth attended Newcastle Church High School and in 1904 she enrolled at the city's College of Medicine aged 19. She was the sole female graduate at the end of her course five years later. 
Her career began in Newcastle and then Edinburgh, before missionary work took her to a field hospital in Gaza where she worked until the outbreak of the First World War. 
Despite her experience Ruth was prevented from working in male-dominated British military hospitals, but she rose to prominence at an all-female hospital supported by the French government. 
She joined the unit established by Scottish Women's Hospitals founder Elsie Inglis at Royaumont Abbey, to the north of Paris. From December 1914 to March 1919 she shared the bulk of the major surgical workload and played a pivotal role tending to soldiers injured at the Battle of the Somme. Over one eight-day period, she managed just 16 hours of sleep. 
For her services in treating French soldiers at Royaumont she was awarded the Croix de Guerre and the Medaille d'Honneur des Epidemies by the French Government. 
After the war she began a career in Obstetrics and Gynaecology, becoming a founder member of the Royal College of Obstetrics and Gynaecology in 1929 and a Fellow of the college two years later. She was appointed Clinical Lecturer and Gynaecological Surgeon at the University of Liverpool in 1930 and later she became the first woman president of the North of England Society of Obstetrics and Gynaecology. 
Ruth Nicholson passed away in 1963, aged 79. 
Cllr Habib Rahman, Lord Mayor of Newcastle, said: "Women today play a leading role in medicine, but clearly it hasn't always been that way. 
"Ruth Nicholson paved the way for women to enter a male-dominated field, making a significant impact and saving countless lives during and after the First World War in the process and I'm delighted her achievements will forever be remembered at her place of birth in our city." 
Christine Tomkins, on behalf of Newcastle Soroptimists who nominated Ruth Nicholson to Newcastle City Council's Commemorative Plaque Scheme, said: "Soroptimists International, which this year celebrates its 100th anniversary, is a global women's volunteer movement.   
"Advocating for human rights and gender equality, members work on projects that support women and girls to achieve their individual and collective potential and at Newcastle Soroptimists we are proud to have sponsored this commemorative plaque for Ruth Nicholson. She was a pioneering woman and someone who achieved much to demonstrate gender equality in the field of medicine." 
David Langhorne, Assets and Development Director at YHN, said: "We are so proud that someone as pioneering as Ruth Nicholson once lived in one of the properties we manage and we're pleased that her remarkable work has been commemorated in this way. We know that so many of the people living in homes managed by YHN are making fantastic contributions to our city, whether through their professional endeavours or valuable community work so who knows, we may see someone else honoured in this way in future." 
The plaque commemorating Ruth Nicholson will be unveiled by the Lord Mayor at 32 Kenilworth Road, Elswick, at 11am on Friday August 27.