24 April 2019
| | 1 min read
Newcastle and twin city Nancy reaffirm ties
A French delegation was in the North East on Wednesday (April 10) to celebrate closer ties between Nancy and Newcastle.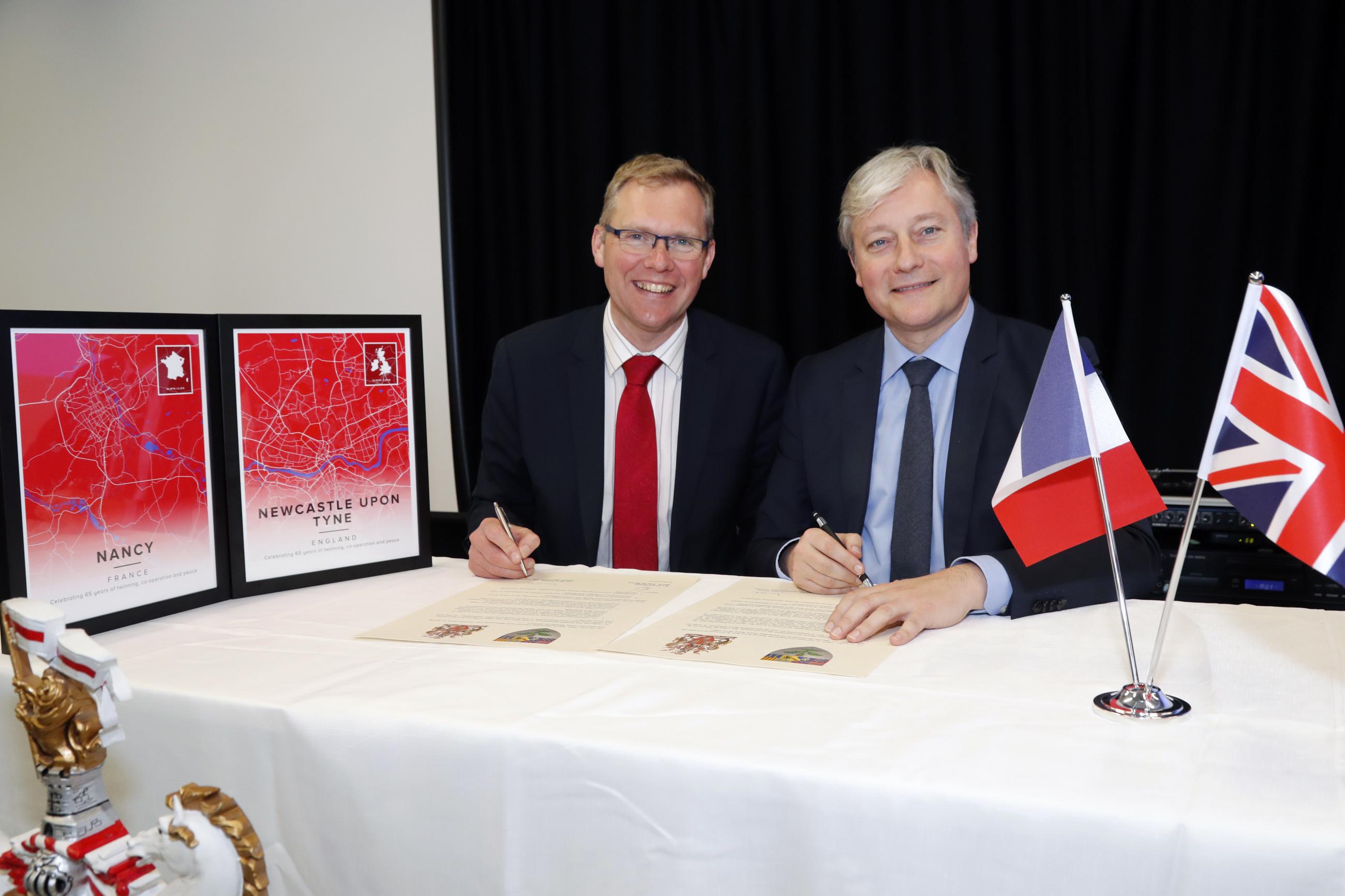 The mayor of Nancy, Laurent Henart, took part in a ceremony reaffirming the twinning agreement that has existed between the French town and Newcastle for 65 years.
Five years ago, the two cities agreed to closer union through a range of things from culture to digital development and exchanges between citizens and universities to nurture peace and prosperity.
In addition, the cities have now agreed to:
Promote civic engagement to collaborate on emerging challenges
Promote shared values of peace, friendship and equality
Council chief executive Pat Ritchie conducted a ceremony to mark the signing of the revamped agreement at The Core, Helix, Newcastle.
It was followed by a panel discussion on international working and exchanges, involving Mr Henart, Cllr Forbes, Jane Robinson, Dean of Engagement and Place, Newcastle University, Clymene Christoforou, Chair of International Newcastle and Emily Cox, Chair of the North East Regional CBI Council.
Newcastle and Nancy twinning reaffirmed