17 January 2023
| | 2 min read
Collaborative project supports children to understand the universe through sound
A pioneering project which brings learning about the universe to life through sound is due to be rolled out nationally following a successful pilot.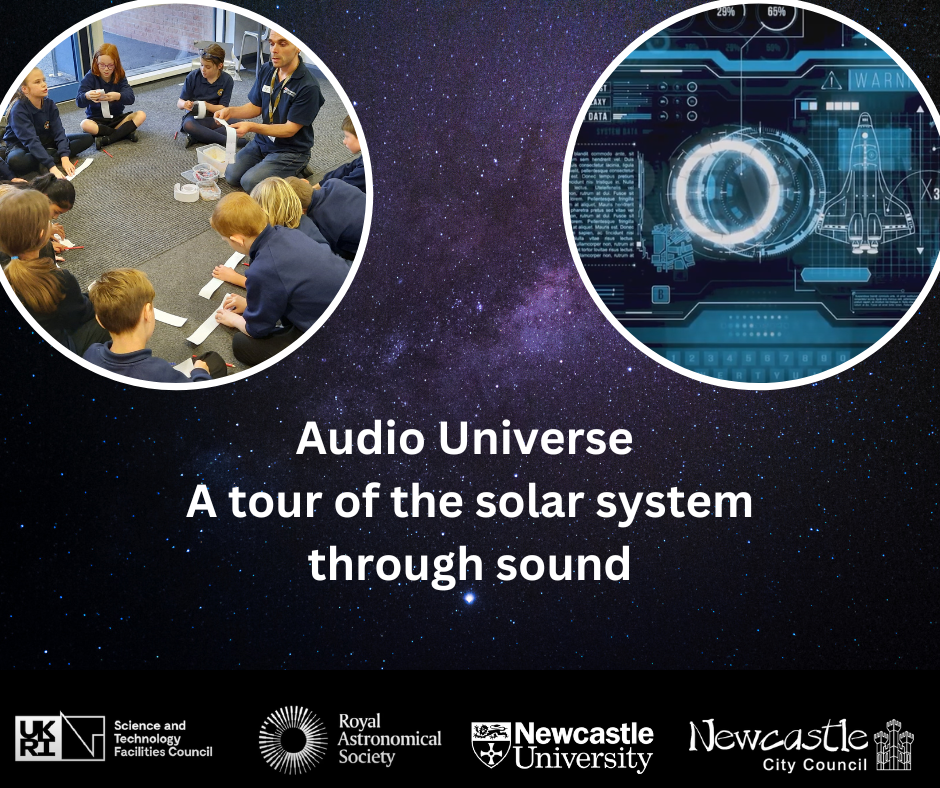 Initially the project was aimed to support children and adults who are blind or partially sighted to 'hear' the universe, however after a successful trial with groups of year 5 and 6 pupils who do not have a visual impairment the fully inclusive scheme is due to be rolled out nationally for a wide range of audiences.
Newcastle City Council's Childrens Vision Team has been working alongside Newcastle University and the University of Portsmouth to expand the sound-based educational astronomy project.
Newcastle University's Dr Chris Harrison is an astronomer and creator and director of Audio Universe. Dr Harrison said: "By developing sound-based approaches to represent astronomy that are useful for children all the way through to professional researchers, we hope that our Audio Universe project enables new ways for everybody to explore the wonders of the Universe, whilst also increasing the representation of the blind community as professional astronomers."
Key to the development of the project was the input from Rachel Lambert, a Qualified Teacher of Children and Young People with Vision Impairment (QTVI), who works with Newcastle Council's Children's Vision Team and Amrit Singh, a blind school pupil who volunteered to give his feedback on the project for several months. Amrit was able to give advice from a user experience perspective to ensure the result was beneficial for the children the project was created to support.
Cllr Sylvia Copley, Cabinet Member for a Growing City, Newcastle City Council said: "This collaborative project has been a great example of making education a fully accessible and inclusive experience for all. Not only has it supported children with a vision impairment it has demonstrated the importance of involving our children in the creation of the resources used to support them."
The sound-based astronomy show, Audio Universe: Tour of the Solar System, can be accessed online and as part of the planetarium programme at The Great North Museum: Hancock. Although originally produced for school children aged 7-14, it is an enjoyable experience for people of all ages.
Find out more: https://www.audiouniverse.org/