15 August 2022
| | 3 min read
A council service has been praised for the high-quality support it gives to learners.
Newcastle City Learning (NCL) have been successfully accredited to the matrix Standard, demonstrating the high-quality Information, Advice and Guidance (IAG) services they provide to a wide range of young people and adults across the city.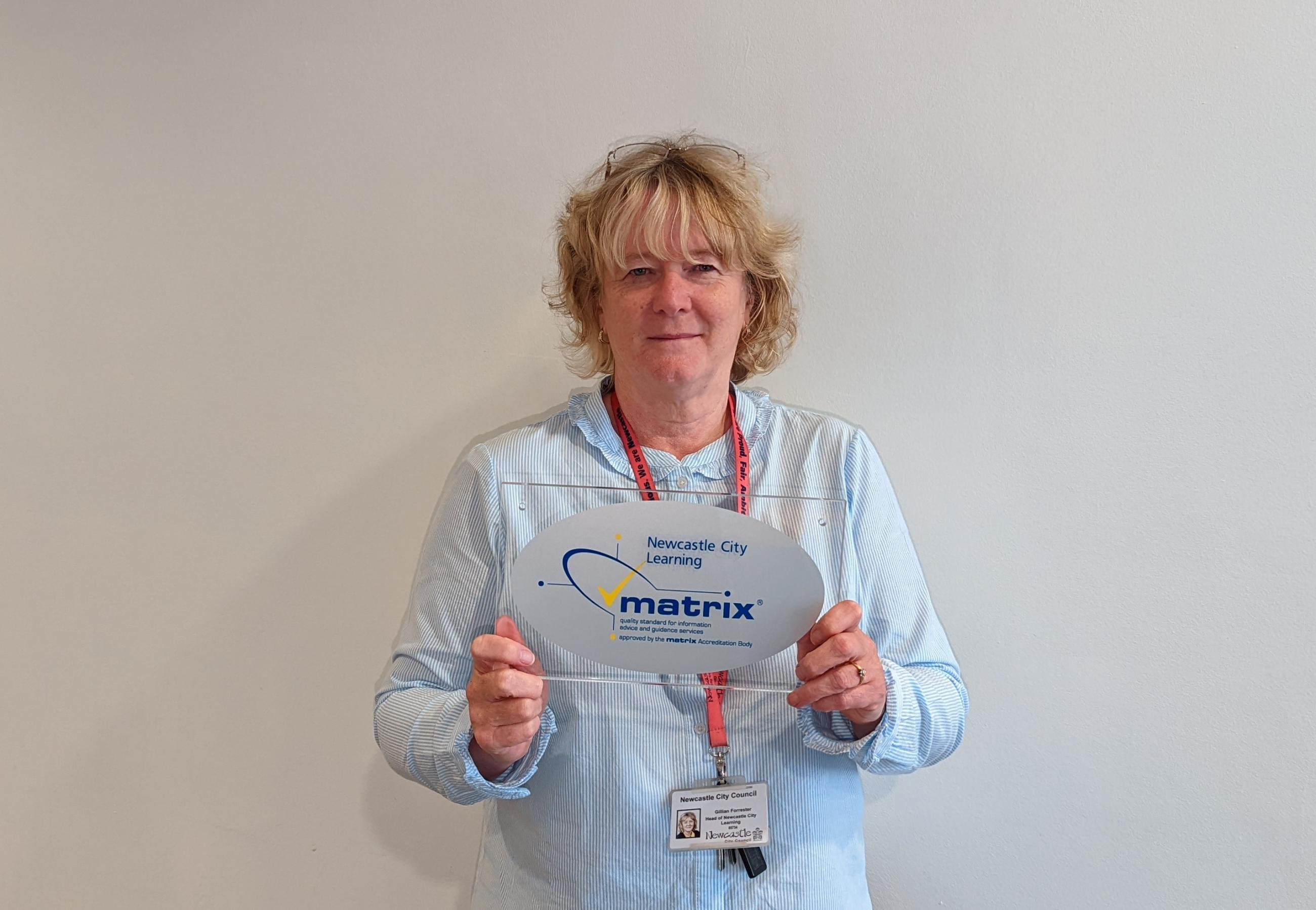 The report stated: "NCL can be confident it is in a very good place to continue to provide a valued and valuable learning service to the people of Newcastle and potentially a wider geographic and demographic area."
It went on to say; "Partners interviewed consistently praised the quality of delivery and the high standard of support for learners and cited the professionalism and enthusiasm of staff and their positive attitude.
Learners value many aspects of NCL's delivery and it is very clear that NCL's role in communities and its commitment to making a difference give it credibility and a 'brand' that learners identify closely with."
The service helps learners to obtain work experience and volunteering opportunities as well as have support for higher education applications and further courses. ESOL learners are also referred to specialist IAG provision and partner, Jet North.
Learning opportunities are delivered at two main sites: Westgate College and The Heaton Centre. There is also provision based in smaller venues throughout the city.
The matrix Standard is the international quality standard for organisations that deliver information, advice and/or guidance (IAG), either as their sole purpose or as part of their service offer.
Roger Chapman, Head of the matrix Service for The Growth Company said:
"This is a fantastic achievement for Newcastle City Learning and I would like to congratulate the team on their success. We believe that at the heart of high-quality advice and support services are strong leadership, excellent service, and a focus on continuous improvement, all underpinned by effective use of the resources available. The matrix Standard is designed to benchmark organisations against best practice in these areas. With their accreditation success, Newcastle City Learning is working to provide the best possible support to their clients."
Commenting on the award, Cllr Alex Hay, Cabinet Member for a Resilient City, Newcastle City Council said: "I'm delighted that Newcastle City Learning has been recognised in this way. The report highlights the team and all the great work they've done to support adult learners in Newcastle. I'm proud of this service and I'm confident it will continue to deliver for residents."
Cllr Sylvia Copley, Cabinet Member for a Growing City, Newcastle City Council added: "
I would like to congratulate the team for achieving this award. It demonstrates how we are supporting our young people with excellent services and opportunities to give them the best start in life and confidence in their future."
For more information about the matrix Standard please visit www.matrixStandard.com.
For more information about Newcastle City Learning and the support available visit: Welcome to Newcastle City Learning | newcastlecitylearning