16 January 2023
| | 2 min read
Places on offer for a unique career and development event
With over 90 exhibitors and 30 speakers, parents, carers and sixth form students are being urged to attend a unique event to find out more about the fantastic opportunities in the city.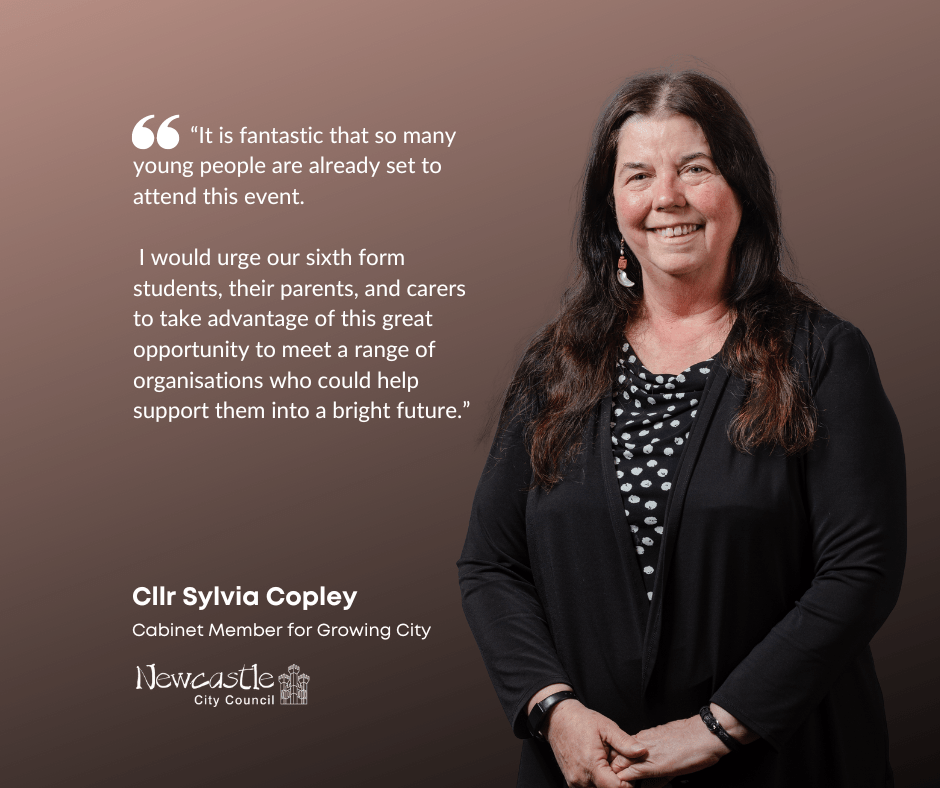 The My future; My choice event is the first event of its kind to be organised by Newcastle City Council, supported by The Newcastle United Foundation, Newcastle College, and partners from across the city.
Sixth form students and their parents or carers are encouraged to attend the evening sessions, which run from 3.30pm – 6.30pm, giving all young people the equal opportunity to access employers, training providers and support organisations.
The event will also have a dedicated zone for young people with Special Educational Needs and Disabilities (SEND). A host of organisation are attending and offering practical and interactive activities and presentations to advise and support young people and their families when preparing for adulthood.
Places are available on a first come first served basis and need to be booked in advance: My future; My choice booking
Over 4000 Year 9 and Year 11 pupils are due to attend the My future; My choice event this February with their schools.  
The event is an opportunity city's young people to meet with a variety of employers and education providers to understand the opportunities available and give them greater understanding of the wider skills and experiences needed for employment.
Cllr Sylvia Copley, Cabinet Member, a Growing City, Newcastle City Council said: "It is fantastic that so many young people are already set to attend this event. I would urge our sixth form students, their parents, and carers to take advantage of this great opportunity to meet a range of organisations who could help support them into a bright future."
This event is another example of council's commitment to the Evry plan. This plan unites more than 20 partners from health, education, business, cultural and charitable sectors to formulate an ambitious city-wide collective mission to support young people to have the best possible future.
Funding for the event has been provided by Newcastle City Council along with partners and other sponsors including Olympian Homes, Nexus and  NHBC.