18 August 2022
| | 1 min read
Students across the city receive their exam results
Students across Newcastle are receiving their exam results today (Thursday 18 August). Due to the impact of the Covid-19 pandemic, this is the first time these students have sat exams since their SATs when they were only 11.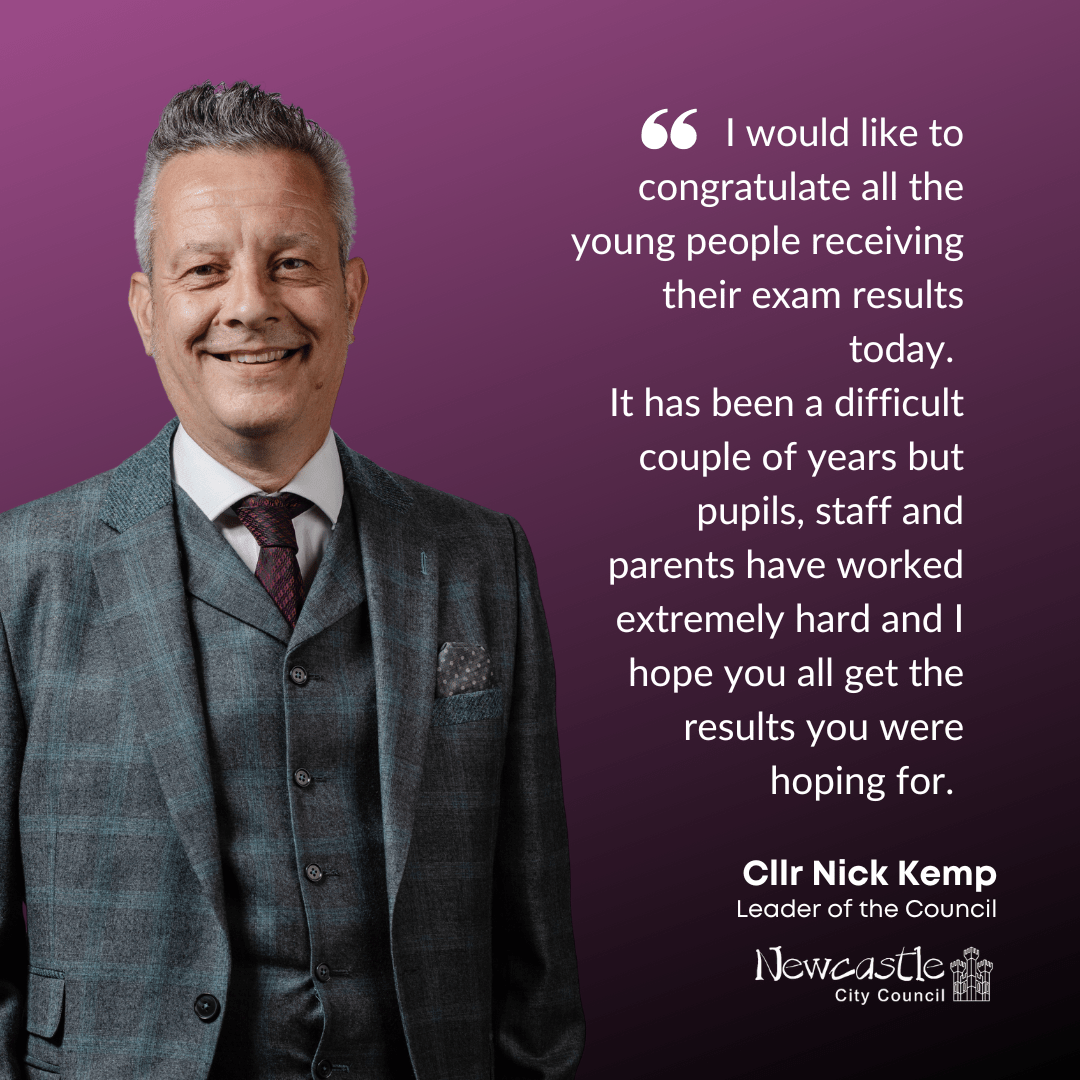 Nick Kemp, Leader, Newcastle City Council said: "I would like to congratulate all the young people receiving their exam results today. It has been a difficult couple of years but pupils, staff and parents have worked extremely hard and I hope you all get the results you were hoping for.
For those that are still unsure about their next steps you can seek support from the Careers Team and other services at the Skills Hub in the Central Library, Monday – Friday 10am-5pm or by ringing 0191 2771944."
Cllr Sylvia Copley Cabinet Member for a Growing City, Newcastle City Council added: "Our students have had a tough few years, with a lot of disruption to their education, having not sat a formal exam for almost five years. I would like to congratulate them on ​their results and acknowledge their hard work ​as well as the resilience they have shown over the last few years. ​Every student can be proud of what they have achieved, and I hope these results set them on a path to a positive future.
The effect of the pandemic put added pressure on parents and carers, and I would like to thank them all for the support they have provided to students during this time. I would also like to thank our ​teachers and school staff across the city, who have supported these students through the uncertainties of the last two years.
I'm sure many of our students will be excited to be confirming plans for either University, apprenticeships or entering work this week and I would like to wish them all the very best in their next chapter.
Some students may be unsure which route to take next, but we have excellent support and advice services which can guide them to the best opportunities available across the city."