Tyne Bridge Publishing
Tyne Bridge Publishing

Welcome to Tyne Bridge Publishing. We are based at Newcastle Libraries and publish books on the history of Newcastle upon Tyne and the surrounding region. Whatever your interest, from shipbuilding to suburbs or from the bridges on the Tyne to haunted houses, you're sure to find something you'll enjoy.
Visit our website to buy books online
Recent Titles:
Speaking As We Find  by Caroline Barker Bennett | Released Nov 1, 2023 | Paperback | £10 
This book takes us back to the beginning of the 1980s against the background of the impending miners' strike and the strained relationship between the unions and the Thatcher government. Caroline Barker Bennett recorded the experiences of twenty women industrial workers on Tyneside. The eldest of these women started work in 1934 and the youngest in 1981. These interviews are documented here and give a unique insight into the lives of working women at the time.
Working as an industrial chaplain, Caroline got to know the women through visiting George Angus, an engineering company in Wallsend, and Louise Argyle, a women's clothing co-operative, in Hebburn. These fascinating oral accounts document the changing conditions, struggles and everyday experiences of working in many different factories, shops and offices and are a valuable contribution to an important part of the region's social history that is often overlooked.
High Heaton, Cochrane Park, Benton - How we used to live by Alan Morgan  | Released August,  2023 | Paperback | £12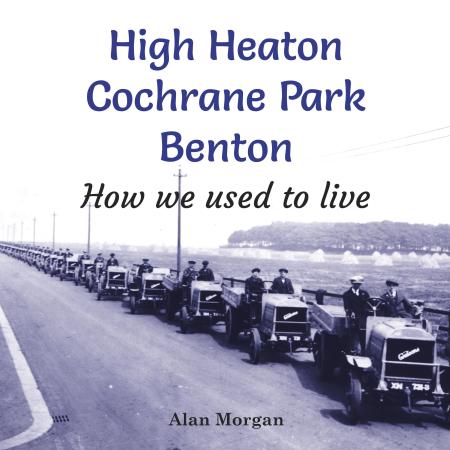 Alan Morgan has lived in High Heaton for nearly 90 years and witnessed most of its growth from farmers' fields and the residue of industrialisation to the pleasant and popular residential suburb it is today. Paddy Freeman's Park, with easy access to Jesmond Dene, and the adjacent world-renowned Freeman Hospital are just two of the familiar landmarks celebrated in this book.
Nearby, Cochrane Park developed into another sought-after residential estate following the demolition of two 18th century mansions in extensive grounds. At Benton, this much older village, pockets of smaller residential estates have appeared alongside earlier listed buildings now adapted for modern use.
This book is liberally illustrated with photographs, maps and aerial views to help the reader discover the scale of development in this area and appreciate the many historic features that remain.
The North East Coast by Ken Smith | Released Feb 9,  2023 | Paperback | Was £10  - NOW £7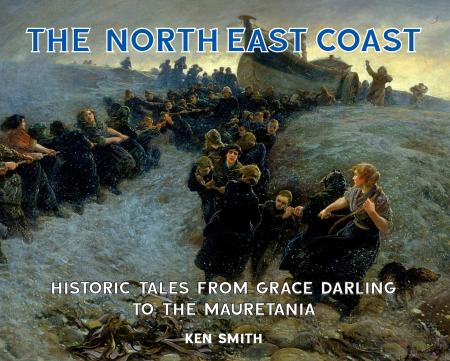 The North East Coast presents a selection of true-life accounts from the region's fascinating maritime and seafaring history. Including some of the best stories from his previous books, Newcastle author Ken Smith throws the spotlight on such exciting episodes as Grace Darling and the rescue of survivors from the Forfarshire, the birth of the first purpose-built lifeboat and the career of the illustrious Tyne-built liner Mauretania.
Covid in Newcastle - A Photographic Record by Tom Warburton | Released Sept 22,  2022 | Hardback | Was £25 - NOW £20 
On 31st January 2020, Newcastle Hospitals became the first hospital in the UK to receive patients suffering from a new illness - Covid-19. At the time Tom Warburton was a senior director at Newcastle City Council and was directly involved in organising many of the city's responses to the Covid pandemic. As a keen amateur photographer, he knew he would be in a unique position to try and make a photographic record of the pandemic's effect on Newcastle and its people during one of the most difficult periods in recent history. Over the next two years, and with controlled access to some of the most sensitive and strategic areas of the battle against the virus, Tom recorded both the sadness and desperation as well as the achievements and sacrifices of those in the frontline fight against the pandemic. Tom's photographs will serve as an important historical reminder of one of the most significant and strange times in Newcastle's history and as a fitting tribute to those who took risks to help others and provide life-saving services. A proportion of the book's sales revenue will go to Newcastle Hospitals Charity and West End Food Bank.
John Grundy's History of Northumberland | Released June 6,  2022 | Hardback | Was £30 - NOW £20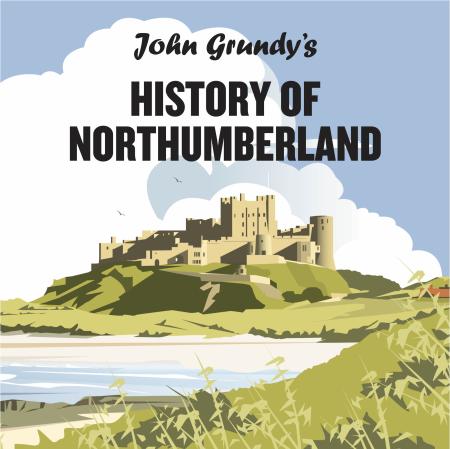 In this follow up to the author's hugely popular History of Newcastle, John Grundy turns his attention to the vast and beguiling history of Northumberland. Drawing on his experience as a Listed Buildings Man, John traces the county's turbulent history with particular focus on the castles, mansions, houses and streets where people lived their lives and fought for survival. Whether it be civil wars, invading armies, plague or poverty, the people of Northumberland have toughed it out throughout the centuries against all kind of challenges.  
However, one thing that has remained constant is the wild beauty of the place.  John's journey to get to the heart of what it means to experience Northumberland has taken decades and, in this book, he wants to share with you a very personal take on why the county means so much to him.  
The River Coquet - A Personal Portrait of the Birds, Wildlife and History | Released Nov, 2021 | Paperback | £9.99 | SOLD OUT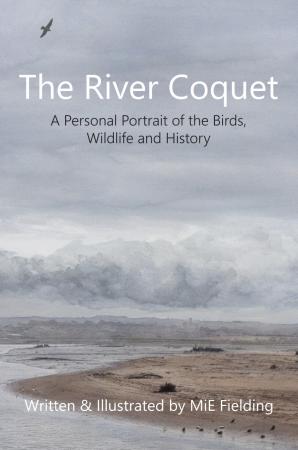 MiE (Mike Fielding) has brought his passion and expertise for birdwatching to this visual journey along one of the country's most beautiful waterways. The majesty of the landscape and its wildlife is captured by the author's own distinctive and evocative artwork. Birdwatching, history and art are combined wonderfully to give the reader a very personal vision of The River Coquet.
The Blacketts | Released Dec 7, 2022 | Paperback | Was £14.99 - NOW £12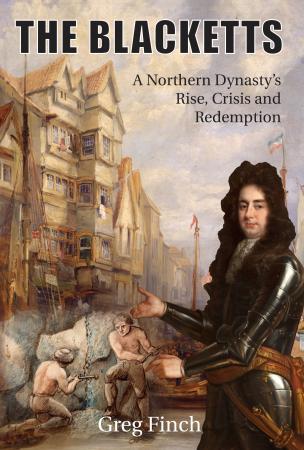 The Blacketts have cast long shadows over the region's history as Newcastle merchants, miners, the builders of Wallington Hall and political figures in the 1600s and 1700s. Yet historians over the years have previously found it hard to get out from those shadows and to see more than the silhouettes of myth. Greg Finch's flowing account of the first three Sir William Blacketts, based on extensive new research, now dispels those myths. He reveals a vivid story of a dramatic rise from modest origins, the opening up of the regional lead industry, the creation and operation of a huge business and the crises that followed during a turbulent century of conflict and progress.
The Brasilia of the North  - Sixty Years of Regeneration | Released 1st Sept, 2021 | Paperback | £7.99 | SOLD OUT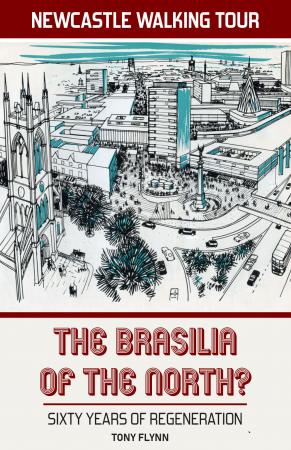 Experienced City Guide Tony Flynn has produced this indispensable companion to his tour around Newcastle upon Tyne and the Quayside. Asking the question, did the city become the 'Brasilia of the North' after it embarked on a series of major regeneration projects from the 1960s onwards. The reader is allowed to make their own mind up, using this book as a helpful guide around the significant landmarks in the history of the city's regeneration. From the Civic Centre to the Sage Gateshead, the book compliments an enjoyable walk through some the major features of what has become one of the UK's top tourist destinations.
Geordie Newcastle - How we used to live | Released 1st June, 2021 | Hardback | £12.99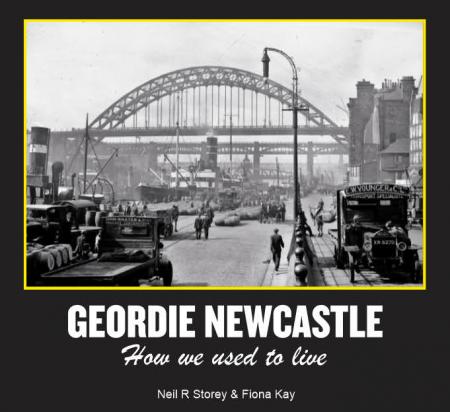 'Geordie Newcastle' is a unique collection of evocative photographs from a golden age in Newcastle's past. This book is the result of hours of research in Newcastle City Library's archive to restore photographs from the original glass plates, which hadn't been touched for decades. From the end of the 19th century to the 1950s, the pictures chosen offer us a glimpse into a world that many of us will remember with fondness and that helped shape what it means to be a Geordie today. 
Ed Waugh - Geordie Plays | Released 1st June, 2021 | Paperback | £8.99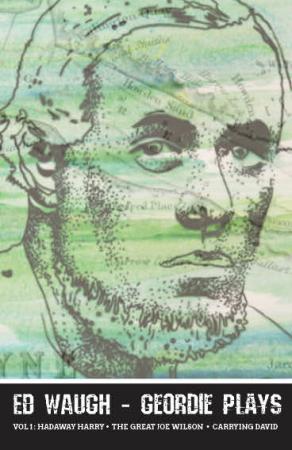 Harry Clasper, Joe Wilson and Glenn McCrory; three Tyneside heroes, each with a  magnificent tale to tell.
It's important we are still talking about these icons who have added so much to our culture. And in his Geordie Plays, Ed Waugh brings to the stage the essence of what it means to battle against all odds to make an impact, in what is often a brutal and unforgiving world.  
The plays also reveal so much about how important regional heritage is and how the North East has a
unique cultural identity that makes its people proud 
John Falconar Slater - The North East's Weatherproof Artist | Released 1st Aug, 2021 | Paperback | £5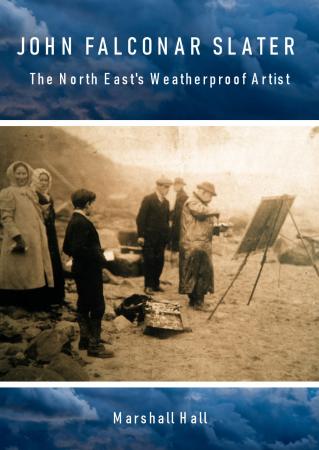 The first biography of one of the North East's best-known artists of the past has been published in Newcastle by the City Library's Tyne Bridge Publishing. Written by well-known local art historian and author Marshall Hall, and titled John Falconar Slater – The North East's Weatherproof Artist, it tells of how the Newcastle-born artist acquired his nickname by wearing his weatherproof oilskins to paint the local coastline in the wildest of climatic conditions.
The Closest Thing to Heaven | Released 1st Dec, 2020 | £7.99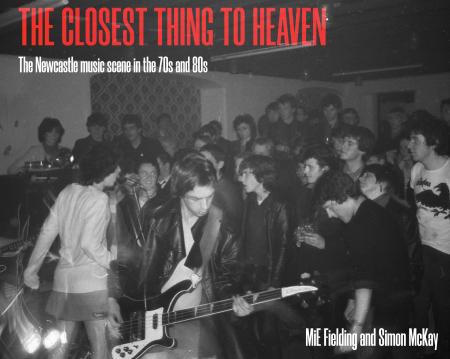 The Closest Thing to Heaven is a unique photographic record of the Newcastle music scene in the 1970s and 80s. Featuring a mixture of professional and amateur photos capturing the energy and DIY ethos of the bands and artists that played to the city's loyal crowds. Despite the many social upheavals and economic recession in Britain during this period, there were still people keen to go out any night of the week. The atmosphere of this scene is captured by many of the shots taken from within the crowd of local bands such as Prefab Sprout. The Kane Gang and Arthur 2 Stroke.  As well the music, this book features some of the important venues, labels, art and people that were major part of Newcastle's music culture at this time. Covering various genres including post punk and electronic music, as well as more tradition rock, this photo book will bring back memories of a carefree youth that for some was 'The Closest Thing to Heaven'.  
Historic Tales from Newcastle | Released 1st Dec, 2020 | £8.99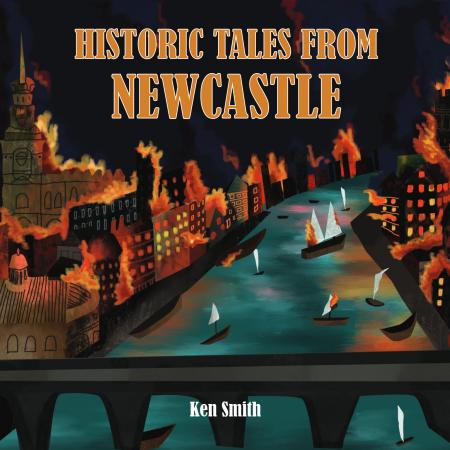 Newcastle's colourful and sometimes dramatic history is brought to life in this series of tales spanning several hundred years. Including some of the most fascinating accounts of true stories from the city's stirring past. From the Great Fire of 1854 to explosions on the Town Moor, this book covers the major events that helped shape the city. Featuring some of it most influential figures like Lord Armstrong and George Stephenson, as well some much-loved landmarks like the Newcastle Keep and City Walls, Historical Tales from Newcastle is a must-read for those wanting a starting point into the history of the city.
Newcastle and Tyneside in the Second World War: The People's Story | Hardback | £11.99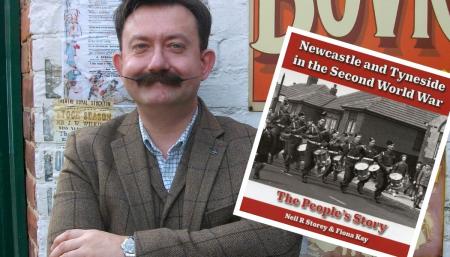 This new book by military historian and broadcaster Neil Storey casts light on the role ordinary people played during World War Two. It looks at how the people of Tyneside pulled together to help the region survive and fight back against the German forces. The book also uncovers some of the more unusual aspects of wartime experiences, including encounters with spies and secret guerrilla warfare.
The People's Story is told through contemporary reports, many previously unpublished first hand accounts, rare photographs and memorabilia that combine to present a unique and moving account of our region and the experiences of local people on the home front and on active service.
Full of illustrations and inspiring stories, this book is an indispensable guide to life during wartime and a tale of survival and resistance in the most dangerous of times.   
Angels of the North: Notable Women of the North East | Baroness Joyce Quin & Moira Kilkenny | Hardback | £12.99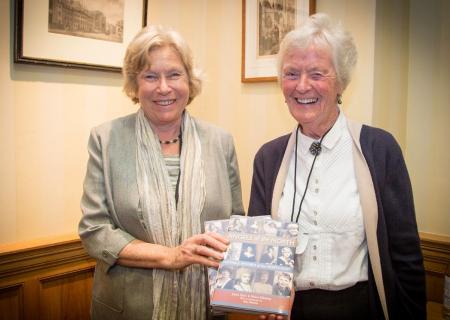 2018 marked the centenary of the year when (some) women in Britain were allowed to vote for the first time. It is also the year of the  'Great Exhibition of the North' when we are reflecting on the North's past successes, drawing on these for future inspiration and aiming to encourage the aspirations of our young people, girls and boys.
Angels of the North highlights forty women who are either from the North-East - or have strong connections to it. Some of these women are household names whereas others have significant achievements to their credit but are in danger of being forgotten. All of them are women to be proud of.
The forty women cover many fields – the arts, politics, science, women's rights, business and sheer heroism. The book focuses on the successes, achievements and ambitions of these women, noting collaborations, friendships and common goals. It also underlines that north east women were the pioneers in many of these fields.
The first 'feminist literature' was written by a north-east woman, one of our women caused the first national 'media frenzy', we had the first female cabinet minister and the first national beauty queen. Many of the women featured fought for women's rights and were suffragettes – it's important to record the role northern women played in that struggle, perhaps providing more energy, passion and sheer determination than other regions.
Northerners may not be given to self-promotion and are not given to boasting, also in a Britain dominated by London-based media the North's achievements and accomplishments often seem to get overlooked. This book is a timely reminder and a celebration of some of our country's most remarkable and truly inspiring women.
Namedropper! an unorthodox autobiography told through five decades on the music and entertainment business | Chris Phipps | £10.99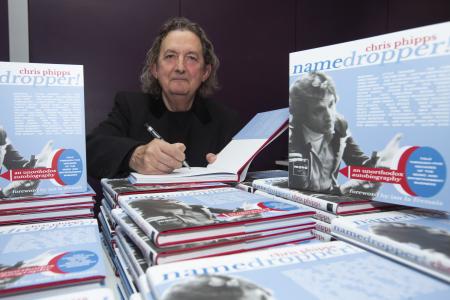 Written from the perspective of an insider's extraordinary working encounters and packed with never seen before pictures, this compelling and entertaining compendium of astonishing (and often hilarious) anecdotes, is a must-read for anyone who appreciates the sounds and sights of the 70s, 80s and 90s. Fascinating encounters and working relationships with over fifty global super-stars  - from Madonna to Miles Davis, David Bowie, Little Richard, Ozzy Osbourne, Bryan Ferry, Malcolm McLaren, Sting, Elton John, Jane Fonda and many more, are described with wry humour.

Amongst many, there are first-hand tales of the great Miles Davis being ordered to stop playing his trumpet ("that thing") in a Newcastle pub; Chris paying Madonna's train fare (standard class) with cash in a brown envelope; Red Hot Chilli Peppers playing on top of a giant hot dog in Hollywood, and a meeting with Grace Jones wearing a Mickey Mouse hat in Birmingham Botanical Gardens.
A typical anecdote relates to ferocious, heavy metal band Twisted Sister, whose front man Dee Snider "looked like the progeny of Widow Twanky and Frank N. Furter"  when one member of the band, known as Mark "the Animal" Mendoza asked for a copy of the Sunday Times, to do the crossword.
'Namedropper – an unorthodox biography' is jam-packed with similar observations and anecdotes on the rich and famous of the day and is written with huge warmth and wit by broadcaster, film maker and former producer of Channel 4's The Tube,  Chris Phipps.
With a foreword by the great TV writer Ian La Frenais ("…if Chris Phipps is dropping names, these are names really worth dropping") this book is an entertaining romp through fifty years of celebrity encounters. It will transport you behind the cameras and microphones of radio and television to witness the real personalities, the hilarious bloopers, mistakes and accidental (as well as intended) showbiz triumphs behind the scenes! The author's unrivalled knowledge of music and film unassumingly permeates its pages – so, as well as being entertained, you end up unwittingly a lot more clued-up about the music of this era than you were previously.
Newcastle: A City Born to Shop | Ruth Rogerson | full colour archive and historic images | hardback | £9.99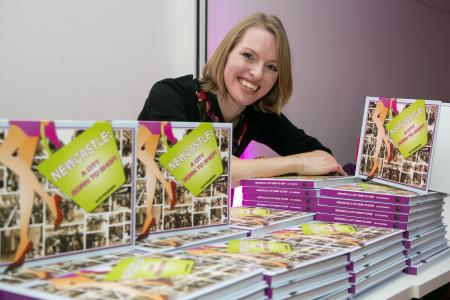 Shopping in Newcastle? Well surely there's not much to say about that...
My sentiments exactly until I started writing this book! There's our market heritage to think about, local big brand successes, shopping rituals and all manner of shopping habits we don't even realise we have - the amount of times I've heard 'oh I don't have any memories of shopping…' only to be regaled a few moments later with heartfelt tales of first trips to Fenwick's Christmas window or how mothers sent their children to the 'steal works' with their divvy number. Shopping is such a part of the fabric of our lives we often don't realise the role it plays and how it has subtly changed over the years.  
As a small French man supposedly once said, the Brits are a 'nation of shopkeepers' and certainly as a nation we do love to shop. But did you know that Newcastle was the birthplace of some shopping practices we take for granted? Have you ever thought how many parts of the city are named after its markets? It may be such a part of our psyche we don't even realise that we Geordies are shopping addicts!
So grab a cuppa (did the Ringtons' man deliver your teabags maybe?) put your feet up (don't tell me that's a Callers' sofa?!) and let me take you on a trip down memory lane…
Down our Streets: The History of Newcastle's Street Names Explored | Jack & John Leslie | Hardback | £8.99 | SOLD OUT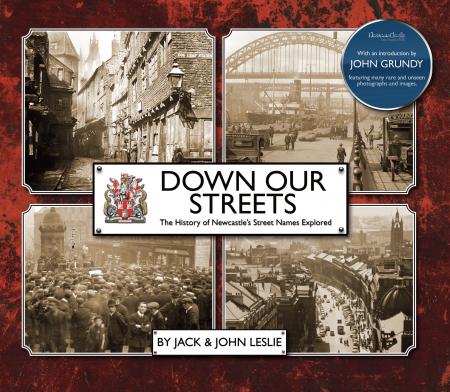 Have you ever wandered along a street and wondered about its history? What was it like in the past? Has anything of interest happened there? There may be some clues in the street name. This book explores over one-hundred major (and some not so major!) streets in central Newcastle upon Tyne.  As well as information about likely origins of street names, there are descriptions of events that took place nearby.
A delightful window on Newcastle's past. Full of heritage images, many from Newcastle Libraries Victorian glass plate collection which have never been published before.  With an introduction by John Grundy.
Newcastles of the World | The history, culture and diversity of places called Newcastle | Edited and complied by Sue Wilson CBE | £7.99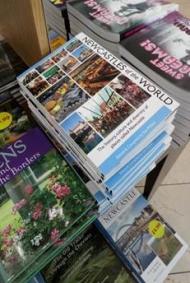 There are many places in the world named Newcastle. At one time they may have had castles. Some still do. Not all of them are English-speaking.
There were new castles in many different countries resulting in names such as Shinshiro, Neuchatel, Neuburg, and Nove Hrady. And some Newcastles were named after other Newcastles or individuals bearing the name Newcastle.
Not all are cities, some are towns or even villages. One is an army settlement. One is a star. They all shine brightly in their own way.
Refusing to Fight the 'Good War': Conscientious objectors in the North East of England | Stuart Anderson | £9.99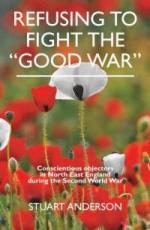 Histories of the Second World War have paid scant attention to either conscientious objectors or the North-East of England. This book fills a gap in the historiography by looking beyond the region's industrial significance during this period and exploring social, moral and religious attitudes to the war - both on the part of objectors, and those who dealt with them. As a regional case study, it also sheds light on wider structures and attitudes relating to conscientious objection in Britain during the war, providing an in-depth understanding of the profile of objectors, the working of a tribunal, and the response of the authorities, public and media to conscientious objection.
The book explores the difficulties experienced by objectors in the Armed Forces and those who worked on the land, and also considers women who objected to compulsion extended to them for the first time. For many objectors the cells of Durham Prison or Northallerton Detention Centre were to be their temporary home, and the conditions there are examined. The Second World War became a moment of transition in the treatment of conscientious objectors, between the excesses of the First World War and its current recognition as a basic human right. This was a transition in which objectors in the North-East of England played a significant role, both in their local and in the national context.
Martin Luther King In Newcastle upon Tyne: The African American Freedom Struggle and Race Relations in the North East of England | Brian Ward | £12.99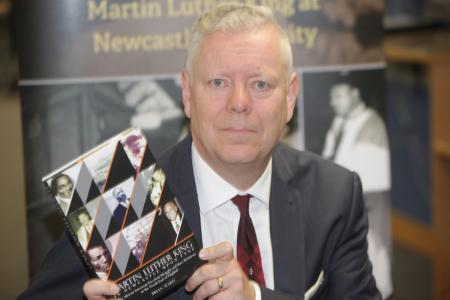 He wasn't even supposed to speak; his office in Atlanta had made that very clear. Yet there he was, in the heart of Newcastle upon Tyne: Martin Luther King, Jr., the foremost figure in the US civil rights movement, making an impromptu speech in which he linked the African American freedom struggle to developments in British race relations and issued a call for all people of goodwill to meet the global challenges of war, poverty and racism. The date was November 13, 1967. The occasion was the award to King of an Honorary Doctorate in Civil Law by the University of Newcastle upon Tyne.
This book tells the inside story of King's visit. It explains why he was invited, describes the events of the day itself, and investigates why King flew across the Atlantic to spend less than eleven hours in a city that he knew little about in the midst of his brutal work schedule and at a time of enormous professional strain and personal doubt. It also reveals how film of King's 'lost speech' was rediscovered, puts his spellbinding words into the context of 1960s British and US race relations, and argues for their continued importance half a century later.
 
Finally, the book places King's visit within another lost history: the history of links between the African American freedom struggle and the North East. It not only shows how King was one of many distinguished African American visitors to the region, including Olaudah Equiano and Frederick Douglass before him and Muhammad Ali and Harry Belafonte afterwards, but also explains how those connections influenced the development of race relations in the region.
Exhaustively researched, engagingly written and, by turns, moving, sobering and inspiring, Martin Luther King in Newcastle brings alive the historic significance and contemporary relevance of this fascinating episode in North East, British and US history.
The Carfax Chronicles: Earthcry | Assassins | RA Browell | £7.99 (paperback) | £1.99 (eBook)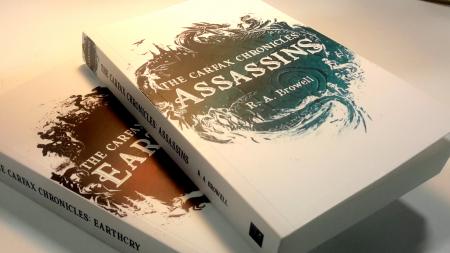 In 1348 Vebbia Carfax, accused of witchcraft, faced the terrifying ordeal of judgement by fire.
Nearly eight hundred years later her descendant, 14-year-old Lily Carfax, moves from London to the ancient Carfax Hall. There she meets a mysterious stranger with no reflection who can move at supernatural speed.
Luckily, Lily finds support from her new friends, Charlie, Hari and James, a bunch of extraordinary kids who share her horrifying secret.
Soon they are plunged into an adventure full of bloodthirsty desire, danger and strange new worlds inhabited by new-found friends, foes, heroes and monsters.
Who can they trust? And how will the events of the past affect them?
The Boy With His Head Stuck In A Book | Augmented Reality! | £5.99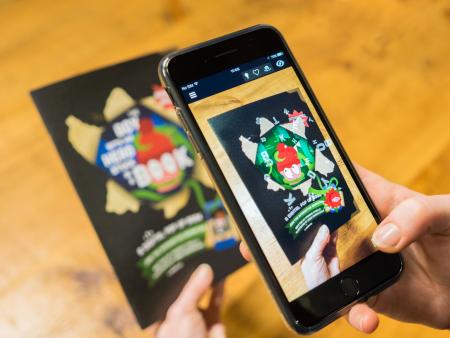 New interactive, augmented reality technology brings this book to life – a DIGITAL POP-UP BOOK!
Use a FREE App (no payment or adverts) to view digital content which appears on the pages of the book. Animations, sound and music and interactive buttons bring the book to life!
A book to inspire a love of books! An ordinary boy is dragged to the library one mundane Saturday afternoon, much to his dismay; there are a million other things he'd rather be doing! Glumly traipsing up and down the aisles, he comes across an ancient, mysterious book with a mind of its own, and when his head becomes trapped within the pages, he is catapulted into a magical world filled with dinosaurs, dragons, pirates and ghosts...
See the video of how this fantastic, interactive book works here!
John Grundy's History of Newcastle | £15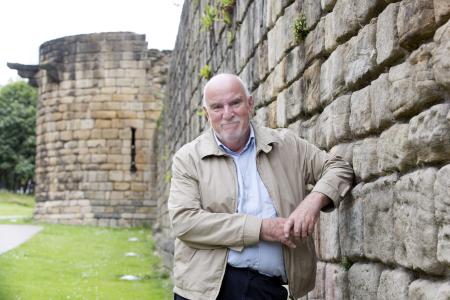 John Grundy, the North East's favourite TV historian turns his attention to the history of Newcastle upon Tyne. In his inimitable style he tackles questions such as:
Where did the Roman bridge at Newcastle actually lead to? What did St Wilfred choose as a holiday souvenir from his trip to Rome? Why did medieval Newcastle need town walls? How was Newcastle reviewed on the 17th century version of Trip Advisor? Where did Newcastle imprison the King?
Always knowledgeable, often funny and sometimes irreverent, this book will be treasured by anyone who is interested in our great regional capital. The author John Grundy is available to give talks or interviews on the book
Forget Carter: Newcastle on Film and Television | Chris Phipps | £9.99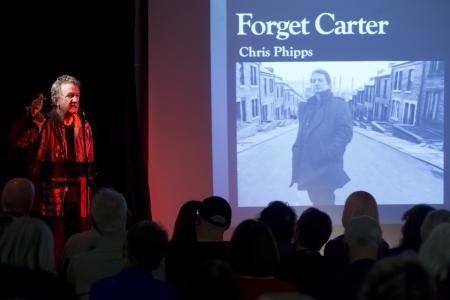 Many people know and associate Newcastle with TV and Film icons Get Carter, Byker Grove, The Tube and Our Friends in the North. However, do you know where Ralph Richardson stole money from in 1939? Why a den of spies were living in Jesmond in 1951? Who met Tommy Lee Jones on the High Level Bridge in 1988? Why Gateshead High Street was under siege in 2009? and which Newcastle flats seem to appear in every programme or film made in Newcastle?
Media historian Chris Phipps takes us on his tour of Newcastle's film and TV covering old favourites like Payroll and Auf Wiedersehen Pet and shining light on some hidden gems such as The One and Only, Unconditional and The Clouded Yellow.
With contributions from directors Ken Loach (I, Daniel Blake, Kes) and Bryn Higgins (Unconditional), writers Peter Flannery (Our Friends in the North, George Gently), Ian La Frenais (The Likely Lads, Porridge, Auf Wiedersehen, Pet) and Lee Hall (Billy Elliot)and actors Melanie Hill (Bread, Coronation Street), Victoria Elliot (Hebburn , Emmerdale, The Kennedys, 55 Degrees North, Get Carter stage play, Charlie Hardwick (Amber Films, Emmerdale, Byker Grove) and Dave Johns (I, Daniel Blake), this book explores the background to the filming of many television programmes and films in Newcastle.
Newcastle continues to be the perfect film set, seeing filming for Vera and Transformers: The Black Knight in 2016. Forget Carter! What could be next for this photogenic city?'
About the author: Chris Phipps was the BBC's Black Country Correspondent in the1970s. He moved to the North East to produce Channel 4's flagship rock show The Tube from Tyne Tees Television in Newcastle from 1982 to 1987. Since then his passionate and expert knowledge of entertainment and popular music has been captured on radio, television, film, print and the speaker's rostrum. His ITV series Northstars and documentary Chris Rea – Hard is the Road both received prestigious Royal Television Society Awards. This is his second book.
Softback, full colour throughout, over 90 images of actors, locations and productions in the North East – many images have not been seen. 
Newcastle Battalions in action on the Somme | Fiona Kay and Neil Storey | £7.99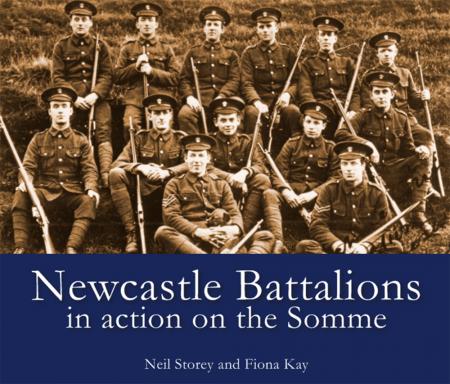 Newcastle raised more battalions of volunteer soldiers that went on to see active service than any other British provincial city during the First World War. The first full battalion of Kitchener's Army, Pioneer battalions, the Tyneside Scottish and the Tyneside Irish Brigades and pre-war Territorial Battalions of The Northumberland Fusiliers were all raised here and all of them served at some point during the Battles on the Somme between 1 July and November 1916. On the first day of the Somme their stalwart bravery and conduct on the field were remarked upon by all who witnessed it; be they the gallant pipers that led the companies over the top or the parade-like lines of the Tyneside Irish as they strode towards the hail of machine gun fire. The losses suffered by these brave battalions were also the worst suffered by any Regiment on that fateful day.
Based on newspaper accounts, war diaries, letters home and access to both public and private collections of local military photographs and memorabilia this book is a tribute to the lads of Newcastle and Northumberland who answered their country's call and went through the hell that was The Battle of the Somme.
Neil Storey is a respected social historian and author of over 30 books on a variety of social history themes especially on The First World War. Neil Storey recently appeared as an expert on Mary Berry's Who Do You Think You Are? Members of his extended family served in The Newcastle Commercial battalions during the First World War.
Fiona Kay is a born and bred Geordie girl with a life-long interest in The First World War. Her Grandfather served in The Tyne Electrical Engineers during the First World War.
Both Neil and Fiona are actively involved with the Somme Centenary events in Newcastle and Northumberland.
The Real Northern Powerhouse: The Industrial Revolution in the North East | £7.99 | SOLD OUT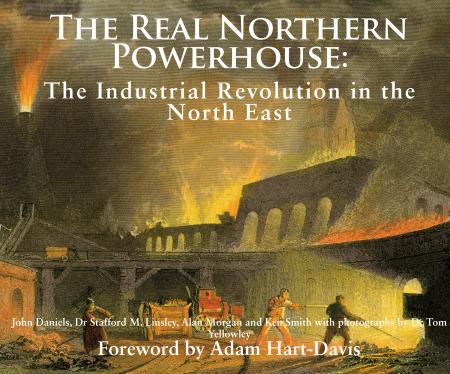 Ever since mankind first used tools there have been far-sighted people who have been determined to find a better way of doing things. In the 18th and 19th centuries, this progression became so rapid that we call it the Industrial Revolution. What some people don't realise is that many of these pioneers worked on Tyneside, developing new equipment, experimenting with new materials and introducing new processes to make products faster, cheaper, stronger and more reliable.  This book examines the work of those Tyneside trailblazers from medieval times to the 20th century and describes the part they played in a huge range of industries from glassmaking to shipping. At the beginning of the 19th century, railways represented a cheap and efficient way of transporting coal to ports – one hundred years later they were taking British people, goods and ideas around the globe.
Written by north-eastern authorities on industry and industrial archaeology, Alan Morgan, Ken Smith, John Daniels, Dr Stafford Linsley and Dr Tom Yellowley. With foreword by TV Historian Adam Hart-Davis.
The Big Book Adventure | Rebecca Rose | full colour original artwork | £6.99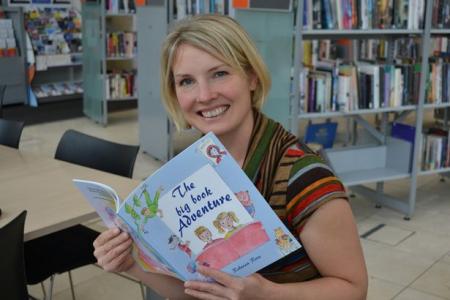 Opening a giant-sized book leads to a whole new world of adventure for twins Zac and Sam. But how will they fix the hullabaloo before anyone finds out??? A great story encouraging children to read, learn and use libraries.
How to order books from Tyne Bridge Publishing
Online:  By clicking here
In person: You will soon be able to buy our books from Newcastle City Library, New Bridge Street, Newcastle, when we reopen in Summer 2021.  Books are available from most book shops, online stores and north east historical and cultural tourist attractions.
By phone: Call 0191 277 4173 and leave a message. 
You can also browse all our titles and buy at our Amazon Shop.
Did you know?
We think that Newcastle Libraries are the only library service in the UK to be commercially publishing fiction. We have a great selection of fiction eBooks - from the life stories of women on The Stroke Ward of the RVI, Georgian Newcastle in the style of Dickens and teenage vampires rampaging around Northumberland.
Have a look at our eBooks here!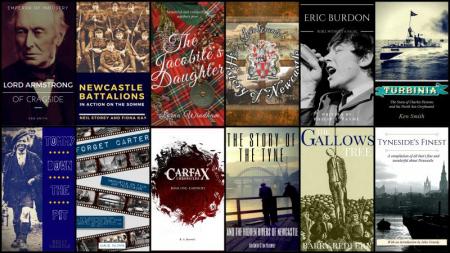 Need more information?
Contact us at:
Tyne Bridge Publishing, Newcastle Libraries, 33 New Bridge Street West, Newcastle upon Tyne, NE1 8AX
Phone +44 (0)191 2774174
Pages in this area