Apply for Planning Permission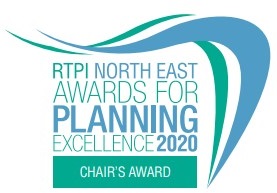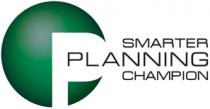 Newcastle Planning Services welcome the submission of applications online through the Planning Portal . You can fill out an application, submit electronic drawing attachments and pay your fee electronically.
Please be aware that we are working hard to keep the planning service operating effectively in the face of unprecedented challenges.  We are undertaking site visits on a risk assessed basis where virtual means of assessment are not available.  This is to ensure that we comply with the government guidance on social distancing and to protect our staff and our residents.  We have changed our procedures for Planning Committees, site notices, availability of information by hard copy and office availability.  For more details on our revised processes, please see our FAQs Covid-19 impact on planning processes and bear with us at this difficult time. Thank you for your understanding.
Please note that as of 1 September 2020 the Government has made changes to the Use Classes Order. The Use Classes Order groups different uses of buildings and land into use classes, these changes are now in force and may affect your premises or proposed planning application.  For information on the 2020 changes to the Use Classes Order please refer to https://www.gov.uk/guidance/when-is-permission-required 
If you wish to discuss how these changes may affect any of your existing premises, or any proposed planning applications you can submit a pre-application request. 
Apply online
Apply for planning permission via Planning Portal
---
What type of application do I need?  
When looking to apply for planning permission you will first need to see what type of consent you need. We have different forms for different types of application.  Application forms and / or Guidance notes are available here. 
In some cases you may be required to submit more than one type of application. For example, if you are proposing to carry out significant works to a listed building you would normally require both Listed Building and Detailed consents.
You can submit your application online through the Planning Portal .  Simply complete your online application form, attach any plans and submit your fee and it will be sent direct to us automatically.
You can view the Planning Portal advice, guidance, and interactive help at their common projects page.
If you are unsure about which form you need, please contact us for advice.
What do I need to send? 
Applications must contain all the information that we need to make a decision.  It also ensures that third party consultees can have a full picture of what is being proposed and helps to obtain a speedier decision.
When we receive your application we will check that it is accurate and has all the information required. If you do not send all the information that we need to deal with your application, we will not be able to register it.
As a minimum, you must provide the following documents:
Please read our Privacy Notice which sets out how we use information.
If you are considering employing an architect, ensure they are registered with the Architects' Registration Board – the government body which maintains the Register listing every architect in the UK at www.architects-register.org.uk/.
How long will it take? 
Newcastle City Council aims to decide all applications within 8 weeks from the date the application is valid, however major applications may take up to 13 weeks.
What are the costs? 
Fees for planning applications are set by central government.  They vary depending on the type of the work you wish to do. See the full list of fees for different types of planning permission. You can use the electronic Fee Calculator available from Planning Portal (links to external site)
Other Ways To Apply
We encourage you to submit your application online through the Planning Portal  to help speed up the process. The online service helps you to:
Identify which forms you need to complete
Help you complete the application form
Attach relevant files including drawings and other supporting information
Produce a site location plan
Calculate the correct fee and pay for your application online (where relevant)
You will not need to send us a paper copy of the application.
The application will be checked it is complete at the point it is received by the Council.
The information provided on the application form, drawings and documents will be available on the internet. Please read our Privacy Notice which sets out how we use information.
How to appeal a decision 
If an application is refused, you have a right of appeal through the Planning Inspectorate. However we would recommend that you contact us prior to lodging your appeal. Some problems can be solved through minor changes to proposals.
Appeals are lodged with the Planning Inspectorate and not with Newcastle City Council. You can submit your appeal online (external link). Appeals are considered by a Planning Inspector and most are conducted through writing although some are decided by a hearing or public inquiry.
Find out more information on planning appeals.
Other guidance 
View the full range of guidance on making planning applications.
---
Help, assistance, and customer feedback  
Planning Portal:
If you have a technical problem (such as the Portal not working or your login details not working) you can contact the support helpdesk here or by emailing support@planningportal.gsi.gov.uk, or call 0333 323 4589.
The Helpdesk is open between 9:00am and 5:00pm Monday to Friday.
If you simply wish to send feedback about the Planning Portal site (such as comments on the content, or examples of features and services you would like to see) you can send them to feedback@planningportal.gov.uk
Customer Feedback
If you have recently applied for planning consent from Newcastle City Council, you may wish to give us comments and feedback about the service. The council is keen to consult all planning applicants about whether they are satisfied with the service provided, and so we'd like to hear your views.
Please complete a short questionnaire if you would like to take part in this survey.
Did you know?
You can check if your plans need Planning Permission here.
If making an application , Submitting it online through the Planning Portal will help speed up the process.
As a minimum, you must provide the following documents:
• The correct application form
• The correct fee. You can calculate the correct fee here (external) and pay online or by phone here.
• The plans of the site.  Most planning applications will need two plans:  a Location Plan – which shows the site area and its surrounding area; and a Site Plan, which shows the proposed development in detail.  Here are some recommended websites which can help produce these.
• An ownership certificate  must be completed stating the ownership of the property. 
• Design and Access statement (if required). Find out more about design and access statements (external)
• Other requirements, depending on the type of application, are listed in our Validation Checklist (pdf, 1mb) .
Pages in this area