Gadgeteers: Events & Activities
Gadgeteers: Events & Activities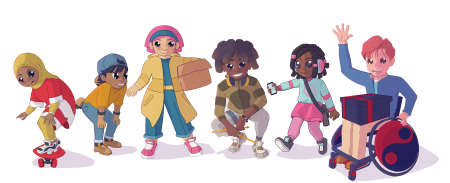 Science is all around you!
Newcastle Libraries have a full programme of activities running all summer long to celebrate the Summer Reading Challenge. 

Special Events @ City Library
These events are free but tickets need to booked in advance - please visit our Eventbrite page for booking information:
Tuesday 26 July, 10:30am and 1pm:
Gadgeteers Kick-Off Party with illustrator Liz Million
Wednesday 10 August, various times:
Space Day: Planetarium, Create A Planet and Rocket Design!
Saturday 20 August, 2pm:
Horrible Science show with Nick Arnold

Curious Challengers
Ever fancied designing your own board game, building a Lego house for your favourite book character, or finding out how to make slime? Join us for a creative challenge session based around a different theme each week!
(Drop-in, all materials provided)
Mondays:                     Fenham Library, 11am - 12pm
                                            West End Library , 2 - 3pm
Tuesdays:                     Newburn Library, 2 -3pm
Wednesdays:             Blakelaw Library, 11am - 12pm
                                            City Library, 1 - 2pm
Thursdays:                  High Heaton Library, 10:30 - 11:30am
                                           Denton Burn Library, 11am - 12pm (4th August and 11th August only)
                                           Kenton Library, 11am - 12pm
                                           Walker Library, 3 - 4pm (28th July and 18th August only)
Fridays:                         East End Library, 11am - 12pm
                                           Outer West Library, 11am - 12pm
                                           Cruddas Park Library, 2 - 3pm
                                           Gosforth Library, 2 - 3pm

Gadgeteers
Explore toys and gadgets from the past, and use your research skills to identify mystery objects!
(Drop in)
Tuesday 9th August:                  Gosforth Library, 11am - 12pm
Monday 15th August:               City Library, 1 - 2pm
Tuesday 16th August:               Gosforth Library, 11am - 12pm
                                                                High Heaton, 2pm - 3pm
Thursday 25th August:            East End Library, 11am - 12pm
                                                                City Library, 1pm - 2pm